India Approves Rs 2,980Cr for Exploration of Coal and Lignite Scheme - Top Indian Market Updates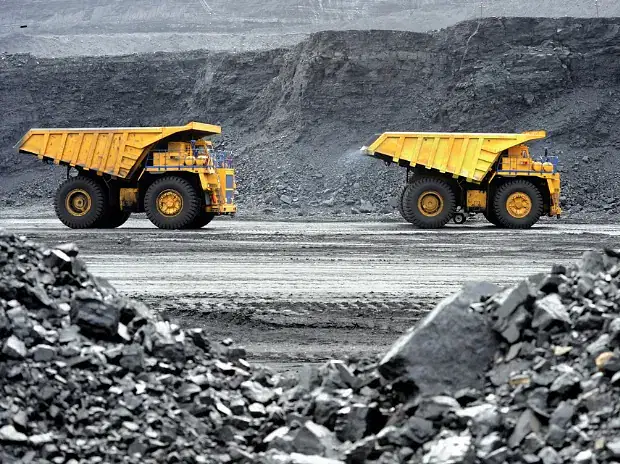 Here are some of the major updates that could move the markets tomorrow:
India approves Rs 2,980 crore for Exploration of Coal and Lignite scheme
The union government has approved the continuation of the central sector plan 'Exploration of Coal and Lignite scheme' with an estimated expenditure of Rs 2,980 crore from FY 2021-22 to FY 2025-26. The scheme includes promotional exploration and detailed drilling in non-CIL (non-Coal India Ltd) areas to estimate coal resources. The geological reports generated through these explorations are utilized for auctioning new coal blocks.
Read more here.
Cabinet approves Rs 89,000-crore revival plan for BSNL
The Union Cabinet approved an Rs 89,047 crore revival package for state-run telecom company BSNL. Measures include equity infusion for 4G/5G spectrum and increased authorised capital. BSNL aims to become a stable telecom provider, focusing on remote connectivity. BSNL partnered with TCS for nationwide 4G deployment amidst rivals' 5G rollouts. The company's struggle with poor infrastructure and tough competition from Jio, Airtel, and Vodafone Idea prompted this move.
Read more here.
NHPC signs agreement for developing 7,350 MW pumped storage hydropower projects in Maharashtra
NHPC has partnered with the Maharashtra government to construct pumped storage hydro projects with a total capacity of 7,350 MW and an investment of Rs 44,000 crore. The agreement also includes the development of other renewable energy projects in Maharashtra. The MoU aims to utilise pumped storage projects as energy storage solutions to support the national objective of achieving 500 GW of renewable energy capacity by 2030 and becoming net zero by 2070.
Read more here.
Torrent Power to build 3 hydro projects for Rs 27,000 crore in Maharashtra
Torrent Power Ltd has signed a Memorandum of Understanding (MoU) with the Maharashtra government. The agreement is for the development of three pumped storage hydro projects in the state. The projects, with a capacity of 5,700 MW and an investment of around Rs 27,000 crore are expected to create employment for approximately 13,500 people during the construction phase. Torrent plans to complete the projects within 5 years.
Read more here.
KPI Green Energy gets LoI for 40 MW hybrid project in Gujarat
KPI Green Energy has received a letter of intent (LoI) to develop a 40 MW hybrid green energy project in Gujarat. The project will consist of 21.50 MW wind and 18.5 MW solar capacity. Anupam Rasayan India issued the largest single LoI to KPI Green for this venture. The company sees this LoI as a major achievement, demonstrating its robust presence in the renewable energy sector.
Read more here.
Allcargo arm to sell stake in logistics parks to Blackstone for Rs 400 crore
Allcargo Logistics Ltd's subsidiary Transindia Real Estate Ltd is selling the Jhajjar logistics park and a 10% stake in other parks to Blackstone. The Jhajjar Park will be sold for approximately Rs 625 crore. Additionally, the company will divest its 10% stake in various logistics and industrial parks for around Rs 60 crore. These divestments will provide Transindia Real Estate with over Rs 400 crore, supporting its growth, financial capabilities, and strategic investments in new opportunities.
Read more here.
Coal India free float to increase in FTSE on June 7
FTSE has announced an increase in the free float of Coal India Ltd after a successful Offer for Sale (OFS). The rise in free float could result in an inflow of approximately $18.5 million and 6.6 million equity shares. This adjustment will occur on June 7, affecting indices such as FTSE All-World, FTSE MPF All-World, FTSE Global Large Cap, and FTSE Emerging. The updated shareholder information for Coal India prompted the investability weight change in these indices.
Read more here.
VA Tech Wabag wins Rs 420 crore project in Maharashtra
VA Tech Wabag has been awarded a project worth Rs 420 crore by CIDCO, a Maharashtra government agency. The water treatment and desalination solutions provider will undertake the design, build, and operation (DBO) of a water treatment plant (WTP) in Jite, Raigad district. The proposed capacity of the plant is 270 Mega Litres per Day (MLD) as per the project details.
Read more here.
HCL Tech launches 5G test lab in Chennai
HCL Technologies has launched a cutting-edge test lab in Chennai, facilitating global telecom infrastructure OEMs to validate 5G solutions. The facility is equipped with advanced scanners for testing large base stations and small antennas used in various devices. With experienced engineers, HCL Tech ensures precise testing and verification of cellular and non-cellular products.
Read more here.
Tata Elxsi partners with ISRO to develop crew recovery models for Gaganyaan Mission
Tata Elxsi has partnered with the Indian Space Research Organisation (ISRO) for the Gaganyaan Mission, creating crew module recovery models (CMRM) for training. The mission aims to demonstrate human spaceflight capability, with a 400-kilometre orbit and a three-day mission. Safe crew recovery in Indian sea waters is crucial, requiring minimal time delay.
Read more here.
Post your comment
No comments to display