India Achieves 166GW of Renewable Energy Capacity Till Oct - Top Indian Market Updates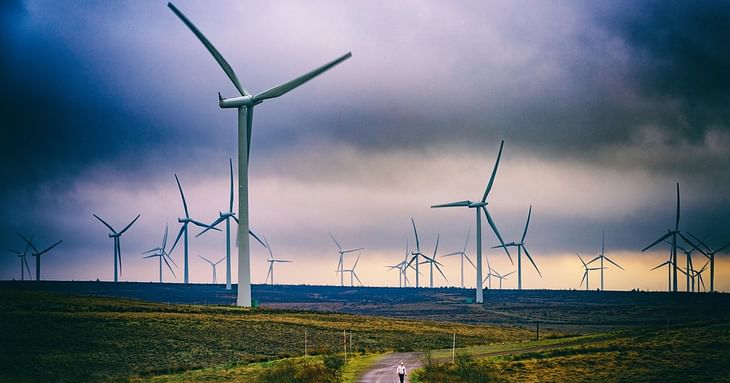 Here are some of the major updates that could move the markets tomorrow:
India achieves 166GW of renewable energy capacity till October
India has achieved 165.94 gigawatts (GW) of renewable energy capacity till October, compared to the target of 175GW by the end of 2022. A capacity of 76.13 GW (of renewables) is under various stages of implementation. A 36.44 GW capacity is under various stages of bidding. The Ministry of New & Renewable Energy is working towards achieving 500 GW of installed electricity capacity from non-fossil sources by 2030.
Read more here.
USFDA lists Sun Pharma's Halol unit under 'import alert'
The US Food & Drug Administration (USFDA) has placed Sun Pharmaceuticals Ltd's Halol unit under 'import alert'. All future shipments of products manufactured at this facility are subject to refusal of admission to the US market until it becomes compliant with Current Good Manufacturing Practice (CGMP) standards. The USFDA has excluded 14 products from this import alert subject to certain conditions.
Read more here.
JSPL acquires debt-ridden Monnet Power for ₹410 crore
Jindal Steel & Power Ltd (JSPL) has acquired debt-ridden Monnet Power for ₹410 crore through the insolvency route. The transaction for the Odisha-based 1,050-megawatt power asset was completed on Wednesday. The new asset will provide power to JSP's steel plant in Angul (Odisha).
Read more here.
HUL to acquire stake in Oziva and Wellbeing Nutrition
Hindustan Unilever Ltd (HUL) will invest in Zywie Ventures and Nutritionalab to enter the ₹30,000 crore health & wellness market. Zywie Ventures sells plant-based supplements under the Oziva brand, while Nutritionalab sells nutritional products under "Wellbeing Nutrition". HUL will acquire a 51% equity stake in Oziva for ₹264 crore in the first round. The company will also buy a 19.8% equity stake in Wellbeing Nutrition for about ₹70 crore.
Read more here.
IndusInd Bank signs co-lending pact with SV Credit Line
IndusInd Bank has partnered with SV Credit Line for a co-lending agreement for a ₹500 crore loan exclusively to women borrowers. The agreement will help rural women access affordable loans that can be used for a wide range of economic activities like agriculture, animal husbandry, trading, and local manufacturing. SV Credit Line lends only to women customers. It has a customer base of 3.5 lakh across 10 states and 130 districts.
Read more here.
Power deficit declines from 2% in April to 0.1% in October
The power deficit (or the gap between electricity required and supplied) has fallen from 2% in April to 0.1% in October 2022. The data showed that the deficit was 2,752 million units (units) in April this year, which came down to 124 MU in October. The Compound Annual Growth Rate (CAGR) for electrical energy requirements from 2021-22 to 2026-27 is 6.67% and for peak electricity demand is 6.42%.
Read more here.
Reliance, Ashok Leyland in talks for engines running on hydrogen
According to an Economic Times (ET) report, Reliance Industries Ltd (RIL) is in advanced talks with Hinduja Group's Ashok Leyland Ltd (ALL) for the development and supply chain of hydrogen-powered engines. ALL will retrofit an existing fleet of 45,000 trucks with fuel-cell engines so that these vehicles can use green hydrogen instead of diesel. RIL has contracted these trucks to ferry refined products and other marketing goods.
Read more here.
Protests against Adani port called off, construction resumes at Vizhinjam
Protesters have called off a 130-day-long agitation against the Vizhjinjam seaport for now. The Adani Group resumed construction of the seaport on Thursday, with trucks full of material rolling into the project site. APSEZ will prioritize completing the construction of the 2,960-meter-long breakwater, of which around 1,400 metres have already been completed.
Several fishermen have demanded an end to the construction work and have asked authorities to conduct a coastal impact study in connection with the multi-crore project.
Read more here.
TCS partners with Barclays to help specially-abled children
Tata Consultancy Services (TCS) and Barclays in India have expanded their partnership to help children with neuro-muscular disabilities become self-reliant. TCS will bring its Virtual Habilitation (VHAB) solution to Bal Kalyan Sanstha in Pune. VHAB is a digital assistive solution that improves the physiotherapy regimen for children with locomotor disabilities due to cerebral palsy or autism. Barclays will provide hardware and equipment support for the project.
Read more here.
Kalyan Jewellers plans to add 52 showrooms in 2023
Kalyan Jewellers plans to expand its retail footprint by over 30% in the next calendar year by adding 52 showrooms. The expansion will mainly focus on the non-South region, which currently contributes 35% to its Indian business. This project will be fuelled by franchisees. The company operates on Franchise Owned Company Operated (FOCO) model.
Read more here.
Post your comment
No comments to display