Indecisive Zone; Volatile Expiry? - Pre Market Analysis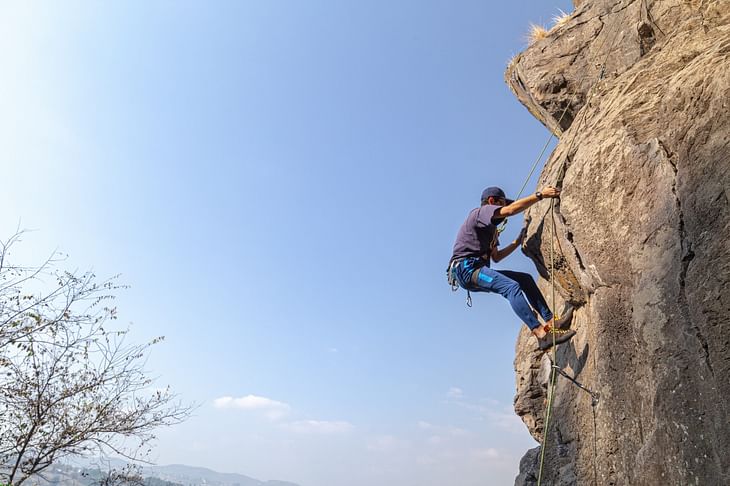 Here are some of the major updates that could move the markets today:
Stocks
Nokia has selected TCS for redesigning its employee management system across 130 countries where it operates. TCS will redesign Nokia's human capital management processes and deploy a new cloud-based platform to drive simplification for a better employee experience.
Tata Power said it has set up over 450 charging facilities across more than 350 national highways, including one at the longest highway (NH 44) and another at the busiest highway (NH 19). This is in line with the company's nationwide plan of setting up charging points from north to south and from east to west.
The National Company Law Tribunal has directed Zee-Entertainment Enterprises to convene a meeting of its shareholders to get approval for its proposed merger with Culver Max Entertainment, formerly Sony Pictures Network.
Schneider Electric Infrastructure has received approval from its board of directors for enhancing the production capacity of vacuum interrupters and vacuum circuit breakers by setting up a manufacturing unit in Kolkata.
Bank of Maharashtra said it has raised Rs 710 crore from bonds to fund business growth. The fund raised via Basel III compliant Additional Tier 1 (AT1) bonds of Rs 710 crore at a coupon rate of 8.74 per cent. The issue garnered subscription of 10 times against base issue size of Rs 100 crore.
Salasar Techno Engineering said its board has approved a proposal to raise around Rs 82 crore through issuance of equity shares to qualified institutional buyers. The proposal was approved by the fund raising committee of the company's board.
What to Expect?
NIFTY opened with a gap-up at 17,542 and consolidated. Taking support at 17,540, the index moved higher and faced resistance at 17,650. The index closed at 17,624, down by points or 0.18%.

BANK NIFTY also opened with a gap-down at 39,406. Price action was deceptive as the index moved up with intermittent down-moves. BNF faced resistance at 39,600 and closed at 39,456, down by 211 points or 0.53%.
IT moved up with the help of breakout in TCS.

The US markets shot up yesterday but the European markets were mixed with DAX moving higher and FTSE closing in the red.
The Asian markets are trading higher. The U.S. Futures and European futures are trading flat.
SGX NIFTY is trading at 17,750 indicating a gap-up opening.
NIFTY has supports at 17,600, 17,540 and 17,500. We can expect resistances at 17,715, 17,760, 17,800 and 17,900.
BANK NIFTY has supports at 39,650, 39,350 and 39,240. Resistances are at 39,900, 40,000 and 40,300.
NIFTY has the highest call OI build-up at 18,000 followed by 17,900. The highest put OI build-up is at 17,500.
BANK NIFTY has the highest call OI build-up at 40,000 followed by 39,500 and the largest put OI build-up is at 39,000.
Foreign Institutional Investors net bought shares worth Rs 750 crores. Domestic Institutional Investors net sold shares worth 140 crores.
INDIA VIX is at 19.4.
It is a green candle despite negative closing and this is a positive indication for the bulls. However, NIFTY is trading in an indecisive zone. There should be a breakout above 18,000 or below 17,300 for the revelation of the trend. This may not happen today and hence, it will be a volatile day.
There was institutional activity in Airtel with block deals happening yesterday. Idea also moved up by more than 6%.
Crude oil prices continued the down-move. Though this is not good news for Reliance in addition to the buying interest in Airtel, the overall sentiments of the market will be boosted.
FIIs are continuing their buying though not in huge quantities. A steady flow will be much helpful for our market.
ECB will announce their interest rate decision at around 5:30 PM. We need not worry much as this is after our market hours. However, we will have to keep an eye on FTSE in the second half.
Brainard said that the monetary policies have to be restrictive for a while as long as inflation comes down. But we have heard this enough. Still, let us follow Powell's speech tonight.
With NASDAQ closing more than 2% in the green and TCS giving a proper breakout, I have hope in the IT sector today. But BNF could not give a proper up-move yesterday. This will imply a short covering with the gap-up and that can take BNF higher with IT being contained.
If NIFTY manages to cross 17,800, it can be a fine breakout. I will be watching 17,600 on the downside.
Follow us on the marketfeed app's Signal section to get real-time updates from the market. All the best for the day!
Post your comment
No comments to display