Indecision in the Markets! - Post-Market Analysis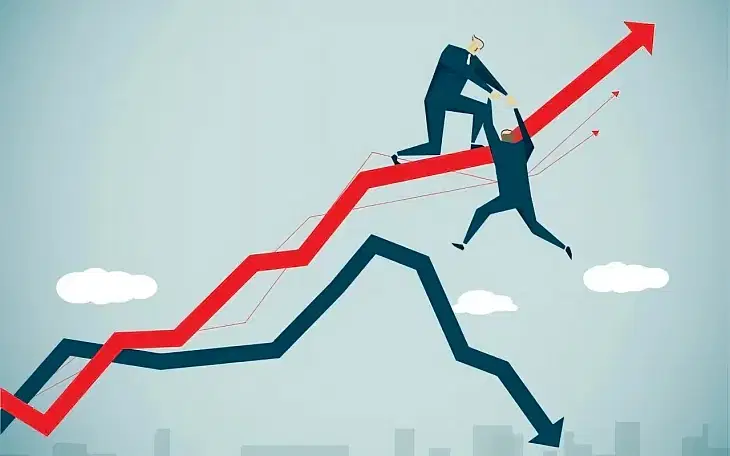 NIFTY started the day at 19,737 with a small gap-down of 14 points. The index moved up to the 19,780 resistance zone and consolidated between 19,730 and 19,780 (a 50-point range) for most part of the day. Nifty closed at 19,731, down by 19 points or 0.1%.
BANK NIFTY (BNF) started the day at 44,204 with a gap-down of 87 points. After falling and taking support at 44,045 levels, the index rose nearly 310 points to 44,350 levels. After 11:30 AM, BNF consolidated with a negative bias to close at 44,225, down by 62 points or 0.14%.
All indices except Nifty Metal (+0.0%), Nifty PSU Bank (+0.72%), and Nifty Auto (+0.45%) closed in the red. Nifty Pharma (-0.46%) fell the most.

Major Asian markets closed in the red (Japan's Nikkei fell 2%). European markets are currently trading flat-to-green.
Today's Moves
Hero MotoCorp (+2.02%) was NIFTY50's top gainer. The company said it aims to sell more than 13 lakh bikes this festive season.

Fertilizer stocks surged today as a result of increased prices due to the Israel-Hamas war. FACT (+19.99%), GSFC (+9.69%), RCF (+6.5%), GNFC (+5.3%), Deepak Fertilisers (+5.2%), and others closed well in the green.

Divi's Labs (-2.15%) was NIFTY50's top loser.

Shares of Delta Corp (-8.5%) a hit 3-year low after its subsidiary, Deltatech Gaming, was notified of a substantial tax liability amounting to ₹6,384 crore on Saturday.
Sterling & Wilson Solar (-5%) continued its decline after the company missed payments to lenders due to liquidity issues.
Markets Ahead
Nifty is taking a pause after creating gaps on a daily time frame. A breakout or breakdown from these levels will give us clarity on which side the Indian markets are headed. India Vix is up by 5% today despite consolidation, which indicates that fear is rising in the overall markets, and a trendy move can be expected.
Nifty: The immediate support is near today's low of 19,700 levels. A breakdown from there could give us targets of 19,675 and 19,630. The next resistance level to watch out for is 19,780. Between this zone, the index can be choppy. A breakout from there may give us targets of 19,840 and 19,880. Nifty is also at the edge of a trendline breakdown (as shown below). So watch this trendline.
Bank Nifty: The immediate support to look out for is near 44,200. A breakdown from there might give us a target of 44,020. Meanwhile, BNF has a resistance near 44,300, and a breakout could give us a target of 44,460.
India's largest private sector lender, HDFC Bank, has reported a 51% year-on-year (YoY) rise in net profit to ₹15,976 crore for the quarter ended September, beating street estimates!

Please tune in to The Stock Market Show at 7 PM on our YouTube channel.
Post your comment
No comments to display