IHC to Dispose Investment in AGEL, Adani Energy - Top Indian Market Updates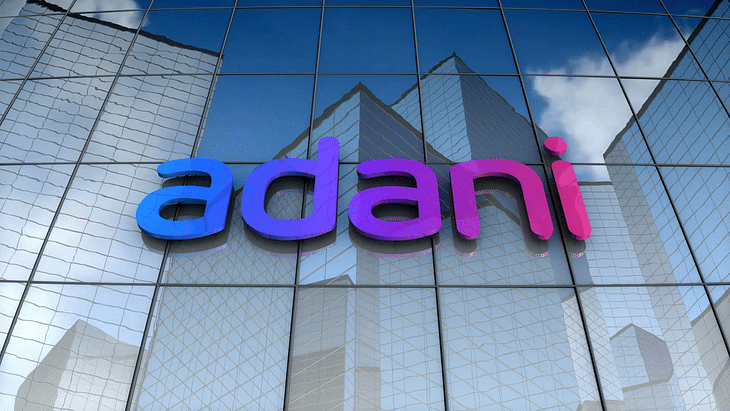 Here are some of the major updates that could move the markets tomorrow:
Abu Dhabi's IHC to dispose investment in Adani Green Energy and Adani Transmission
According to a Reuters report, Abu Dhabi's International Holding Company (IHC) will dispose of its investment in Adani Green Energy and Adani Energy Solutions. A definitive agreement has been reached with the buyer to dispose of its FDI investment in Adani Green Energy and Adani Transmission. The company is currently completing all required procedures and obtaining all necessary regulatory approvals to implement the signed transaction.
Read more here.
Sundaram Home Finance plans to raise ₹2,500-3000Cr
Sundaram Home Finance plans to raise ₹2,500-3,000 crore to fund its entry into the affordable housing loan segment. The company plans the fundraising in the second half of the current financial year. The mortgage lender is targeting 20-25% business expansion in FY24. Its current assets under management (AUM) stand at around ₹11,000 crore.
Read more here.
Emami acquires 26% stake in Axiom Ayurveda
Emami Ltd has acquired a 26% stake in Axiom Ayurveda in an all-cash deal for an undisclosed amount. Axiom sells beverages under the brand AloFrut.This investment is in line with Emami's strategy to invest in the health and wellness segment. It will also help the company enter into the juice segment. The acquisition is on a fully diluted basis through primary infusion and secondary buyouts. The company expects the acquisition to be completed within one month.
Read more here.
ICICI Lombard faces ₹1,728.9 crore tax demand
ICICI Lombard has received a show cause and demand notice from a central law enforcement agency tasked with preventing the leakage of Goods and Services Tax (GST) revenue. The notice is for allegedly not paying ₹1,728.9 crore worth of tax for five years from July 2017 to March 2022. The notice was served on September 27.
Read more here.
SAIL sources 6 lakh tonne coking coal from Russia in 8 shipments
Steel Authority of India Ltd (SAIL) sourced around 8 coking coal shipments of 75,000 tonnes each from Russia during the April-September period of FY24. Furthermore, International Coal Ventures Pvt Ltd (ICVL) is looking to double its production capacity to 4 million tonnes per annum (MTPA). ICVL is a special purpose vehicle (SPV) of SAIL, RINL, NMDC, CIL and NTPC for acquiring coal mines and assets overseas.
Read more here.
Oberoi Realty signs pact to redevelop land parcel in South Mumbai
Oberoi Realty has entered into an agreement to redevelop a land parcel spread over 3.3 acres in the Tardeo locality of South Mumbai. The company expects to generate a free sale component of around 2.5 lakh sq. ft. of carpet area from the development and redevelopment of this land parcel. The plot is adjoining a property already being redeveloped by the company in a joint venture.
Read more here.
Saregama India to acquire 6.61 lakh shares of Pocket Aces Pictures
Saregama India Ltd will acquire 6.61 lakh shares of Pocket Aces Pictures Pvt Ltd at a value of ₹174 crores through secondary acquisition. The acquisition will result in Saregama India holding nearly 51.82% stake in Pocket Aces. The music label's next acquisition will be the primary subscription of 25,974 shares of Pocket Aces worth ₹15 crores. The acquisition will increase its stake in Pocket Aces Pictures to 92.61%.
Read more here.
India's external debt at $629.1 billion at June-end
According to RBI data, India's external debt rose marginally to $629.1 billion in June 2023, although the debt-GDP ratio declined. The debt rose by about $4.7 billion from $624.3 billion in March. The external debt to GDP ratio declined to 18.6% in June 2023 from 18.8% in March 2023.
Read more here.
Bharti Enterprises backs Eutelsat-OneWeb merger
Eutelsat Communications SA announced the completion of its all-share combination with OneWeb, the global low Earth orbit (LEO) satellite communications network. OneWeb is backed by Bharti Enterprises. The merged company is set to become the world's first integrated GEO-LEO satellite space connectivity provider, revolutionising the field of space communications.
Read more here.
Promoters of Adani Power increased their stake in September
The promoters of Adani Power Ltd increased their stake in the company in September. The company's promoters increased their stake to 69.1% from 66.9% earlier between September 5 and September 25. Fortitude Trade and Investment Ltd acquired 6.58 crore shares (1.71% stake), while Emerging Market Investment DMCC acquired another 1.92 crore shares (0.5% stake).
Read more here.
Post your comment
No comments to display