ICICI Securities to Consider Delisting - Top Indian Market Updates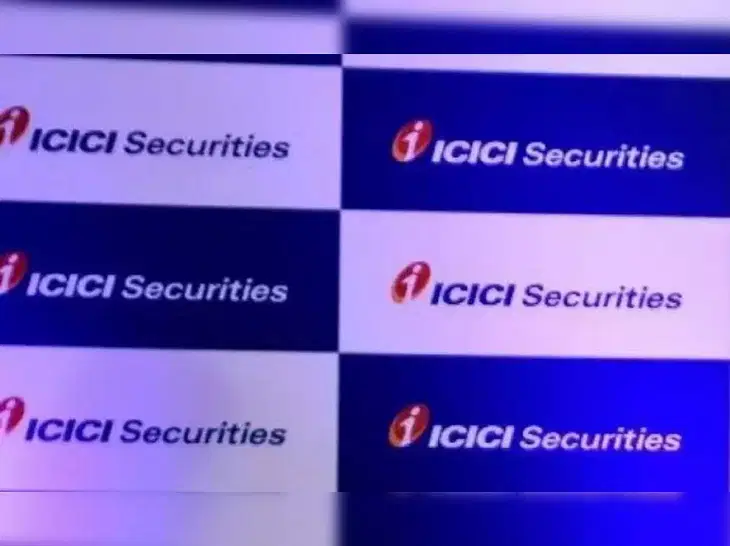 Here are some of the major updates that could move the markets tomorrow:
ICICI Securities to consider delisting
ICICI Securities will hold a board meeting on Thursday, June 29, to consider a proposal of delisting its equity shares. The company's parent, ICICI Bank, will also hold a similar board meeting for the proposal. As per the March quarter shareholding pattern, ICICI Bank holds a 74.85% stake in its broking subsidiary.
Read more here.
Adani Power commissions Unit-2 of thermal power plant in Jharkhand
Adani Power's subsidiary Adani Power Jharkhand Ltd (APJL) has commissioned Unit 2 of the 800 MW power project in Godda, Jharkhand. The project is part of the 2x800 MW Ultra-supercritical power project of APJL. The company will export the entire power generated from the project to Bangladesh through dedicated 400 kV transmission lines. The power project achieved commercial operations on June 25, 2023.
Read more here.
L&T Finance plans to sell its wholesale book to banks, NBFCs
L&T Finance Holdings plans to sell its wholesale loan book to interested banks, NBFCs, and funds. The company also plans to repay or refinance its existing wholesale loan book. The move comes as the company aims to become a 100% retail finance company. As of March 31, 2023, the wholesale book of the company was 25% of the total loan book (₹19,840 crore).
Read more here.
TCS bags deal to transform customer experience for European policyholders
Tata Consultancy Services (TCS) has partnered with Standard Life International DAC to transform its operating model and enhance the customer experience for its European policyholders. The partnership will use the TCS Digital Platform for Life and Pensions to create a more seamless and digital experience for customers. The two organisations have plans to replicate this successful model in other European markets.
Read more here.
Ajanta Pharma's Gujarat plant gets zero observations from USFDA
Ajanta Pharma's Dahej formulation facility received no observations from the US Food & Drugs Administration (USFDA) inspection. The formulation facility was inspected by the USFDA team between June 19-23, 2023. No Form 483 was issued to the company, meaning that there were no observations regarding the quality of the facility or the products manufactured there. In September 2022, the USFDA inspected this facility and issued two observations on that particular plant that manufactures formulations.
Read more here.
RailTel secures order worth ₹294 crore from Tamil Nadu government
RailTel Corporation of India has secured a work order worth ₹294.37 crore from Tamil Nadu State Marketing Corporation (TASMAC). The order is for implementing an integrated solution that will help end-to-end computerization and connectivity of core and support functions of the domestic entity for five years.
Read more here.
L&T's power transmission arm bags orders in India, overseas
Larsen & Toubro (L&T)'s power transmission and distribution business has secured new orders in India and abroad. The company won two orders in the Middle East for upgrading electrical networks in large industrial facilities. It also won an order to build a transmission line in Andhra Pradesh. The order is worth approximately ₹1,000-2,500 crore.
Read more here.
Godrej Properties acquires 15 acres land in Gurugram to develop premium residential apartments
Godrej Properties has acquired nearly 15 acres of land in Gurugram, Haryana, to develop premium residential apartments. The project will offer approximately 1.6 million square feet of premium residential development with exceptional lifestyle amenities. The deal value has not been disclosed.
Read more here.
Infosys signs $454 mn deal with Danske Bank to boost digital transformation
Denmark-based Danske Bank has selected Infosys as a partner to accelerate its digital transformation. The deal is valued at $454 million for five years, with an option to renew for one additional year for a maximum of three times. The partnership will focus on developing customer-facing digital solutions and modernizing Danske Bank's technology infrastructure.
Read more here.
NMDC plans $61 million investment in first gold block
NMDC plans to invest around ₹500 crore ($61 million) in its first foray into gold mining. The company is "on track" to secure a lease for the Chigargunta-Bisanatham gold block in Andhra Pradesh. The block has estimated gold reserves of around 1.83 million tonnes, containing 5.15 grams of gold per tonne.
Read more here.
Cyient DLM IPO to open tomorrow
The initial public offer (IPO) of Cyient DLM Limited will open tomorrow, on 27th June 2023. The public issue worth is ₹592 crores and will be open for bidding till 30th June 2023. The price band for the issue is between ₹250 and ₹265 per equity share. Cyient DLM is a supplier to global OEMs (original equipment manufacturers) in the aerospace, defence, medical technology, and industrial sectors.
Read more here.
Post your comment
No comments to display