ICICI Bank, Axis Bank to Acquire Stake in IOCL's JV - Top Indian Market Updates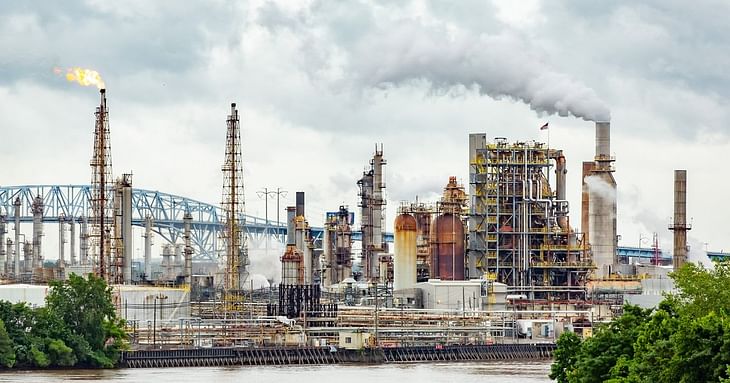 Here are some of the major updates that could move the markets tomorrow:
ICICI Bank, Axis Bank to acquire stake in IOCL's JV
ICICI Bank, Axis Bank, and SBI Life Insurance will acquire a 10% stake each in a proposed joint venture (JV) of Indian Oil Corporation Ltd (IOCL) and Chennai Petroleum. The target entity will be incorporated through seed capital of ₹5 lakh each from the three entities. The JV aims to set up a 9 million metric tonne per annum refinery at Nagapattinam, Tamil Nadu.
Read more here.
Tata Consumer to buy Bisleri International for ₹7,000Cr: Report
According to an Economic Times report, Tata Consumer Products Ltd (TCPL) will acquire Bisleri International for an estimated ₹6,000-7,000 crore. Ramesh Chauhan, chairman of Bisleri, does not have a successor to take his company to the next level. Bisleri is India's largest packaged water company. It is expected to report a turnover of ₹2,500 crore and a profit of ₹220 crore in FY23.
Read more here.
Canara Bank launches Electronic Bank Guarantee with NeSL
Canara Bank has launched an Electronic Bank Guarantee (e-BG) in partnership with National E-Governance Services Ltd (NeSL). With this, the lender now offers an API-based digital workflow of bank guarantees. This platform offers greater transparency, better monitoring triggers, and secured transmission of bank guarantees to beneficiaries.
Read more here.
Bajaj Electricals partners with Cultinno to kick off innovation challenge
Cultinno has partnered with Bajaj Electricals Ltd to launch the 'Bajaj Cultinno Challenge'. The two entities are trying to find a solution that will keep water heaters operational despite being under high TDS (total dissolved solids) conditions. Mumbai-based Cultinno is a social impact initiative aimed at driving a culture of innovation
Read more here.
USFDA issues 8 observations to Lupin's drug, API production facilities in Mandideep plant
The US Food & Drug Administration (USFDA) has issued Form-483 with eight observations each for Lupin Ltd's product and raw material production centres at its facility in Mandideep (Madhya Pradesh). Form 483 is issued when the investigator has observed any conditions that may constitute violations of the Food Drug and Cosmetic Act and related Acts.
Read more here.
Coal stock at thermal power plants may reach 45 MT by March-end
The Indian government is planning to increase coal stock at thermal power plants to 45 million tonnes (MT) by March-end. The Ministry of Coal further plans to increase the stock of fossil fuel at the pithead. The total coal output in the country stands at 448 MT as of October, 18% higher than the production in the corresponding period of FY22. The growth of coal production from Coal India Ltd (CIL) is also more than 17% YoY.
Read more here.
Cipla's Goa unit continues to be classified as 'Official Action Indicated'
Cipla Ltd has received a notice from the USFDA stating that the classification of its manufacturing facility in Goa continues to be 'Official Action Indicated' (OAI). USFDA may continue to withhold product approvals from this facility till the outstanding observations are resolved. Cipla said it is working closely with USFDA and is committed to addressing all issues at the earliest.
Read more here.
Sonata Software secures multi-year deal from Global Cloud Xchange
Global Cloud Xchange (GCX) has selected Sonata Software as its technology and business transformation partner in a multi-million, multi-year deal. Sonata will help GCX migrate from legacy technology and platforms while enabling strategic business transformation. GCX is a network service company powering digital transformation for enterprises, new media providers, and telecom carriers.
Read more here.
L&T Construction secures order from Greenko Group
Larsen & Toubro's construction arm has secured a significant order (in the range of ₹1,000-2,500 crore) from leading global renewable energy company Greenko Group. The order is for the development of an off-stream pumped storage project in Madhya Pradesh. The Gandhisagar Pumped Storage Project (PSP) will be designed to meet a pumped storage capacity of 10,080 megawatt-hours (MWHr).
Read more here.
Laurus Labs to acquire 26% stake in Ethan Energy
Laurus Labs will acquire a 26% stake in solar charger manufacturer Ethan Energy India Pvt Ltd at ₹52.70 per share. The total number of shares to be bought by Laurus Labs will be 7.4 lakh. With this acquisition, the pharma company will be able to consume 100% of Ethan Energy's 10 MW solar energy plant.
FDI equity inflows fall 24% YoY in Q2: DPIIT
Foreign direct investment (FDI) equity inflows into India fell nearly 24% year-on-year (or 37% QoQ) to $10.3 billion in the September quarter (Q2). In the first half of FY23, FDI equity inflows fell 14% YoY to $26.91 billion. The data was released by the Department for Promotion of Industry & Internal Trade (DPIIT).
Globally, FDI inflows rebounded in 2021 from pandemic lows. However, it has fallen in 2022 following the start of the Russia-Ukraine war and tight monetary policies in FDI-source countries.
Read more here.
Post your comment
No comments to display