Huge Volatility Ahead of Fed Decision. HDFC Bank Looks Strong - Post Market Analysis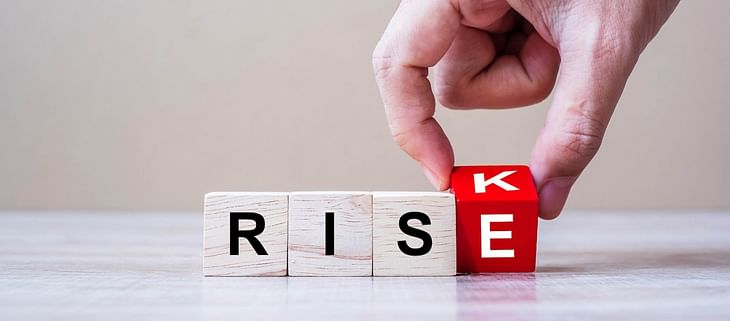 NIFTY opened the day at 17,766 with a gap-down of 49 points. The index was highly volatile for the first two hours, moving up and down. After Putin's speech, our market witnessed panic selling and Nifty moved down. But it took beautiful support from the resistance line and tried to recover. NIFTY closed the day at 17,718, down by 97 points or 0.55%. 
BANK NIFTY started the day at 41,282 with a gap-down of 185 pts. The index took good support from 41,160 and bounced back in the morning. But it couldn't break the day high and moved down again. Once 41,160 was broken, it fell below 41k and hit a day low at 40,889. With the help of second-half recovery, Bank Nifty ended the day at 41,203, down by 264 points or 0.64%.
All the indices except for Nifty FMCG (+1.1%) closed in red. Nifty Metal (-2%), Nifty Pharma (-1.3%) and Nifty realty (-1.2%) fell more than 1%.
Major Asian Markets closed in the red. The French and German indices are trading flat. UK is nearly 1% up
Today's Moves
Who are today's Nifty 50 Top Gainers?
Defensive sector stocks- Britannia (+3.1%), HUL (+1.5%), and ITC (+1.4%) saw buying today as the market witnessed selling.
ITC hotels added five properties under the brand name 'Storii'.
Cement stocks- Shree Cements (-5.2%) and Ultra Cements (-2.6%) featured in the Nifty 50 Top Losers list.
Other related stocks- Ambuja Cements (-5.7%), Adani Ent (-5%), ACC (-7.1%), Ramco Cements (-3.3%), Grasim (-1.2%), India Cements (-3.2%), JK Lakshmi (-7.4%), and JK Cement (-4.8%) also moved down.
All the Nifty Bank stocks closed in the red, led by by IndusInd Bank (-3%) and Kotak Bank (-1.1%).
Borosil Renewables (+2.4%) closed in the green after Cabinet approved the PLI scheme on solar modules for Rs 19,500 crore.
KEC International (+3.5%) closed in the green after securing orders worth Rs 1,123 crores.
Markets Ahead
That was a volatile day! It is a red candle paying justice to the long upper wick we had yesterday.
The tweezer bottom did not lead to a recovery in the US markets. The indices closed in the red and this led to negativity in the morning.
All eyes are on the Fed interest rate decision. We can expect the outcome by 11:30 PM IST. The markets can be hit if it is a 100 basis points hike. But most probably, it will be a 75 bps hike only.
It is expiry tomorrow and we can expect volatility. Keep an eye on the high and low of today's day candle as it is a spinning top.
If there is positive news from the west and the global markets rally, we can watch banks here. If BNF crosses the resistance near ATH, the markets can rally with short covering, and that could be the end to the intermittent rejections we have been seeing for a while.
Another important thing to note is, HDFC Bank has closed above 1516 resistance. This stock is on the edge of a breakout.
Today, Putin announced partial military mobilisation against Ukraine. These words from Putin triggered panic selling in today's market.
iPhones are highly-priced compared to others. But they are doing well in our country. How are they able to catch customers? Can you name a few listed Indian companies that have beautiful business strategies? For eg; Telecom revolution by Jio 4G. Share your thoughts in the comments section of the marketfeed app.
Post your comment
No comments to display