HTC's Metaverse Phone to Include Crypto, NFT Wallet - Top Crypto Updates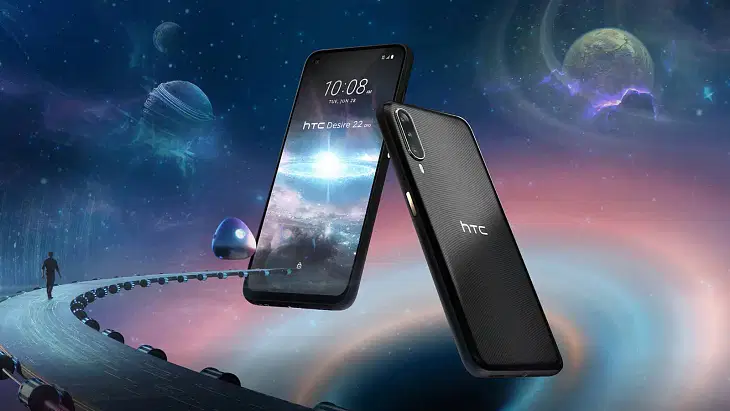 HTC's metaverse phone to include crypto, NFT wallet
Smartphone manufacturer HTC has launched its first "Viverse" phone that is compatible with its metaverse platform. The HTC Desire 22 Pro comes preloaded with apps that allow users to access and manage their metaverse content, including crypto and NFTs. HTC's Viverse app also lets users buy NFTs in a digital marketplace and create their own virtual space.
Crypto prices today: Bitcoin falls 4.3%, ETH down 7%
Bitcoin is currently trading at $20,006.77, a decline of 4.3% over the previous day. Ethereum is down 6.95% over the last 24 hours to $1,124.17. Solana fell 9.6% to $34.89, while Cardano is trading lower by 4.8% at $0.465. Avalanche (AVAX) is down 8.45% to $18. The global crypto market cap stands at $895.58 billion, a 4.75% decline over the previous day.
Anchorage Digital announces Ethereum staking for institutions
Crypto storage firm Anchorage Digital announced the launch of an Ethereum staking service for institutions. Users will be able to earn rewards linked to the second-biggest digital asset by market cap. Anchorage Digital will keep funds safe for institutions (banks, venture capital firms, and even governments) by holding their crypto in cold storage.
Axie Infinity's ETH bridge back online after $622M hack
The bridge that connects the non-fungible token (NFT) game Axie Infinity's Ronin sidechain to the Ethereum mainnet is back online. It was taken down in late March after $622 million worth of crypto assets were stolen through an exploit. Users can now make deposits and withdrawals from the Ronin network.
1% TDS on transfer of crypto, NFTs to be levied from July 1
A 1% tax deducted at source (TDS) on the transfer of virtual digital assets (crypto, NFTs) worth more than Rs 10,000 will come into force from July 1. In a peer-to-peer (P2P) transaction, the buyer is required to deduct tax under the given section. When a transfer is made through an exchange/broker, TDS may be deducted only by the exchange which is crediting or making payment to the seller.
Read more here.
Post your comment
No comments to display