HPCL Bags Long-Term Contract From OPaL - Top Indian Market Updates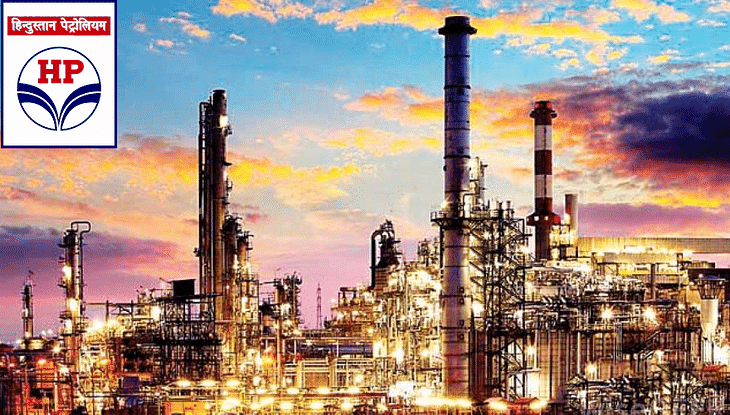 Here are some of the major updates that could move the markets tomorrow:
HPCL secures long-term contract from OPaL to supply 13.53 trillion Btu of Natural Gas
Hindustan Petroleum Corporation Ltd (HPCL) has secured a significant long-term contract from ONGC Petro Additions Ltd (OPaL) for the supply of Natural Gas. HPCL will supply 13.53 trillion Btu of natural gas to OPaL's Mega Petrochemical Complex at Dahej from October 23 to May 26. OPaL, a joint venture of ONGC, GAIL, and GSPC, requires natural gas for its Captive Power Plant (CPP) to meet its power and steam requirements.
Read more here.
Ipca labs under pressure after USFDA closes inspection at Madhya Pradesh unit with 11 observations
Ipca Labs' API manufacturing facility in Ratlam received 11 observations from the US Food & Drug Administration (USFDA) during an inspection from June 5 to June 13. The facility has been under a USFDA import alert since 2015, which means its products do not meet US standards and are prohibited from being sold in the US. Additionally, two other plants in SEZ Indore and Silvassa, manufacturing formulations, have also been under import alert since 2015.
Read more here.
Laurus Labs to launch novel gene therapy assets in India and other markets
Laurus Labs Ltd has entered into a Memorandum of Association (MoA) with the Indian Institute of Technology (IIT), Kanpur, to introduce innovative gene therapy assets in India and other markets. The company plans to license gene therapy assets and offer research grants for pre-clinical development. It will also provide funding for clinical trials and launch products in India and emerging markets. Additionally, Laurus Labs will establish a plant at IIT Kanpur's Techno Park facility.
Read more here.
Grasim to begin construction of 1 lakh MT CPVC resin facility in Gujarat by late-2023
Grasim Industries has announced that the construction of a 1 lakh metric tonne Chlorinated Polyvinyl Chloride (CPVC) resin facility in Vilayat, Gujarat, will begin in late 2023. The company had previously agreed with Lubrizol Manufacturing India Pvt Ltd. to establish the plant, with the first phase scheduled for production in 2022. However, the project was delayed due to the Covid-19 pandemic and subsequent supply chain disruptions.
Read more here.
Reliance Industries resumes vessel operations at Sikka port
Reliance Industries has resumed vessel operations at the port of Sikka in Jamnagar, Gujarat, following the impact of cyclone Biparjoy. According to industry sources, any vessel can now enter the Gulf of Kutch and call the Sikka Ports & Terminals Ltd (STPL). Last week, the company restricted vessel entry at the port due to a lack of anchorage positions. Ship-tracking data showed that around 13-21 tankers were waiting to discharge crude oil at the port.
Read more here.
Tata Power lays out a capex of ₹12,000 crore this fiscal
Tata Power has announced plans to invest ₹12,000 crore in capital expenditure for the current financial year (FY23). This investment is double the amount spent in the previous year and will support the company's growth targets. The funds will be allocated to various projects, including a 4 GW manufacturing plant, renewable energy projects, and transmission & distribution businesses in Odisha, Delhi, and Mumbai. Tata Power intends to finance these initiatives primarily through internal accruals and existing cash reserves.
Read more here.
Zydus Lifesciences gets USFDA nod for generic acne-treating drug
Zydus Lifesciences has received final approval from the USFDA for its generic antibiotic Minocycline Hydrochloride extended-release tablets. These tablets help treat moderate to severe acne in individuals aged 12 years and above. Zydus Lifesciences will manufacture the product at its formulation manufacturing facility in Moraiya, Ahmedabad. This approval allows the company to bring an affordable generic version of the medication to the market.
Read more here.
Government to sell 0.15% stake in Coal India to employees via OFS
The Government of India has announced its plan to sell a 0.15% stake (~92.44 lakh shares) in Coal India to eligible employees via Offer For Sale (OFS). The offer will be made at a price of ₹226.10 per share and will be open for subscription from June 21 to June 23, 2023. The government currently holds a 66.13% stake in Coal India, while the remaining shares are held publicly.
Read more here.
IndiGo places order for 500 Airbus aircraft
IndiGo has received board approval to order 500 Airbus A320 Neo family aircraft. This makes it the single largest purchase agreement in commercial aviation history. With this order, IndiGo now has a total of 1,330 Airbus aircraft on order, solidifying its position as the world's largest customer for the A320 Family. The deal is estimated to be valued at approximately $50 billion based on the most recent Airbus list prices.
Read more here.
SEBI bans IIFL Securities from taking new clients for 2 years
The Securities and Exchange Board of India (SEBI) has imposed a two-year ban on IIFL Securities Ltd from taking new clients as a stockbroker. The action was taken after a thematic inspection revealed that IIFL did not comply with the code of conduct for stockbrokers and violated regulations. SEBI found that IIFL failed to separate its funds from clients' funds, misused credit balances, and wrongly designated client bank accounts.
Read more here.
NSE plans derivatives based on bond indexes
According to a CNBC-TV18 report, the National Stock Exchange is planning to offer derivatives based on its bond indexes. The NSE has already applied to the Securities Exchange Board of India (SEBI) for approval. It aims to launch the corporate debt product by September. It is also reportedly planning futures for government bond indexes.
Read more here.
Post your comment
No comments to display