Historic Decision By NSE! Pre Market Analysis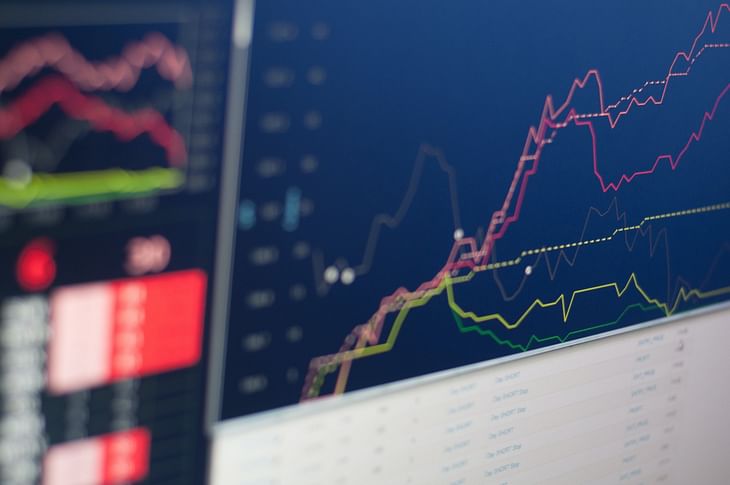 Here are some of the major updates that could move the markets today:
Stocks
New Delhi Television Ltd (NDTV) will move out of short-term additional surveillance framework from Wednesday, according to a circular from the stock exchanges.
Torrent Power has signed an MoU with the government of Maharashtra for three Pumped Storage Hydro Projects of 5,700 MW capacity.
GMR Group has announced a divestment of an 8,18,000 sqft warehouse facility located at the Hyderabad Airport.
Shares of Tata Power will be in focus today as the company's stock will trade ex-dividend.
Wipro has launched industry innovation experience for financial services, featuring a new suite of banking and financial services solutions built on Microsoft cloud.
What to Expect Today?
NIFTY opened flat at 18,591 yesterday. There was selling pressure and the index moved down to consolidate around 18,530. There was a 3 PM rally and NIFTY closed flat at 18,599.
BANK NIFTY opened with a small gap-up at 44,180 and took support at 44,000. There was an up-move but without strength until the 3 PM rally happened. BN closed at 44,165, up by 63 points or 0.14%.
IT closed 1.9% lower.
The US markets closed flat to green. The European markets closed higher.
The Asian markets are trading mixed with NIKKEI trading deep in the red.
The U.S. Futures and European futures are trading flat.
SGX NIFTY is trading slightly higher at 18,705.
All the factors combined indicate a flat opening.
NIFTY has supports at 18,540, 18,500 and 18,400. We can expect resistances at 18,640, 18,660 and 18,700.
BANK NIFTY has supports at 44,100, 44,000 and 43,800. Resistances are at 44,265, 44,350 and 44,500.
NIFTY has the highest call OI build-up at 18,600. The highest put OI build-up is at 18,500.
BANK NIFTY has the highest call OI build-up at 44,200. The highest put OI build-up is at 44,000.
INDIA VIX is at 11.4.
Foreign Institutional Investors net-sold shares worth Rs 500 crores. Domestic Institutional Investors net-bought shares worth 400 crores.
Net institutional activity turned negative after a long gap. It was on 17th May that the data in the cash market came negative.
Tuesdays have been seeing a last-hour fall with the exception of last Tuesday. 3 PM rally took the call option sellers into trouble in the last hour. This is why reducing exposure towards market close is advised for conservative option sellers.
The only major data coming out today is Germany's Industrial Production data. We have the RBI Interest rate decision tomorrow.
Let us talk about the highlight of the day: the NSE Decision! Bank Nifty expiries have been shifted to Fridays! This will come into effect from July onwards. Intraday Iron Condor players will be able to enhance their returns and safety with an extra expiry day in their hands.
The job of bulls will be to take Nifty above 18,660. It has been the top for Nifty for a long time now. 44,265 has to be broken before BN can take 44,500 out.
I will watch 18,500 on the downside in NIFTY. 18,660 can be watched on the upside.
Follow us on the marketfeed app's Signal section to get real-time updates from the market. All the best for the day!
Post your comment
No comments to display