Historic Day as Nifty Hits 19,000! - Post-Market Analysis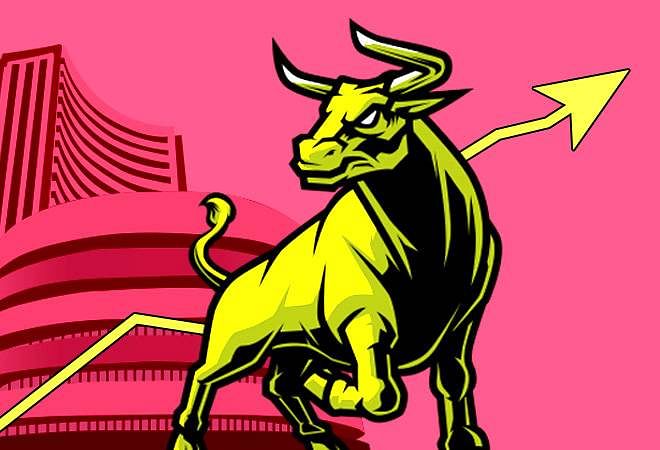 NIFTY started the day at 18,908 with a gap-up of 90 points— hitting an ATH! Then, the index saw a small profit booking to 18,860 levels. The earlier rejection zone of 18,880 acted as support, and there was no looking back! Nifty made higher lows and just kept going up till 19,000 round levels, where it faced rejection. Nifty closed at 18,972, up by 154 points or 0.82%.
BANK NIFTY (BNF) started the day at 44,419 with a gap-up of 298 points (above the earlier resistance zone of 44,200). It came down to the 44,200 levels, which acted as a support zone. The index kept moving higher to the round levels of 44,500, and then profit booking kicked in. BNF closed at 44,327, up by 206 points or 0.47%.
All indices except Nifty Media (-0.67%) closed in green. Nifty Pharma (+1.46%) and Nifty Metal (+1.36%) moved up the most.
Major Asian markets closed flat-to-green. European markets are currently trading in the green.
Today's Moves
Adani Ent (+5.15%) was NIFTY50's top gainer. US-based investment firm GQG Partners and others have bought shares worth $1 billion in the Adani Group.

JBM Auto (+12.6%) surged on the back of strong volumes.
IndiGo (+3.6%) rallied to hit a 52-week high of ₹2,635.15, taking the market cap of the airline past ₹1 lakh crore.
HDFC Life (-2.29%) was NIFTY50's top loser. Nearly 1.7 crore shares or 0.75% stake of the company changed hands in the block deal window today.
Narayana Hrydatalaya (-3.7%) fell after Kotak Institutional Equities recommended investors to book profits in the stock.
Markets Ahead
NIFTY was today's star as it was more bullish and kept moving higher and higher with the help of Reliance in the first half and IT, metal stocks in the second half. Meanwhile, Bank Nifty traded mostly in the range of the first 5-min candle. As BNF had already hit an all-time high (ATH) a while ago, there was more bullishness in Nifty.
As we said in the earlier post-market reports, if the important resistances are taken out, we can expect Nifty to hit 19,000 and BNF to hit 44,500. And that's what happened today! Overall, the markets have turned bullish. Now, the important resistance level that can be watched in Nifty is the clear 19,000 round level or the ATH at 19,011. In Bank Nifty, it's the 44,500 round level.
The supports to be watched are 18,880 in Nifty and 44,200 zones in BNF. If these important supports are breached, then the indices could turn bearish-to-sideways again.
Even though Nifty was shooting up, we could see the India Vix was also moving up— making it very hard for the option sellers today. Premiums not decaying definitely created some trouble for the expiry traders. If you were following proper risk management and strategy, you could've managed your positions well.
The markets will remain closed tomorrow on account of Bakrid. The July series would start on Friday. While the earlier decision to hold Bank Nifty expiries on Friday is now withdrawn by NSE, the change in BNF lot size to 15 is still intact.
How did expiry trading go today? Are you in net profit or loss? Let us know in the comments section of the marketfeed app.
marketfeed wishes all our readers a very Happy Eid-ul-Adha!
Post your comment
No comments to display