Highly Volatile Expiry Day - Post-Market Analysis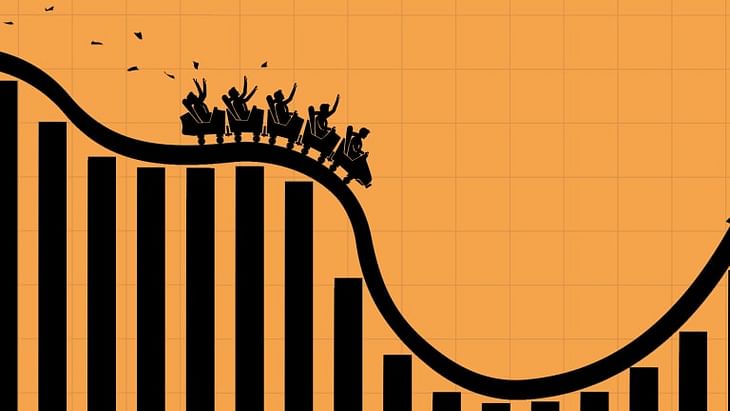 NIFTY started the day at 16,994 with a gap-up of 22 points. The index was super volatile throughout the day. It moved down nearly 145 points to 16,850. It made higher lows but failed to withstand the resistance above 17,000. NIFTY closed the day at 16,985, up by 13 points or 0.08%.
BANK NIFTY started the day at 39,061 with a gap-up of 10 points. After reaching the day low in the morning, the index moved nearly 2% to the day high. The index closed at 39,132, up by 81 pts or 0.21%.
NIFTY Media (+4.1%), NIFTY FMCG (+1.14%), and NIFTY Realty (+1.11%) closed well in green. NIFTY Metal (-2.58%) fell heavily today.
Major Asian markets closed in the red. European markets are currently trading ~1% up.
Today's Moves
BPCL (+6.2%) was NIFTY50's top gainer. Shares of oil marketing companies (OMCs) gained as global crude oil prices were trading at the lowest level in more than a year due to recent volatility in US and European markets, following fears of a global bank crisis.
Asian Paints (+2.5%) and Berger Paints (+2.2%) rose for the second straight day as crude oil prices fell. (Crude oil is a primary raw material for manufacturing paint.)
Zee Entertainment (+9.3%) surged as reports said the company will repay dues worth $10 million to IndusInd Bank.
Zomato (+4.5%) shot up after it announced the liquidation of its subsidiary in Jordan.
Metal stocks fell heavily today. Shares of Welspun Corp, National Aluminium, JSW Steel, SAIL, Tata Steel, Jindal Steel & Hindalco closed 1.8-5.1% in the red.
Reliance Industries (-0.5%) touched a fresh 52-week low of ₹2,202 in intraday trade.
Markets Ahead
Nifty has reached the bottom part of the downtrend channel today and took support. I will be closely looking at the 16,750-800 support zone to find the market trend. 
In Bank Nifty, you can watch 37,900-38,000 levels as a support in the coming weeks. 
Today's buying sentiments might be a trap for retailers, be alert!
Yesterday in the US, IT-powered NASDAQ closed without major losses. But our Nifty IT closed in the red today while major indices ended with small gains.
The SVB and Credit Suisse crises might go away soon as they are not directly linked to the Indian economy. In fact, Credit Suisse's shares are 16% up on London Stock Exchange now. Let's see how it moves in today's U.S. market.
After breaking 2300 support, Reliance is showing super weakness. It might find support at the 2100 region and prepare for huge buying in the stock.
How did expiry trading go? Let us know in the comments section of the marketfeed app.
Post your comment
No comments to display