Hero MotoCorp, Zero Partner For Premium Electric Motorcycles - Top Indian Market Updates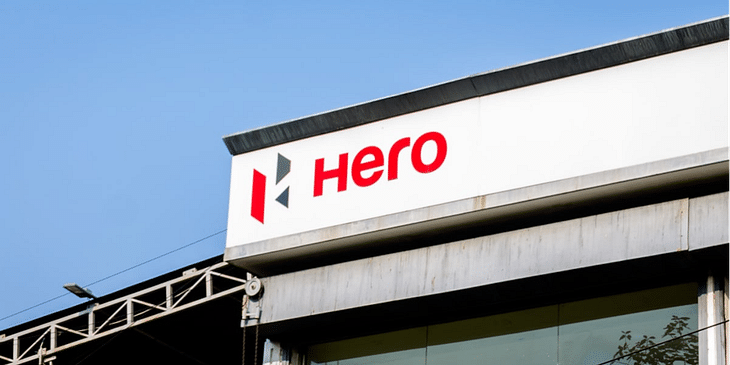 Here are some of the major updates that could move the markets tomorrow:
Hero MotoCorp to partner with Zero Motorcycle for premium electric motorcycles
Hero MotoCorp have reached an agreement with California-based Zero Motorcycles to co-develop premium electric motorcycles. The companies intend to combine the expertise of Zero in developing powertrains and electric motorcycles with the scale of manufacturing, sourcing and marketing of Hero MotoCorp. In Sept 2022, the board of Hero MotoCorp approved an equity investment of up to $60 million in Zero Motorcycles.
Read more here.
Olectra Greentech bags order for 550 e-buses from TSRTC
Olectra Greentech Ltd has received an order for 550 pure electric buses from the Telangana State Road Transport Corporation (TSRTC). The order is to supply 50 standard-floor 12-metre intercity coach e-buses and 500 low-floor 12-metre intracity e-buses. The 50 intercity coach e-buses will ply between Hyderabad in Telangana and Vijayawada in Andhra Pradesh.
Read more here.
NTPC records 12% growth in electricity generation in April-Feb
NTPC Ltd has registered nearly 12% YoY growth in electricity generation to 364.2 billion units in the April-February period of FY23. The company's captive coal production stood at 2.6 million metric tonnes (MMT) and despatch at 2.5 MMT, registering a growth of 80% and 87%, respectively. NTPC continues to demonstrate an increasing trend in coal production from its captive mines.
Read more here.
Auto components industry to grow 10-15% in FY24: ACMA
India's auto components industry is expected to grow by around 10-15% in FY24, said the Automotive Component Manufacturers Association of India (ACMA). This growth will be driven by both domestic and export market demand despite fears of a recession in major markets of the US and Europe. Going forward, the industry is expected to gain from the transition to electric vehicles (EVs) in the developed markets in the West.
Read more here.
Allcargo Logistics to acquire its partners' contract logistics business
Allcargo Logistics plans to buy out the contract logistics business of its joint venture partner CCI Integrated Logistics and sell it to the customs clearance segment as a means of consolidating its business. The company bought a controlling stake in CCI in 2016 and subsequently formed the joint venture Avvashya CCI. It now holds over 61% stake and will buy the remaining 38.87% stake from its partners for ₹145 crore.
Read more here.
Max Estates completes office complex in Noida at ₹420 crore cost
Max Estates has completed an office complex (Max Square) in Noida at a total development cost of ₹420 crore. The company is expecting an annual rental income of about ₹60-70 crore from this project. New York Life Insurance Company has co-invested in this project and holds a 49% stake. Max Estates is part of Max Group's listed entity Max Ventures & Industries Ltd (MaxVIL).
Read more here.
Vehicle sales grow 16% in February 2023: FADA
A report from the Federation of Automobile Dealers Associations of India (FADA) revealed that the total registrations across all segments rose 16% year-on-year (YoY) to 17,75,424 in Feb 2023. Total commercial vehicle retail sales in February grew 17% YoY to 79,027 units. Tractor sales rose 14% YoY to 68,988 units last month.
Read more here.
Domino's becomes first QSR brand to achieve 20-min guaranteed delivery in Bengaluru
Jubilant FoodWorks Ltd announced the launch of a 20-minute delivery guarantee for Domino's Pizza in Bengaluru. The fast-food chain now guarantees delivery of fresh and hot pizzas to customers' doorsteps within just 20 minutes of placing the order. The service will be available across 170 Domino's Pizza stores across the city.
Read more here.
ONGC signs pact with TotalEnergies for exploration of deep-water blocks
Oil and Natural Gas Corp (ONGC) has signed an agreement with French major TotalEnergies for the exploration of deep-water blocks. The decision comes as the country wants to quickly monetise its oil and gas resources to reduce its reliance on costly imports. India is the world's third-biggest oil importer & consumer of oil, and ships over 85% of its oil overseas.
Read more here.
Post your comment
No comments to display