Heavy Volatility in Bank Nifty! Adani Stocks Rally - Post-Market Analysis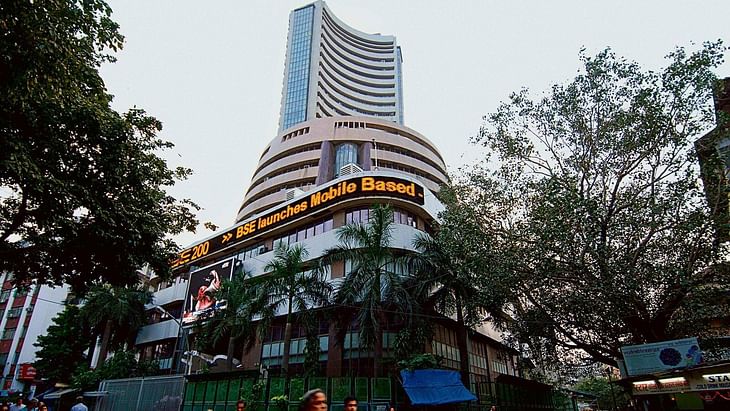 NIFTY started the day flat at 18,201. The index moved up over 90 points initially, saw a quick down-move at 10 AM, retraced back, and traded in an 85-point range for the rest of the day. NIFTY closed at 18,314, up by 111 points or 0.61%.
BANK NIFTY started the day at 43,935 with a small gap-down of 34 points. The index saw heavy volatility throughout the day! After the 90-point up-move, it kept forming lower lows till 43,685 levels. Bank Nifty closed at 43,885, down by 84 pts or 0.19%.
NIFTY Metal (+3.19%) and NIFTY IT (+2.49%) closed well in the green, while NIFTY Finserv (-018%) and NIFTY Media (-0.09%) fell today.
Major Asian markets closed 0.04-1.1% in green. European markets are currently trading in the red.
Today's Moves
Adani Ent (+18.9%) was NIFTY50's top gainer following the Supreme Court (SC)-appointed expert committee's report said it has found no evidence of stock price manipulation in Adani Group companies. However, an SC panel said six entities are under investigation for suspicious trading in Adani shares.
Other Adani Group stocks Adani Wilmar (+10%), Adani Ports (+5.9%), Adani Trans (+5%), and Adani Green (+5%) also surged.
Major IT stocks TechM (+3%), Wipro (+2.4%), TCS (+2.3%), HCL Tech (+2.2%), and INFY (+1.8%) moved up with strength.
Nestle India (-0.9%) was NIFTY50's top loser.
Gland Pharma's (-16.6%) shares tanked. The stock is down nearly 36% since it reported weak Q4 results.
Balaji Amines (-6%) fell to a 52-week low after posting poor Q4 results.
Markets Ahead
There was heavy volatility in Bank Nifty today. The index has taken support just below 43,700, which was a major support zone.

On the other hand, there was a short covering towards the end in Nifty.
Major levels to watch out for in NIFTY: 18,335 on the upside and 18,225 on the downside. In BANK NIFTY: 44,100 on the upside and 43,680 on the downside.
Germany's manufacturing data will come out tomorrow!
Post your comment
No comments to display