HDFC to Raise Rs 57,000 crore via NCDs - Top Indian Market Updates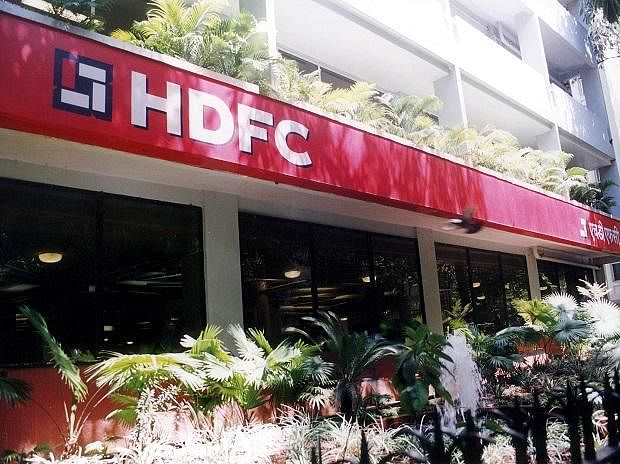 Here are some of the major updates that could move the markets tomorrow:
HDFC to raise Rs 57,000 crore through non-convertible debentures
HDFC Ltd's board has approved raising funds through non-convertible debentures (NCDs) in various rounds aggregating to Rs 57,000 crore. The decision was taken since the outstanding borrowings of HDFC are approx. Rs 5.70 lakh crore, and it would need to borrow further for its business purposes till the effective date of the merger. It is expected that HDFC Ltd would merge with its subsidiary HDFC Bank by the third quarter of the next financial year.
Read more here.
IDFC First Bank partners with Crunchfish to demonstrate offline retail payments
IDFC First Bank has partnered with Sweden-based Crunchfish to pilot a project to demonstrate offline retail payments. The bank is set to be a part of RBI's pilot project to enable offline payments. A unique digital payment solution was designed by Crunchfish for merchants and customers under the RBI's Regulatory Sandbox Program.
Read more here.
Sun Pharma eyes revenue hit due to ransomware attack
Sun Pharmaceutical Industries is set to take a hit on its revenues due to containment measures taken by the company after a ransomware attack earlier this month affected its business operations. A ransomware group has claimed responsibility for an 'IT security incident' at Sun Pharma, whose effect included a breach of certain file systems and the theft of certain company data and personal data.
Read more here.
CIRP initiated in cases of DHFL, ABG Shipyard, Bhushan Power & Steel
Corporate insolvency resolution process (CIRP) was initiated in the cases of DHFL, ABG Shipyard and Bhushan Power and Steel (BPSL) and resolution plans were approved in cases of DHFL and BPSL. The amount realisable to creditors for DHFL and BPSL is Rs 37,167 crore and Rs 19,895 crore, respectively.
Read more here.
L&T's power transmission and distribution business wins large orders
Larsen & Toubro Ltd's (L&T) power transmission and distribution (T&D) business has secured orders (in the range of Rs 2,500-5,000 crore) in India and overseas. One of the orders is related to establishing over 365 km of 765kV double circuit transmission lines to enable the transfer of power from Rajasthan to Gujarat. The company will also implement an Advanced Distribution Management System (ADMS) in the Greater Mumbai area.
Read more here.
HDFC Mutual Fund files for India's first Sovereign Green Bond MF
HDFC Asset Management Co. Ltd., investment manager of HDFC Mutual Fund (HDFC MF), has filed for India's first target maturity funds tracking Sovereign Green Bonds (SGrBs). SGrBs are bonds issued by the Government of India (GoI) whose proceeds will be deployed in public sector projects that help reduce the carbon intensity of the economy.
Read more here.
Indian Oil, BPCL exceed their capex targets this year
Indian Oil Corp Ltd (IOCL) and Bharat Petroleum Corp Ltd (BPCL) have exceeded their capital expenditure targets for the current financial year. During April-February, IOCL spent Rs 31,800 crore against the full year's capex target of Rs 28,550 crore, while BPCL spent Rs 10,280 crore, crossing its target of Rs 10,000 crore. IOCL has been spending heavily on refinery & petrochemical expansion, enhancing natural gas infrastructure, marketing, and establishing new pipelines.
Read more here.
Lupin gets USFDA approval for Valbenazine Capsules
Lupin Ltd has received tentative approval from US Food & Drug Administration (USFDA) for Valbenazine Capsules. The drug is used to treat involuntary movements of the face, tongue or other body parts. As per IQVIA data, Valbenazine capsules had estimated annual sales of $1,235 million in the US for the 12 months ended Dec 2022.
Read more here.
Nelco opposes telecom operators' stance on spectrum sharing
Satellite communications service provider Nelco has opposed telecom operators' stance on spectrum sharing and said that spectrum should be used only for the purposes it is assigned. Submitting counter comments to the telecom regulator's consultation paper, the company and industry body SatCom Industry Association (SIA) India argued that the satcom spectrum is limited and hence sharing it with telcos would hamper the growth of the satcom sector.
Read more here.
S&P keeps India's economic growth forecast unchanged at 6% in FY24
S&P Global Ratings kept its forecast for India's economic growth unchanged at 6% in the next financial year (FY24), before rising to 6.9% in the following year. It sees India's gross domestic product (GDP) likely growing by 7% in the current financial year (FY23). S&P expected the Reserve Bank of India to raise its already high policy rate further following a recent upside surprise to inflation.
Read more here.
Post your comment
No comments to display