HDFC Life Posts 15% YoY Rise in Q2 Net Profit - Top Indian Market Updates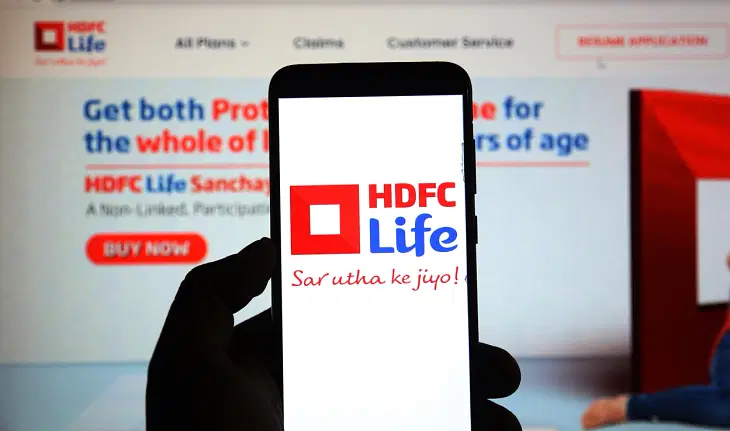 Here are some of the major updates that could move the markets tomorrow:
HDFC Life Q2 Results: Net profit rises 15% YoY to ₹378 crore
HDFCL Life Insurance Company Ltd reported a 15% YoY increase in net profit to ₹378 crore for the quarter ended September 2023 (Q2 FY24). Its net premium rose 13% YoY to ₹14,797 crore during the same period. Revenue remained almost unchanged at ₹23,018 crore. Total assets under management (AUM) stood at ₹2.64 lakh crore, a rise of 18% YoY.
Read more here.
India's trade deficit eases in September
India's merchandise deficit eased amidst a sharper decline in imports. According to data released by the Ministry of Commerce & Industry, the merchandise trade deficit fell to $19.4 billion in September, compared to $24.2 billion in August. Exports fell by 2.6% YoY to $34.5 billion. Imports fell by 15% annually to $53.8 billion.
Read more here.
Ashok Leyland bags order for 1,666 buses from Tamil Nadu STU
Ashok Leyland Ltd has secured an order for 1,666 diesel buses from Tamil Nadu State Transport Undertakings (STU). The order is for the procurement of BS VI bus chassis. This is the single-largest order received from the state transport undertaking. Currently, Tamil Nadu's STU has more than 18,000 Ashok Leyland buses operational in its fleet.
Read more here.
Glenmark Pharma's biotech arm licences its immunology portfolio
Glenmark Pharmaceuticals Ltd.'s wholly owned clinical-stage biotechnology subsidiary, Ichnos Sciences Inc., has entered into an exclusive worldwide licensing agreement with Astria Therapeutics for its immunology portfolio. Astria Therapeutics will pay Ichnos up to $320 million (~₹2,700 crore) in upfront, development, regulatory and sales milestone payments in addition to up to low double-digit royalties.
Read more here.
Zydus unit recalls 7,248 bottles of Oxybutynin Chloride tablets in US
A unit of Zydus Lifesciences is recalling over 7,000 bottles of Oxybutynin Chloride tablets in the US due to manufacturing issues. The drug is used to treat overactive bladder and urinary conditions. The lot was produced in Ahmedabad and distributed in the US by Zydus Pharmaceuticals (USA) Inc.
Read more here.
Tata Steel plans to meet 25% of energy needs via green sources
Tata Steel plans to meet at least a fourth of its energy requirements through green energy by FY30 on its path to becoming net neutral on carbon emissions by 2045. It plans to do so using a mix of hydrogen injections and renewable energy (including solar and wind) at its plants across India. Tata Steel is also exploring the use of syngas as a replacement for coke in blast furnaces.
IndiGo co-founder in talks to buy 'sizable' stake in SpiceJet
As per reports, IndiGo co-founder Rakesh Gangwal is in talks to buy a "sizable" stake in troubled domestic airline SpiceJet. Gangwal and his wife Shobha Gangwal hold 13.23% and 2.99%, respectively, in IndiGo operator InterGlobe Aviation. Cash-strapped SpiceJet has been struggling to raise funds and restore operations for about a fourth of its fleet that has been grounded amid fierce competition in the sector.
Read more here.
Bajaj Electricals secures ₹564 crore order from Power Grid
Bajaj Electricals Ltd. has secured an order worth ₹564.2 crore from Power Grid Corp. for new transmission lines in Andhra Pradesh. The scope of work includes a 400kV new transmission line for 83.1 km in Ananthapur and another 400kV transmission line for 183 km in Kurnool. The projects will be completed within 21 months.
Read more here.
Post your comment
No comments to display