HDFC Bank to Move Payments Out of Core Banking - Top Indian Market Updates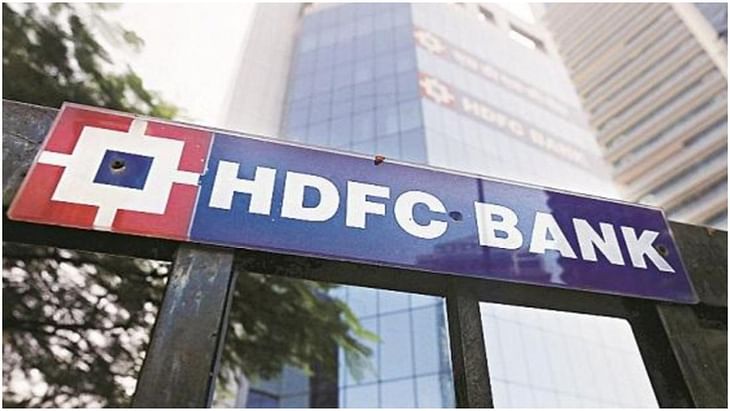 Here are some of the major updates that could move the markets tomorrow:
HDFC Bank to move payments out of core banking to ensure minimal downtime
HDFC Bank will soon move its payments platform out of its core banking module to enable minimal payments downtime, even if core banking is not available. The private lender is likely to launch additional products and services under Digital 2.0, including a new payments platform for its customers and merchants. The bank has partnered with a new-age startup to co-create new core banking modules.
Read more here.
Atul Auto's arm partners with Honda, Valeo for electrification of three-wheelers
Atul Greentech (a subsidiary of Atul Auto Ltd), Honda Powerpack Energy, and France-based automotive supplier Valeo have signed a Memorandum of Understanding (MoU) for the electrification of three-wheelers. Valeo will provide electric powertrains and powertrain control units for Atul's electric three-wheelers to work with Honda's swappable battery solution. The MoU brings domain expertise together to accelerate three-wheeler electrification in both passenger and cargo segments.
Read more here.
Adani Enterprises, 10 others keen on bidding for coal import tenders: CIL
Adani Enterprises Ltd and ten other companies (including offshore firms) have expressed interest in bidding for coal import tenders floated by Coal India Ltd (CIL). On June 9, CIL said it has floated its maiden tender to import 2.416 million tonnes (MT) of coal to ensure an adequate supply of the fuel to power plants in India. The company floated two more medium-term tenders for sourcing 6 MT of coal from overseas on June 10.
Read more here.
Future Enterprises defaults on Rs 6.07 crore interest payment for NCDs
Future Enterprises Ltd has defaulted on the payment of interest of Rs 6.07 crore for its non-convertible debentures (NCDs). The due date for payment was June 20, 2022. The latest default is on the interest of securities issued for a sum of Rs 120 crore. The debentures are secured and have a coupon rate of 10.15% per annum.
Read more here.
Yes Bank launches floating-rate fixed deposit for domestic customers
Yes Bank has announced the launch of Floating Rate Fixed Deposit, a new product offering for all domestic customers. The rate of interest on this fixed deposit (FD) will be linked to the prevailing repo rate, allowing customers to enjoy dynamic returns on their fixed deposits. The bank has also raised its interest rates on standard FDs up to 6.5% per annum for regular customers and up to 7.25% p.a. for senior citizens.
Read more here.
ONGC seeks minimum $17 price for coal gas from Bokaro
Oil and Natural Gas Corp (ONGC) is planning to auction gas from its coal bed methane (CBM) block in Bokaro, Jharkhand, at a crude-linked reserve price that is more than $17 per million metric British Thermal Units (mmBtu) at current oil rates. The company will conduct an e-auction for the sale of 0.20 million metric standard cubic meters per day (mmscmd) of CBM gas. ONGC and Indian Oil own 80% and 20% participating interest, respectively, in the CBM block.
Read more here.
Hindustan Motors to sell 'Contessa' brand to SG Corporate Mobility
Hindustan Motors Ltd has agreed to sell its 'Contessa' brand to SG Corporate Mobility Pvt. Ltd (SGCMPL) for an undisclosed sum. The company has executed a brand transfer agreement with SGCMPL on June 16, 2022, for the transfer of the Contessa brand, including the trademarks. Contessa was a premium sedan sold in India by Hindustan Motors from the 1980s to the early 2000s.
Read more here.
​​Oil prices rise $2 on strong demand, tight supply
Oil prices rose almost $2 on Tuesday amidst rising fuel demand while supplies remain tight due to sanctions on Russian oil after its invasion of Ukraine. Brent crude rose $1.80, or 1.6%, to $115.93 a barrel. The U.S. West Texas Intermediate (WTI) crude contract for July rose $2.26, or 2.1%, to $111.82.
Meanwhile, European Union leaders aim to maintain pressure on Russia at their summit this week by committing to further work on sanctions.
Read more here.
Post your comment
No comments to display