HDFC Bank Hikes Lending Rates by 35bps - Top Indian Market Updates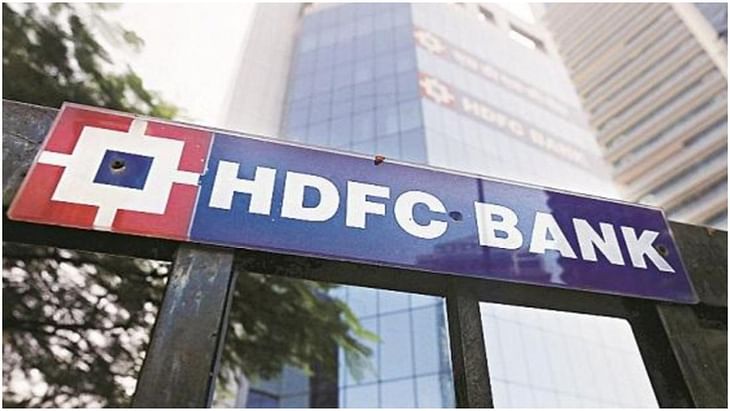 Here are some of the major updates that could move the markets tomorrow:
HDFC Bank hikes lending rates by 0.35%
HDFC Bank has raised its lending rate by 35 basis points (bps) across the board to over 7.5%. This will increase the interest rates on all personal loans by the banks that are dependent on their marginal cost of funds. The move comes ahead of widespread anticipation that the Reserve Bank of India will raise interest rates sharply on June 8.
Read more here.
Axis Bank, Indian Oil launch co-branded RuPay contactless credit card
Axis Bank and Indian Oil Corporation Ltd (IOCL) have launched a co-branded contactless INDIANOIL AXIS BANK RuPay Credit Card in partnership with the National Payments Corporation of India (NPCI). The card offers 100% cashback up to Rs 250 on all fuel spends within the first 30 days of card issuance. It also offers waiver of a 1% fuel surcharge on fuel spends between Rs 200 to Rs 5000.
Read more here.
Aurobindo Pharma unit gets USFDA nod for prostate cancer drug
Eugia Pharma Specialties, a wholly-owned subsidiary of Aurobindo Pharma Ltd, has received final approval from the US Food & Drug Administration (USFDA) to manufacture and market Leuprolide Acetate injection. The drug is used to treat the symptoms associated with advanced prostate cancer. As per IQVIA data, the product had an estimated market size of $83 million for the twelve months ended April 2022.
Read more here.
AMD takes 500,000 sqft leased space in Prestige Group's commercial property in Bengaluru
US-based semiconductor manufacturer Advanced Micro Devices (AMD) has leased ~500,000 sq. ft. office space in Prestige Group's commercial property in Bengaluru. It is one of the largest office deals in the southern market in 2022. AMD will use the new office space to expand its operations in the city. The office is expected to be operational by the end of 2022.
Read more here.
Neelachal Ispat Nigam acquisition crucial for Tata Steel's growth trajectory: Official
Tata Steel said winning the bid for acquiring a majority stake in Neelachal Ispat Nigam Ltd (NINL) was "crucial" for its growth trajectory. In January 2022, Tata Steel Long Products Ltd won the bid to acquire a 93.71% stake in NINL at an enterprise value of Rs 12,100 crore. Tata Steel will begin work immediately to build a 4.5 million tonnes per annum (MTPA) state-of-the-art long products complex in the next few years.
Read more here.
Aster DM Healthcare partners with Skye Air Mobility for deliveries via drones
Aster DM Healthcare has commenced drone delivery trials with drone technology-based logistics firm Skye Air Mobility in Kerala. Several drones transported essential medicine and critical lab samples from Aster MIMS Hospital to Aster Mother Hospital Areekode. Aster DM Healthcare will leverage Skye Air's drone technology for the delivery of diagnostic samples and medicines initially in Calicut and further across Kerala.
Read more here.
Jio launches 4G mobile service near Pangong Lake in Ladakh
Reliance Jio has launched its 4G voice and data services in Spangmik village near Pangong Lake in Ladakh. The lake is one of the most popular tourist locations in Ladakh. This launch is expected to provide a boost for the local economy besides providing seamless connectivity to the tourists and the troops in the area.
Read more here.
IEX achieves 16% growth in electricity volumes in May
Indian Energy Exchange (IEX) achieved 7,596 million units (MU) of electricity volume in May 2022, registering a 16% YoY growth. The Day-Ahead Market volume stood at 3,173 MU in May, a decline of 27% YoY. The Real-Time Market volume at 2,319 MU grew 61% YoY.
Read more here.
SBI Cards to raise Rs 2,500 cr via NCDs
SBI Cards & Payment Services Ltd's board has approved a proposal to raise Rs 2,500 crore by issuing non-convertible debentures (NCDs) to fund business growth. The fund would be raised in one or more tranches (rounds) on a private placement basis.
Post your comment
No comments to display