HCL Tech's Net Profit Rises 11% YoY to Rs 3,983Cr - Top Indian Market Updates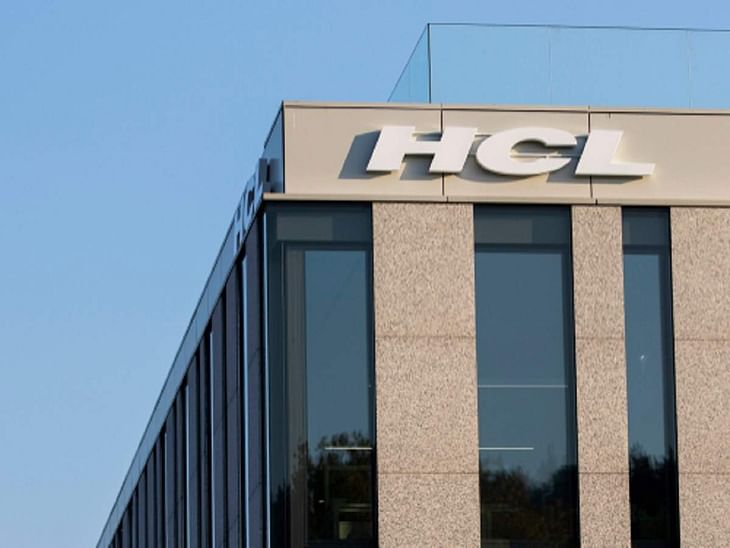 Here are some of the major updates that could move the markets tomorrow:
HCL Tech Q4 Results: Profit rises 11% YoY To Rs 3,983 Crore
HCL Technologies reported a consolidated net profit of Rs 3,983 crore for the quarter ended March, up 11% YoY. The company's revenue from operations for the quarter increased by 18% YoY to Rs 26,606 crore. HCL's EBIT also rose by 19% YoY to Rs 4,836 crore. For the full year ending March 2023, the company's revenue has crossed the Rs 1 lakh crore mark, up 18% YoY. The company also declared an interim dividend of Rs 18 per equity share.
Read more here.
HDFC, Nabard & NHB set to raise debt of up to Rs 14,000 crore
HDFC, National Housing Bank (NHB) and the National Bank for Agricultural and Rural Development (NABARD) are planning to raise debt capital in the form of bond sales on Friday. NHB and NABARD are set to sell three-year bonds of up to Rs 2,000 crore and Rs 5,000 crore, respectively, while HDFC plans to sell up to Rs 7,000 crore one-year-ten-month bonds.
Read more here.
ZEEL begins talks with creditors for settlement of Sony merger
Zee Entertainment Enterprises Ltd. (ZEEL) is in settlement talks with its creditors to pay off debts and complete its merger with the Sony Group. Creditors had been approaching the bankruptcy court seeking repayments, but ZEEL has already repaid one creditor, IndusInd Bank Ltd., and the lender will now withdraw its objections against the merger. The merger will create a $10 billion media company with the largest viewership and pricing power in India. 
Read more here.
Fortis acquires Gurugram-based Medeor Hospital for Rs 225 crore
Fortis Healthcare will acquire Medeor Hospital in Manesar, Gurugram, from VPS Group for Rs 225 crore. The acquisition will be funded through a mix of debt and internal accruals and is expected to close by end of July 2023. The hospital has a potential bed capacity of 350 beds and can be operationalized in a phased manner within nine months. This will be Fortis' largest acquisition following its controlling stake acquisition by Malaysia-based IHH Healthcare.
Read more here.
ICICI Securities Q4 Results: Net profit falls 23% to Rs 337 crore 
ICICI Securities reported a consolidated net profit of Rs 263 crore for Q4 2023, a 23% YoY decline. Revenue from operations also fell from Rs 892 crore in Q4 FY22 to Rs 885 crore in Q4 FY23.  However, income from interest for the quarter rose 35% YoY to Rs 287 crore. The brokerage income was Rs 310 crore. The company has recommended a final dividend of Rs 9.25 per equity share.
Read more here.
Tata Communications Q4 Results: Profit down 11% to Rs 326 crore
Tata Communications has reported a consolidated net profit of Rs 326 crore for the quarter ended March, down 11% YoY. However, revenue from operations for the quarter stood at Rs 4,568 crore, up 7.1% YoY. For the full year (FY23), consolidated revenue was Rs 17,838 crore, while profits grew 21% to Rs 1,796 crore. The board has recommended a dividend of Rs 21 per share.
Read more here.
HDFC Bank appoints Kaizad Bharucha as deputy managing director
HDFC Bank has appointed Kaizad Bharucha as Deputy Managing Director and Bhavesh Zaveri as Executive Director, with approval from the Reserve Bank of India. Both appointments will be for a term of three years and take effect from April 19. A meeting of the Board of Directors will be convened to formalize the appointments.
Read more here.
TTK Healthcare to delist from NSE, BSE
TTK Healthcare has received approvals to voluntarily delist its equity shares from the National Stock Exchange and BSE. The delisting is due to the company's own decision and not due to involuntary reasons such as bankruptcy or merger. The floor price for delisting has been set at Rs 1,051.31 per share.
Read more here.
Vedanta pledges additional 2.4% shares of Hindustan Zinc
Vedanta has pledged an additional 10 crore shares (2.44% of its equity) in Hindustan Zinc, bringing the total pledged to 91% of its 64.92% stake. The move will allow Vedanta to use the proceeds for general business purposes, including debt repayment, capital expenditures, and operating expenses. The shares were pledged as part of a term loan agreement, which includes Hindustan Zinc as a security cover.
Read more here.
Prestige Estates signs deal for 1M sq ft redevelopment project in Mumbai
Prestige Estates Projects has signed an agreement to redevelop the Shivshahi housing society project in Mumbai's Worli locality. It spans over 1 million sq. ft. and involves 192 tenements spread over 3.3 acres. It has a revenue potential of almost Rs 6,000 crore. The company has repaid a loan of Rs 170 crore raised by the previous developer against the project's development potential. It will invest over Rs 578 crore towards the construction cost.
Read more here.
Post your comment
No comments to display