Happy New Year! Pre Market Analysis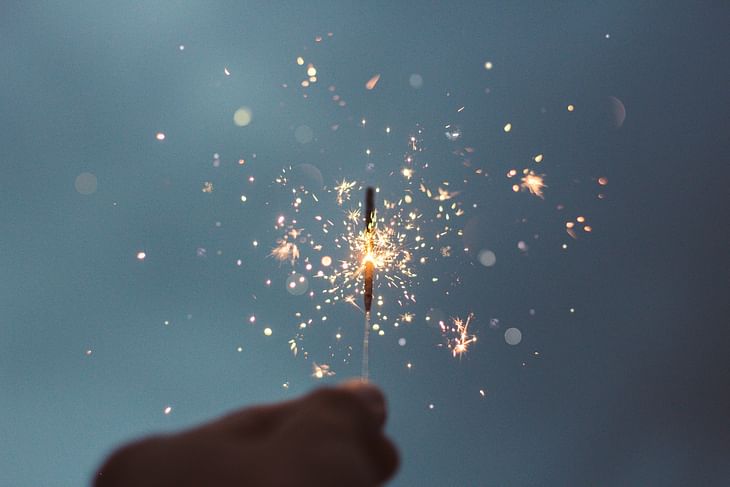 Here are some of the major updates that could move the markets today:
Stocks
Karnataka Bank has reported a deposit growth of 9% in the March quarter at Rs 87,362 crore, while advances rose 6% to Rs 61,326 crore.
Aurobindo Pharma Board has approved the transfer of units constituting antibiotic API division to Apitoria Pharma, a wholly owned subsidiary of the company by way of slump sale through a business transfer agreement.
UltraTech has achieved 100 million metric tons of sales volume in the fiscal year 2023. For the fourth quarter, the company reported India sales volume of 30.5 million tons.
G R Infraprojects has received Letter of Award (LoA) from National Highways Authority of India for a project worth Rs 1,248 crore.
NCC informed the exchanges that it has received five new orders worth just over Rs 1,900 crore from various state and central agencies.
What to Expect Today?
NIFTY opened with a gap-up at 17,215 and had an up-trending day. There was no loss in strength. All the major levels were broken and NIFTY closed at 17,360, up by 279 points or 1.63%.
BANK NIFTY opened with a gap-up at 40,240. The index crossed 40,500 and closed at 40,609, up by 699 points or 1.75%.
IT closed 2.45% higher.
The US markets and the European markets closed in the green on Friday.
The Asian markets are trading higher.
The U.S. Futures and European futures are trading flat to red.
SGX NIFTY is trading at 17,445 indicating a flat to gap-up opening.
NIFTY has supports at 17,285, 17,245, 17,200 and 17,160. We can expect resistances at 17,390, 17,425, 17,455 and 17,590.
BANK NIFTY has supports at 40,450, 40,180 and 40,000. Resistances are at 40,700, 40,800 and 41,000.
FINNIFTY has supports at 18,000, 17,925 and 17,860. Resistances are at 18,100, 18,225 and 18,470.
NIFTY has the highest call OI build-up at 17,700. The highest put OI build-up is at 17,000.
BANK NIFTY has the highest call OI build-up at 40,500. The highest put OI build-up also is at 40,500.
FIN NIFTY has the highest call OI build-up at 18,200. The highest put OI build-up is at 17,850.
INDIA VIX dropped by 5% to 12.9.
Foreign Institutional Investors net-bought shares worth Rs 400 crores. Domestic Institutional Investors net-bought shares worth 2,500 crores.
The weekly candle is a strong green candle. Nifty had broken the important support of 17,094, the swing low of September. The weekly candle is bullish because of the strong day-candle formed on Friday. It was a huge gap-up and continuous rally on Friday. Let us see if the up-move can continue.
FIIs and DIIs continued their buying. We need this to continue for the momentum to sustain.
RBI Monetary Policy Meet begins today. There is a holiday in between and we will get to know the outcome on Thursday. We are expecting a 25 basis points hike following the Fed hike.
OPEC+ has announced a surprise cut in oil production. This led to a jump in crude oil prices. The prices went up by more than 5%.
Since tomorrow is a holiday on account of Mahavir Jayanti, Fin Nifty expiry falls today. The index is above 18,000, about to fill the gap formed on 10th March.
The global markets are mostly in the green but crude oil prices gave a shock. Let us see how our markets start the Financial year.
I will watch 17,200 on the downside in NIFTY. 17,425 can be watched on the upside.
We are stepping into a new Financial Year. Make sure that you apply the lessons you had last year and trade with discipline!
Follow us on the marketfeed app's Signal section to get real-time updates from the market. All the best for the day!
Post your comment
No comments to display