GST Collection up 11% YoY in Nov - Top Indian Market Updates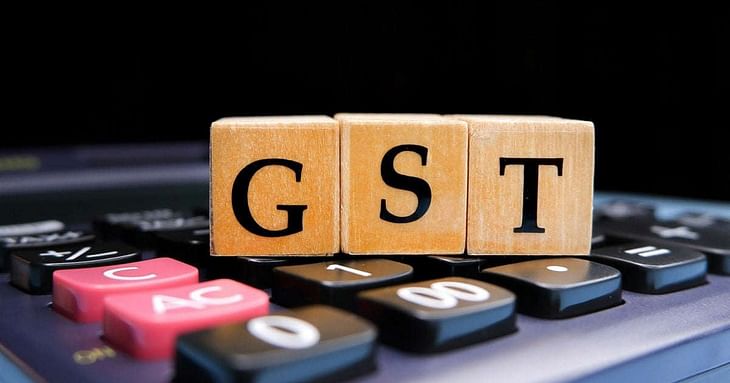 Here are some of the major updates that could move the markets tomorrow:
GST collection in Nov at ₹1.46 lakh crore, up 11% YoY
The gross Goods & Service Tax (GST) revenue collection for November stood at ₹1,45,867 crore, up 11% year-on-year (YoY). The Central GST accounted for ₹25,681 crore and State GST for ₹32,651 crore. The IGST accounted for ₹77,103 crore. The GST authorities have adopted advanced analytics of live data to track transactions.
Read more here.
Manufacturing PMI hits 3-month high in November
Manufacturing sector activity in India touched a three-month high in November 2022 as new orders and exports expanded. The S&P Global India Manufacturing Purchasing Managers' Index (PMI) stood at 55.7 in November, compared to 55.3 in October. There was strong demand and a substantial easing of cost pressures last month.
PMI is a month-on-month calculation, and a value above 50 represents an expansion compared to the previous month.
Read more here.
IOCL to set up a new company for green business
Indian Oil Corporation (IOCL) is planning to set up a new company to house its alternative energy businesses. It is venturing into green hydrogen production and targeting 5% of the hydrogen produced by it as green hydrogen by 2027-28 and 10% by 2029-30. Discussions are in advanced stages with FIIs and other stakeholders to create a structure for the company.
Read more here.
RIL is the most valuable company in India: Report
Reliance Industries Ltd has topped the list of 500 most valuable companies in India according to Axis Bank's Burgundy Private and Hurun India's latest report. RIL's value stood at ₹17.2 lakh crore, up 3.6% compared to last year. Tata Consultancy secured the second spot despite its value contracting 10.8% YoY to ₹11.6 lakh crore. It was followed by HDFC Bank with a value of Rs 8.3 lakh crore.
Read more here.
Adani Green raises ₹1,630 crore via subsidiary
Adani Green Energy Ltd has raised 27,954 million Japanese Yen (~₹1,630 crore) through its subsidiary (Adani Solar Energy AP Six) to refinance its existing indebtedness. The project loan facility is supported by MUFG Bank and Sumitomo Mitsui Banking Corporation with equal participation.
Read more here.
Tata's Nelco seeks to offer satellite broadband services
Tata Group company Nelco has applied for the global mobile personal communication by satellite (GMPCS) licence. It has become the fourth company in India to seek the licence for launching broadband-from-space services. The Department of Telecommunications (DoT) has sought more details from Nelco as to how it plans to provide satellite communication services in India.
Read more here.
L&T closes $107 million loan with SMBC
Larsen & Toubro Ltd has closed a three-year $107 million sustainability-linked loan from Sumitomo Mitsui Banking Corporation (SMBC). The facility incorporates interest rate reductions linked to the achievement of two of L&T's predetermined sustainability targets– the reduction of greenhouse gas emission intensity and water consumption intensity against target levels.
Read more here.
Auto sales in November: Highlights
The festive season helped drive strong overall sales for most Indian automakers in November.
Maruti Suzuki India Ltd posted a 14% year-on-year (YoY) increase in total sales to 1.59 lakh units in Nov 2022. Sales from its utility vehicle segment rose 32.5% YoY to 32,563 units. Exports fell 7.7% YoY to 19,738 units.
Tata Motors Ltd registered a 55% YoY increase in passenger vehicle sales to 46,425 units in Nov. The automaker's commercial vehicle sales fell 10% YoY to 29,053 units. Electric passenger vehicle sales jumped 146% YoY to 4,451 units.
Mahindra & Mahindra's passenger vehicles division posted total sales of 30,392 units in Nov, up 56% YoY. M&M's tractor segment posted a 10% YoY increase in sales to 30,528 units.
TVS Motor Company posted a 2% YoY increase in total sales to 2.64 lakh units. Meanwhile, Hero MotoCorp posted a 12% YoY increase in total sales to 3.91 lakh units in Nov.
Read more here.
Windfall profit tax on crude oil halved
The Central government on Thursday slashed the windfall profit tax on domestically produced crude oil to less than half. It also reduced the levy on diesel. The revised tax rates become effective from December 2, 2022. The tax on crude oil produced by firms such as the state-owned Oil and Natural Gas Corporation (ONGC) has been reduced to ₹4,900 per tonne from the existing ₹10,200 per tonne.
Read more here.
Post your comment
No comments to display