GQG Partners, Others Invest Nearly $1 Billion in Adani Group - Top Indian Market Updates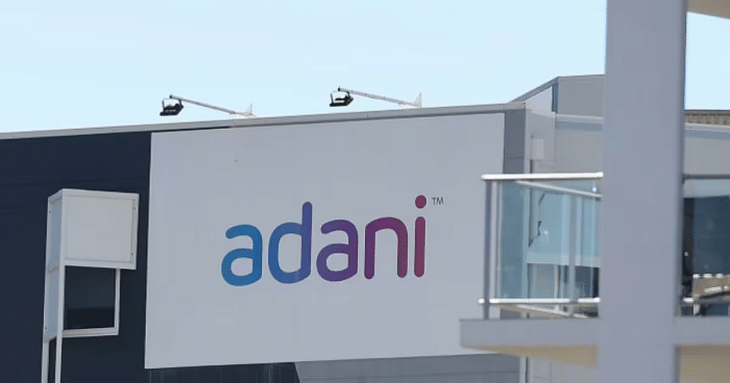 Here are some of the major updates that could move the markets on Friday:
GQG Partners, others invest nearly $1 billion in Adani Group stocks
US-based investment firm GQG Partners and other investors have bought close to $1 billion (₹8,200 crore) of additional stakes in Adani Group companies. GQG increased its holding in Adani Enterprises from 3.39% to 4.96%, valued at $1.65 billion (₹13,600 crore). The firm raised its stake in Adani Green from 3.50% to 6.32%, which is valued at $1.17 billion (₹9,600 crore).
Read more here.
BPCL to raise Rs 18,000 crore via rights issue
The board of Bharat Petroleum Corporation Ltd (BPCL) has approved a proposal to raise up to Rs 18,000 crore through a rights issue. The company will raise the capital by issuing equity shares to eligible shareholders on a rights basis. The record date for the issue will be notified later. The capital infusion is for achieving energy transition, net zero, and energy security objectives.
Read more here.
BEML wins orders worth Rs 385 crore
BEML has secured an order from Bharat Dynamics and Bharat Electronics Ltd for the supply of High Mobility Vehicles (HMV). The total contract value is ₹385 crore. BEML manufactures a wide range of heavy earthmoving equipment, with 50% sales from the mining and construction industry, 23% revenues from vehicles supply for defence forces, and 27% sales contributed by the rail and metro segments.
Read more here.
Power Grid board approves 3 investment proposals worth Rs 389 crore
Power Grid Corporation of India Ltd's (PGCIL) board has approved three investment proposals worth ₹389 crore. The first proposal is for a change in scope for the establishment of a dedicated telecom network for the National Transmission Asset Management Centre at a cost of ₹164.38 crore. The second proposal is for the western region expansion scheme at an estimated cost of ₹115.09 crore. The third is for the Information & Communications Technology augmentation at Navsari at an estimated cost of ₹109.47 crore.
Read more here.
Adani Power's Jharkhand plant commences supply to Bangladesh
Adani Power has started exporting power to Bangladesh from its 1,600 megawatts (MW) plant in Godda, Jharkhand. The company's subsidiary, Adani Power Jharkhand Ltd (APJL), has achieved the commercial operations date of its second unit of 2x800 MW Godda ultra-supercritical thermal power plant. It completed the reliability run test, including commercial operation tests of the second unit of Godda power plant, on June 25.
Read more here.
HDFC, Tomorrow Capital makes strategic investment in Bonito Designs
Housing Development Finance Corporation (HDFC), Tomorrow Capital, and a few high-net-worth individuals (HNIs) have invested ₹40 crore in interior design firm Bonito Designs. Bonito Designs is backed by Lodha Ventures and has a valuation of ₹650 crore. This strategic alliance with HDFC is expected to help the company deepen its presence in Mumbai and Bengaluru.
Read more here.
Thermax plans entry into renewable power, electrolyser production
Thermax Ltd is planning to make a full-fledged entry into renewable power generation, electrolyzer manufacturing, and green hydrogen generation projects over the coming years. The move comes as the company seeks to meet the needs of customers transitioning to cleaner fuels. Thermax has set up open access-based renewable energy projects for commercial and industrial corporates in Gujarat, Tamil Nadu, and Maharashtra. It has around 250 MW of renewable projects at various stages of development.
Read more here.
Reliance Jio acquires 30.4 lakh new subscribers in April
Reliance Jio continued its dominance over the Indian telecom space as it added 30.4 lakh subscribers in April 2023, as per data released by the Telecom Regulatory Authority of India (TRAI). Bharti Airtel saw an addition of 76,328 users in April, compared with 10.4 lakh in March. Meanwhile, Vodafone Idea lost 29.9 lakh in April 2023, compared to 12.1 lakh in March.
Read more here.
Tata Sons challenge Rs 1,500cr tax claim on Docomo settlement
According to an ET report, Tata Sons has disputed a ₹1,500-crore ($183 million) tax demand on its $1.27-billion settlement in 2017 with NTT Docomo over a now-defunct telecom joint venture. The Directorate General of GST Intelligence (DGGI), which had raised the tax claim, has now moved the Bombay High Court seeking a three-month extension for the next hearing on a petition filed by Tata Sons challenging the tax demand.
Read more here.
Bandhan Bank triples number of branches to 1,500 in <8 years
Bandhan Bank has tripled the number of its branches in nearly eight years of operations, totalling 1,500 at present. The lender has a network of 6,000 banking outlets across the country. The Kolkata-based bank started operations with 501 branches on August 2015. Presently, it is spread across 34 states and UTs.
Read more here.
Post your comment
No comments to display