Government's Boost for Natural Gas in India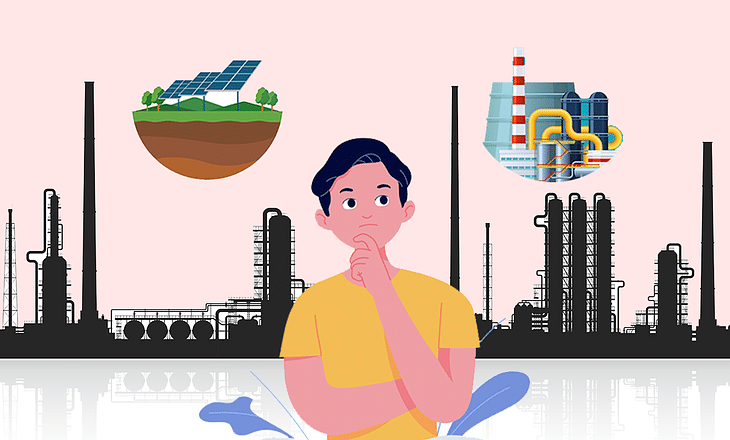 India is currently the third-largest energy consumer in the world. Our country is highly dependent on oil and natural gas for its further development and growth. Around 58% of the total energy consumed in India comes from coal, while petroleum and other liquids make up 26% of the energy basket. Unfortunately, the share of natural gas is just 6%, while that of renewables is less than 2%. To ensure sustainable growth, it is high time that our country shifts its focus to greener energy sources.
Recently, PM Modi announced huge plans to boost the supply of natural gas in India. Over the next decade, we would be able to witness significant changes in our consumption of this clean fossil fuel. Let us understand how the government proposes to achieve its targets. Let us also take a look at a few listed firms that could benefit from these expansion plans.
PM Modi's Announcement
On January 5, 2021, Prime Minister Narendra Modi announced that the share of natural gas in India's energy basket will be more than doubled. He stated that energy sources will be diversified, and the nation will be connected with one major gas pipeline grid. Work is in progress to set up 16,000 kilometres of a new gas pipeline, which will be completed over the next 5-6 years. This would help in providing affordable fuel to millions of people, as well as vital industries. The new line would provide the foundation for 700 compressed natural gas (CNG) stations.
PM Modi stated that the share of natural gas is targeted to be raised to 15% by 2030. The government plans to spend around $60 billion (~Rs 4.4 lakh crore) to create and improve gas infrastructure throughout India. This includes new pipeline projects, liquefied natural gas (LNG) terminals, and city gas distribution (CGD) networks.
On the date of the announcement, the Prime Minister was inaugurating the 450-km long natural gas pipeline between Kochi and Mangaluru. This new line will help take the fuel to industries such as petrochemical plants and fertiliser units. It will also provide fuel for city gas projects for supply of CNG to automobiles and piped cooking gas to households in cities along the route. The pipeline has a design capacity of 12 million standard cubic meters per day. The cost of this project was around Rs 3,000 crore.
Listed Companies in Focus
As mentioned above, the demand for natural gas in India will get a major boost from the government's plan to establish a large pipeline network. The sale of piped natural gas (PNG) for cooking and compressed natural gas (CNG) for fueling vehicles will grow rapidly in the years to come. India has prominent listed companies that distribute natural gas to end-consumers. Let us take a look at a few of these:
GAIL (India) Ltd
GAIL (India) Limited is the largest state-owned natural gas processing and distribution company in India. The public sector undertaking (PSU) comes under the administrative control of the Ministry of Petroleum and Natural Gas. The company was incorporated in 1984 and was initially known as the Gas Authority of India Limited. Over the years, they have strategically expanded and diversified into various allied activities.
Currently, the main business segments of GAIL include natural gas, liquefied petroleum gas (LPG) transmission, petrochemical city gas distribution, exploration & production, and electricity production. The company has constructed some of the largest natural gas pipeline projects and has also developed city gas distribution networks throughout India. It has an existing gas pipeline network of over 12,500 km, which has a capacity of 204 Million Metric Standard Cubic Meter Per Day (MMSCMD). GAIL's existing natural gas pipeline network covers 18 States.
Indraprastha Gas
Incorporated in 1998, Indraprastha Gas Ltd (IGL) took over Delhi City Gas Distribution Project from GAIL in 1999. The company has established a strong distribution network of natural gas in the National Capital Region (NCR) of Delhi. It distributes the essential clean fossil fuel to consumers in the domestic, transport, and commercial sectors. IGL gave out a record 2.72 lakh new connections for piped cooking gas (PNG) to household kitchens during the financial year 2019-20. It supplies PNG to nearly 14 lakh households. The company also has a network of 557 CNG stations. It sells CNG to over 11.5 lakh vehicles in NCR through this network.
Adani Total Gas
Adani Total Gas Ltd develops city gas distribution (CGD) networks to supply PNG to the industrial, commercial, domestic (residential) sectors. It also distributes CNG to the transport sector. The company has strategically set up CGD networks in Ahmedabad and Vadodara in Gujarat, Faridabad in Haryana, and Khurja in Uttar Pradesh. In November 2020, the company signed a definitive agreement for the acquisition of the business undertaking of city gas distribution and retail sale of CNG in the areas of Jalandhar, Ludhiana, and Kutch (East).
Adani Gas supplies PNG to approximately 4.4 lakh customers through a connected pipeline network of approximately 7,600 km. The company also has over 115 CNG filling stations.
Gujarat Gas
Gujarat Gas Ltd also engages in the distribution of city natural gas in India. The company operates a network of approximately 24,400 kilometers of gas pipeline and 403 CNG stations. It supplies natural gas to approximately 14.4 lakh residential consumers and 12,600 commercial customers. It operates in 21 districts of Gujarat, 7 districts of Punjab, and 5 districts of Madhya Pradesh. Gujarat Gas also has a significant presence in Rajasthan, Maharashtra, and Haryana.
Conclusion
Historically, we have seen that these companies often receive contracts from the Centre and state governments to develop natural gas distribution networks. With the announcement of such a large initiative, we could see these companies reporting a higher increase in their revenue growth. The households and industries that are located within the vicinity of the proposed natural gas pipeline projects would be able to obtain the required fuel at cheap rates. Also, we may see the use of natural gas benefiting to reduce pollution levels in the country. Compared to renewable energy sources like solar and wind, natural gas is much cheaper, which may benefit a country like India.
Within 2030, petrol will be doped with as much as 20% of ethanol extracted from sugarcane and other agro products. [Companies such as EID Parry, Uttam Sugar Mills, and Balrampur Chini Mills could benefit from this]. On the other hand, the construction of the world's biggest hybrid renewable plant (that combines wind and solar power) has started in Gujarat. The manufacturing of biofuels and electric mobility will also be given greater importance. All these projects would help our country to become self-sufficient in meeting energy needs. India will also be able to significantly cut down its carbon emissions. Let us look forward to seeing how India implements this huge task.
Post your comment
No comments to display