Govt Plans to Sell IRFC Shares - Top Indian Market Updates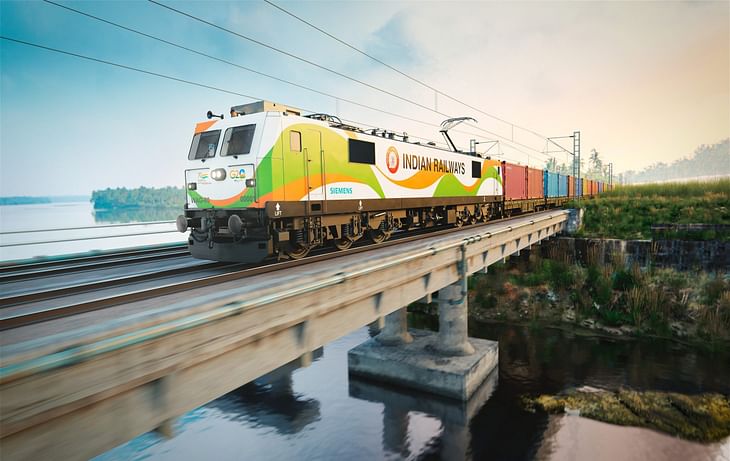 Here are some of the major updates that could move the markets tomorrow:
Govt plans to sell IRFC shares through offer for sale
The government is planning to sell a part of its holding in state-owned Indian Railway Finance Corp (IRFC) through an offer for sale (OFS) in the current financial year (FY24). The govt currently holds an 86.36% stake in the financing arm of the Indian Railways. To make the central public sector enterprise compliant with SEBI's minimum public shareholding (MPS) norm, the government has to dilute its 11.36% stake in IRFC.
Read more here.
Petrol, diesel sales fall in Aug as rains hit demand
According to preliminary data from state-owned oil firms, India's petrol and diesel consumption fell in the first half of August compared to the previous month and a year ago as monsoon rains hit mobility and slowed industrial activity. Consumption of diesel fell 5.7% YoY to 2.67 million tonnes from August 1 to 15. Petrol sales fell 8% YoY to 1.19 million tonnes during the same period.
Read more here.
Coal India capex spending grows 8.5% to Rs 4,700 cr in Q1
Coal India Ltd's capital expenditure (capex) rose 8.5% YoY during April-July (Q1) to ₹4,700 crore as it continued to invest heavily in evacuation infrastructure, land, and mining machinery. The capex spend during the first four months of FY24 was almost 100% of the target of ₹4,754 crore and 28.3% of the annual target of ₹16,600 crore.
Read more here.
Lupin gets USFDA approval for Bromfenac Ophthalmic Solution
Lupin has received approval from the US Food & Drug Administration (USFDA) to market its generic Bromfenac Ophthalmic Solution. The drug is used to treat post-operative inflammation in patients who have undergone cataract surgery. The product will be manufactured at Lupin's Pithampur facility in Madhya Pradesh
Read more here.
Amara Raja to expand into 2-wheeler market to power growth
Amara Raja Batteries plans to expand into the two-wheeler electric vehicle (EV) market through chargers and batteries as part of an expansion to triple its lithium-ion business this financial year. The company is also banking on its upcoming lithium cell and battery pack manufacturing units to increase production by Q1 FY25.
Read more here.
Cabinet approves 7 projects for Indian railways
The Union Cabinet has approved seven multi-tracking projects targeted at Indian Railways with an outlay of ₹32,500 crore. The said projects will add 2,339 kilometres to the existing network of Indian Railways. They will cover 35 districts across Andhra Pradesh, Bihar, Gujarat, Jharkhand, Maharashtra, Odisha, Telangana, Uttar Pradesh and West Bengal.
Read more here.
Telecom services industry revenue growth may slow to 7-9% in FY24: ICRA
Ratings agency ICRA said the telecom services industry is expected to report moderate revenue growth of around 7-9% in FY24 due to muted average revenue per user (ARPU) expansion in the absence of tariff hikes. The capital expenditure levels of telecom firms are expected to remain elevated as they expand 5G coverage. This would keep the debt levels of the industry high at around ₹6.1-6.2 lakh crore as of March 2024.
Read more here.
Nazara Technologies invests ₹4.15 crore in Snax Games
Nazara Technologies Ltd has invested approx ₹4.15 crore (via its wholly owned Singapore subsidiary Nazara PTE Ltd) in Israel-based game developer Snax Games Ltd. The company entered into a publishing agreement with Snax Games through which it has acquired the exclusive rights to publish the games in the Indian subcontinent and the Middle-East region on a revenue-sharing basis for five years.
Read more here.
GQG picks up 8.1% stake in Adani Power
US-based investment firm GQG Partners has invested $1.1 billion (~₹9,150 crore) in Adani Power for an 8.1% stake. GQG Partners bought 31 crore shares of Adani Power in the largest ever secondary market equity deal, and promoter Adani family sold the stake for over ₹9,000 crore. With this investment, GQG Partners has bought ₹34,000 crore ($4.2 billion) in Adani group companies since March this year.
Read more here.
Post your comment
No comments to display