Govt Plans to Auction 22 Mineral Blocks in Nov, Dec - Top Indian Market Updates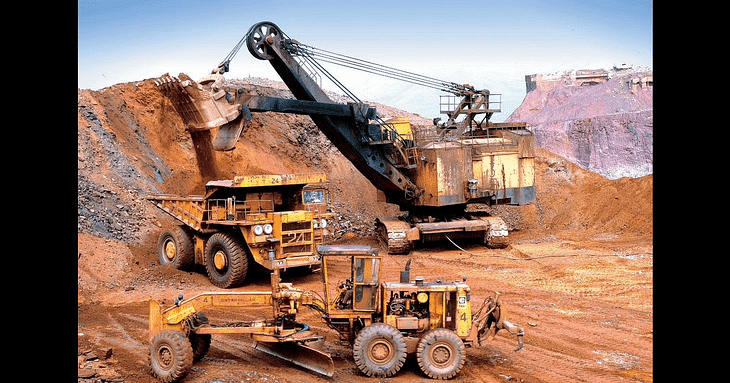 Here are some of the major updates that could move the markets tomorrow:
Government plans to auction 22 mineral blocks in next two months
The Central Government plans to auction 22 mineral blocks in Maharashtra, Uttar Pradesh, and Goa in November and December. The mines to be auctioned include six iron ore blocks, three blocks each of limestone and gold, two blocks of bauxite, and one block each of copper, phosphorite & glauconite. So far, more than 180 mineral blocks have been put on sale since the system of auctioning of mineral blocks began in 2015-16.
Read more here.
D-Mart's revenue jumps 35% YoY to ₹10,385 crore in Q2
Avenue Supermarts Ltd (ASL) reported a 35.75% YoY increase in standalone revenue from operations to ₹10,384.66 crore during the quarter ended Sept (Q2 FY23). ​​ASL owns and operates D-Mart stores across India. It had a total of 302 stores at the end of Sept. Promoted by Radhakishan Damani and his family, DMart retails basic home and personal products across various states.
Read more here.
DLF sells 292 luxury homes in new project at Gurugram for over ₹1,800 crore
DLF Limited has sold all 292 luxury homes in Gurugram for over ₹1,800 crore within a few days of the launch of the project. This signals strong demand despite the rise in interest rates on home loans and property prices. On September 26, DLF launched its project called 'The Grove' located at DLF Phase-5 in Gurugram, Haryana.
Read more here.
HFCL to invest ₹450 crore to make telecom products
HFCL has committed to invest ₹450 crore in the design-linked incentive (DLI) scheme of the Department of Telecommunications (DoT) to manufacture telecom products such as routers, antennas, and 5G radio equipment. The company has migrated to the DLI scheme as it is designing and manufacturing the products locally. The investment will support various stages of development and deployment of a futuristic range of technology products and solutions.
Read more here.
RBI plans to extensively use AI, ML to improve regulatory supervision
The Reserve Bank of India (RBI) is planning to extensively use advanced analytics, artificial intelligence (AI), and machine learning (ML) to analyse its massive database and improve regulatory supervision of banks and NBFCs. The central bank has floated an expression of interest (EoI) for engaging consultants in the use of Advanced Analytics, AI, and ML for generating supervisory inputs.
Read more here.
OPEC+ agrees on deep cuts to oil production
OPEC+ agreed on its deepest cuts to oil production since 2020 (during the initial stages of the Covid-19 pandemic) at a meeting in Vienna today. It will cut its collective output limit by 2 million barrels a day. OPEC+ is curbing supply in an already tight market despite pressure from the United States and others to pump more. 
The cut could prompt a recovery in oil prices that have dropped from $120 to about $90 three months ago on fears of a global economic recession, rising U.S. interest rates, and a stronger dollar. To learn more about OPEC+, click here!
Read more here.
Tracxn Tech IPO priced at ₹75-80 per share
The ₹310-crore initial public offering (IPO) of Bengaluru-based Tracxn Technologies will open for subscription on October 10. The company has fixed the price band for the IPO at ₹75 to ₹80 per share. The issue will close on October 12. Tracxn Technologies provides market intelligence data for private companies. It operates a Software as a Service (SaaS)-based platform.
Read more here.
Post your comment
No comments to display