Govt May Delist MTNL to Merge With BSNL - Top Indian Market Updates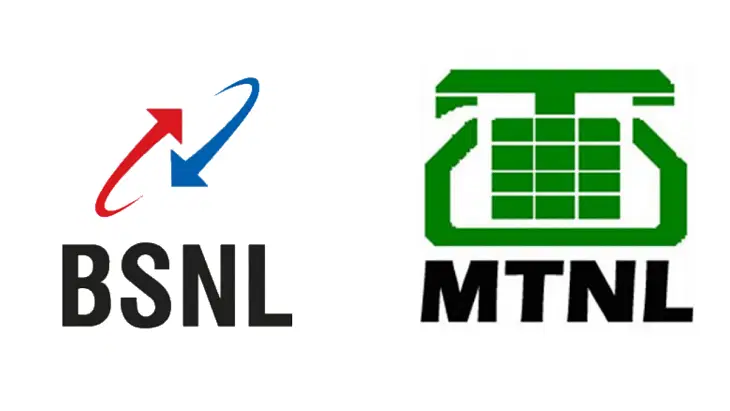 Here are some of the major updates that could move the markets tomorrow:
Government may delist MTNL to merge with BSNL
The Central government is looking into the process of delisting state-run telecom carrier Mahanagar Telephone Nigam Ltd (MTNL) ahead of the merger with another state telecom firm Bharat Sanchar Nigam Ltd (BSNL). The merger for both ailing telecom units has been delayed for more than a decade now with the department exploring synergies between the two entities.
Read more here.
Maruti Suzuki partners with SMAS Auto to enhance its vehicles subscription program
Maruti Suzuki India Ltd has partnered with SMAS Auto Leasing India Pvt Ltd to enhance its vehicle subscription program. SMAS is the fifth partner to offer a range of the company's vehicles on white plate subscription, wherein the vehicle is registered under the user's name and pledged to the subscription partner. Maruti Suzuki Subscribe with SMAS is now available across Delhi, Gurugram, Noida, Mumbai, Pune, Bengaluru, Hyderabad, and Chennai.
Read more here.
Vedanta cuts debt by $2 billion in FY23
Vedanta Ltd has reduced net debt by $2 billion (~₹15,500 crore) in the current financial year as it seeks to soothe investor concern over its liquidity and ability to repay upcoming obligations. Meanwhile, Vedanta Resources Ltd. has achieved half of its three-year planned reduction commitment of $4 billion in the first year. It will continue to deleverage from net debt of $7.7 billion in the next two financial years.
Read more here.
Aditya Birla Group in talks with global banks for Vi equity infusion: Report
According to an Economic Times report, Aditya Birla Group has initiated an exercise to raise funds at the promoter level for an equity infusion into Vodafone Idea (Vi) Ltd. They are also in discussions with global banks for raising term debt to subscribe to a preferential allotment of shares. These funds will be used to part-finance the planned ₹5,000-crore equity infusion by the promoters into Vi, following the Indian government's decision to convert dues worth ₹16,133 crore into equity.
Read more here.
HAL signs pact with RPM for cooperation in helicopter emergency medical services
Hindustan Aeronautics Ltd (HAL) and Response Plus Holding PJSC (RPM) will explore new opportunities for cooperation in the areas of emergency medical services, medical evacuation, helicopter emergency medical services (HEMS), and other mutually-beneficial fields in India, the Gulf, and the MENA (Middle East & North Africa) regions. RPM is a leading healthcare provider of emergency medical services & remote healthcare services.
Read more here.
CAMSPay receives RBI authorisation to operate as payment aggregator
Computer Age Management Services Ltd's (CAMS) payment platform, CAMSPay, has received in-principal authorisation from the Reserve Bank of India to operate as a payment aggregator. CAMSPAy has been supporting mutual fund investors, insurance policyholders, and loan borrowers for over a decade in enabling them to move from a paper-based mandate process to offering digital payment solutions.
Read more here.
Vedanta declared preferred bidder for bauxite block in Odisha
Vedanta Ltd has been declared as preferred bidder for a bauxite block in Odisha. Sijimali bauxite block is located in the Rayagada and Kalahandi districts of Odisha. The mine is a strategic fit for Vedanta, given its size, location, and bauxite quality. The block has an estimated reserves of 311 million tonnes of bauxite.
Read more here.
Adani Group's debt servicing ratio at comfortable level
According to a credit note released by Adani Enterprises, the group's total debt is expected to remain stable at ₹2.3 lakh crore for FY23 compared with that in the 12 months to September 2022. This reflects the reduced focus on debt-funded capital expenditure (capex) amid efforts to improve the group's debt profile. The group's debt was ₹1.9 lakh crore in FY22.
Read more here.
Post your comment
No comments to display