Govt Asks Coal India To Import 12 MT of Coal – Top Indian Market Updates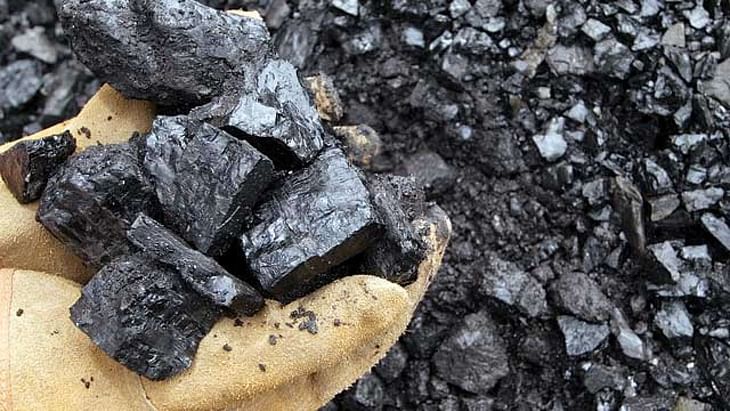 Here are some of the major updates that could move the markets tomorrow:
As Shortage Looms, Govt Asks Coal India To Import 12 MT of Coal
According to reports, the government has asked state-owned Coal India Ltd. (CIL) to be prepared to import 12 million tonnes (MT) of coal for power utilities. This comes in a day after a draft cabinet note was issued for listing of 25% shares of CIL's subsidiary Bharat Coking Coal Ltd. (BCCL).
India is currently facing a shortage of coal and stares at a power shortage. According to an official notification, the government has given an ultimatum till Saturday to state and privately-owned power generation companies to place orders for import of coal, failing which they will be allocated only 70% of their requirement by the government. 
Adani to invest Rs 70,000 crore in Uttar Pradesh
Billionaire Industrialist Gautam Adani said that the Adani Group will invest Rs 70,000 crore in Uttar Pradesh, resulting in the creation of 30,000 jobs in the state. Prime Minister Narendra Modi, who was also present at the Uttar Pradesh Investors Summit 2022, laid the foundation stone for nearly 1,406 projects worth over Rs 80,000 crore.
Read more here.
Tata Projects to build Noida Intl Airport
Tata Projects has won the engineering, procurement, and construction (EPC) contract to build the Noida International Airport in Uttar Pradesh. Yamuna International Airport Private Limited (YIAPL) has chosen Tata Projects over two other bidders for the same project – L&T and Shapoorji Pallonji. Tata Project plans to complete the project within two years. It will deliver an airport terminal with an annual capacity of 1.2 crore passengers.
Read more here.
BSNL seeks spectrum worth Rs 61,000 crore for 5G
According to reports, state-run teleco BSNL has asked TRAI for a spectrum worth Rs 61,000 crore in the premium 700 Mhz frequency range and the medium frequency band for 4G and 5G services. The Department of Telecom (DoT) proposed reserving for BSNL 10 Mhz of paired spectrum.
Read more here.
Aether Industries lists on exchanges at a 20% premium.
Share prices of Aether Industries, which got listed at a 10% premium from the issue price of Rs 642, further rallied 10% throughout the day. It touched a high of Rs 776.75 per share. NOT TO be confused with the EV-maker Ather, Aether Industries is a Gujarat-based company engaged in producing pharmaceutical, agrochemical, material science, coating, high-performance photography, additive, and oil and gas segments of the chemical industry.
MTAR Tech acquires Gee Pee Aerospace for Rs 9 crore, shares rally 5%
MTAR Technologies Limited has acquired a 100% stake in GEE PEE Aerospace & Defence Ltd for Rs 8.20 crore. The amount is payable in cash after the deduction of borrowings and liabilities. Manufactures high precision components for the defence and aerospace sectors. Gee Pee Aerospace manufactures components for companies such as Hindustan Aeronautics Ltd, Bharat Dynamics Ltd, and Bharat Electronics Ltd.
Read more here.
Indian exports up by ~15% to $37.3 billion in May; trade deficit widens to $23.33 billion.
According to the commerce ministry, India's merchandise exports increased by 15.46% to $37.29 billion in May 2022. This is primarily due to a strong performance by sectors such as petroleum products, electronic goods, and chemicals. In the same month, trade deficit widened to $23.33 billion as imports too grew by 56.14% to $60.62 billion.
Read more here.
Post your comment
No comments to display