Good WPI Data, But Market Waiting For CPI Data. HDFCs Stay Strong- Post Market Analysis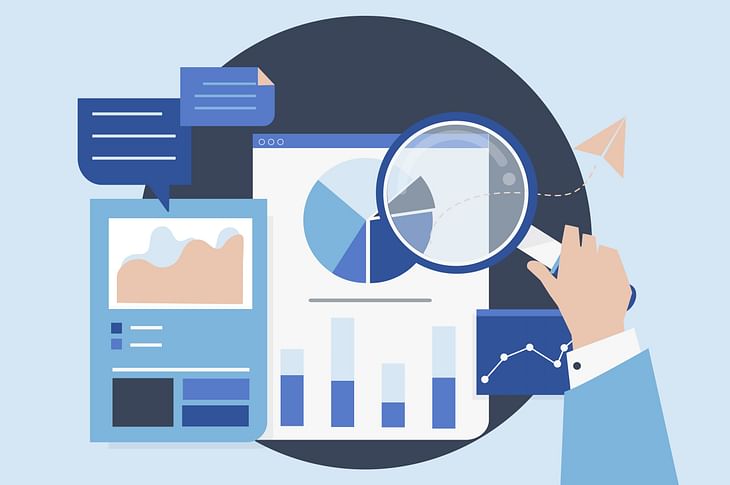 NIFTY opened the day at 18,376 with a gap-up of 26 pts. The 18,400 level acted as a super resistance and Nifty moved down but took multiple supports around the 18,320 level. Nifty traded in a 50- pts range and closed the day at 18,329, down by 20 points or 0.11%.
BANK NIFTY started the day flat at 42,177 and moved down. It tested 42k support many times till 1 PM and from there it made a recovery rally. But  Bank Nifty failed above 42,200 resistance and closed at 42,076, down by 60 points or 0.14%.
Fin Nifty started the day at 19,028 with a gap up of 21 pts. Similar to Bank Nifty it also failed to sustain the recovery rally. Fin Nifty closed the day at 18,970, down by 37 pts or 0.19%.
Nifty FMCG (-1.3%), Nifty Media (-2.4%), Nifty Metal (+1.7%) and Nifty Realty (+1.1%) moved more than 1%.
Major Asian Markets closed mixed. European Markets are also trading flat to green.
Today's Moves
Hindalco (+5.9%) closed as the Nifty 50 Top gainer despite the fall in Q2 profits.
Dr Reddy (-3.8%) closed as the Nifty 50 Top Loser today.
Nifty FMCG continued profit booking from last week. Emami (-2.3%), HUL (-1.8%), ITC (-2.5%), and Nestle (-1.2%) moved down.
Strides Pharma (+8.1%), Grasim (+2.3%), Bharat Forge (-3.1%), Godrej Industries (-1.6%), AIA Engineering (+5.3%) and Jyothy Lab (+1.8%) posted their Q2 results today.
Manappuram Fin (+7.2%) closed in the green despite lower-than-expected Q2 earnings.
LIC (+5.8%) closed in the green after posting multiple YoY jumps in Q2 profits during the weekend.
Markets Ahead
Nifty, Bank Nifty and Fin Nifty closed flat today. Considering the Fin Nifty expiry tomorrow, I will be watching the day-low and day-high of these three indices.
 It looks like the market is waiting for the CPI data today and it will be out at 5:30 PM.
India's Wholesale Price Inflation for October comes at 8.39% vs 10.7% previous. The estimate was 8.6%.
HDFC Bank kept the market away from falling today. Expiry a lot of volatility tomorrow because of the Fin Nifty expiry. Kotak Bank and ICICI Bank should be on tomorrow's watchlist.
Many people are struggling to find capital for their stock market journey. Can your share your experience to help others avoid mistakes?
Post your comment
No comments to display