Global Markets Rally Up! NIFTY at Important Resistance - Pre-Market Analysis Report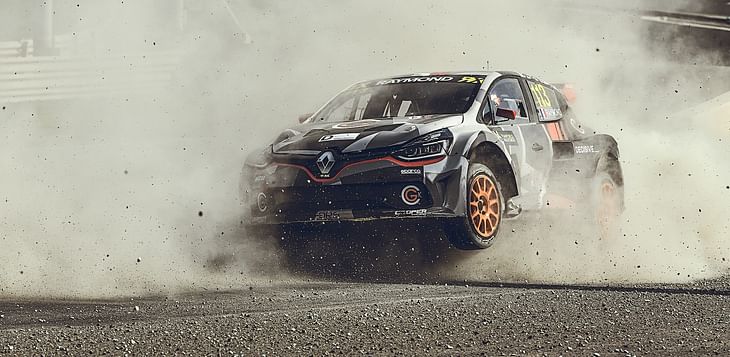 What Happened Yesterday?
NIFTY started the day at 19,120 with a gap-up of 130 points. The index continued the up move to 19,175 levels, took resistance there, gave a sharp fall of more than 110 points to 19,065 levels, and moved back up. Nifty closed at 19,133, up by 144 points or 0.76%.
BANK NIFTY started the day at 43,018 with a big gap-up of 317 points. The index moved up with a lot of strength to the resistance zone of 43,300 levels and fell 500 points. It recovered slowly. BNF closed at 43,017, up by 316 points or 0.74%.
U.S. markets closed in the green(+1.7%). The European markets also closed in the green.
What to Expect Today?
Asian markets are trading in the green.
The U.S. Futures are trading in slight green(+0.13%).
GIFT NIFTY is trading in green at 19,354.
All the factors combined indicate a gap-up opening in the market.
NIFTY has supports at 19,055, 19,000 and 18,930. We can expect resistances at 19,175, 19,230 and 19,310.
BANK NIFTY has supports at 42,810, 42,640 and 42,450. Resistances are at 43,100, 43,260 and 43,390.
Foreign Institutional Investors net-sold shares worth Rs 1,260 crores. Domestic Institutional Investors net-bought worth Rs 1,381 crores.
INDIA VIX fell to 11.07.
The market had an interesting day for the NIFTY expiry. After a gap-up, the market shot up then crashed and recovered.
Although there was good volatility in NIFTY, the moves were crazy in BANK NIFTY.
Coming back to the market levels, BANK NIFTY took resistance at its 200-day EMA yesterday. Both indices still have major levels in front of them to clear.
NIFTY has an important level at 19,230. BANK NIFTY has 43,360. These levels could get broken today with a gap-up and moves.
Reliance is reaching its 200-day EMA level.
HDFC Bank did not show much bullishness after disbursing a loan of Rs 2,000 crore to Vodafone Idea (Vi). Meanwhile, Vi was up 8%. I feel this shouldn't be a problem for the bank, and it will bounce back soon.
Behind global markets' bullishness, there is the U.S. treasury yield falling after the Fed announcement. Dow Jones is reaching a 1-month high.
Auto stocks are also positive with amazing Tata Motors results and auto sales numbers.
Hope you have a good Friday trade today!
We will be entering fresh NIFTY Trades today. You can check out our trades on marketfeed app or our website!
Make sure that you tune in to The Stock Market Show at 7 PM on our YouTube channel. All the best for the day!
Post your comment
No comments to display