Gap-down! US Election, Fed Meeting and More - Pre Market Analysis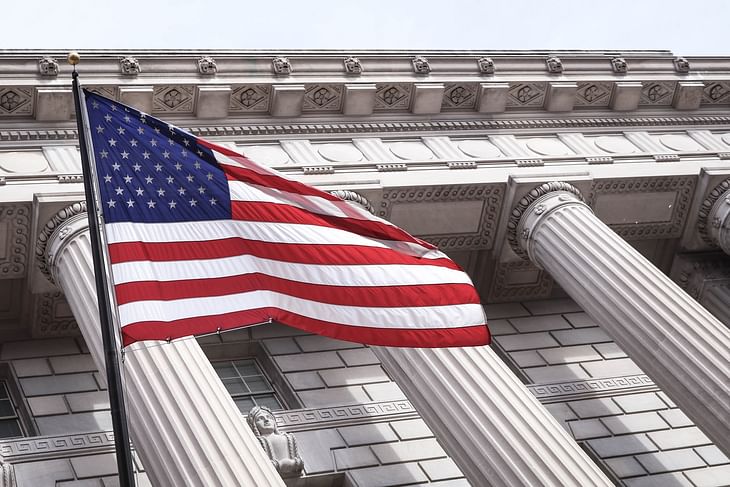 Here are some of the major updates that could move the markets today:
Stocks
Tata Motors reported narrowing of its consolidated net loss to Rs 945 crore for the second quarter ended September, as sales picked up in marquee brand Jaguar Land Rover and across domestic as well as commercial vehicle segments. It had reported a net loss of Rs 4,442 crore in the July-September period of the last fiscal.
Adani Ports and Special Economic Zone said that it has acquired 49.38 per cent stake in Indian Oiltanking Ltd - developer and operator of liquid storage facilities - for Rs 1,050 crore
Lupin said its consolidated net profit stood at Rs 130 crore for the second quarter ended September 30, 2022. The Mumbai-based company had reported a net loss of Rs 2,098 crore in the July-September period of the previous fiscal.
Pidilite Industries reported a decline of 10.06 per cent in consolidated net profit at Rs 337.75 crore for the second quarter of FY23 on account of raw material inflation and high-priced inventory. It had logged a profit of Rs 375.53 crore in the July-September quarter a year ago.
Happiest Minds Technologies announced partnership with Singapore-based ESG solution provider CredQuant for BFSI customers. This collaboration with CredQuant will help BFSI customers in addressing ESG screening, rating models, sustainability reporting, impact reporting and carbon footprint.
What to Expect?
NIFTY opened with a gap-up at 18,296 yesterday. The index had a steady down-trending day with volatile moves towards the end. NIFTY ended the day at 18,157, down by 46 points or 0.25%.
BANK NIFTY opened with a gap-down at 41,940. The sector tried to stay strong even when the general market kept falling. There was a good breakout in the noon but ended in a sell-off. BNF closed at 41,783, up by 97 points or 0.23%.
IT moved down by 0.4%.
The US markets closed deep in the red and the European markets relatively moved down slightly.
The Asian markets are trading lower.
The U.S. Futures and the European futures are trading flat.
SGX NIFTY is trading at 18,105 indicating a gap-down opening.
NIFTY has supports at 18,110, 18,060 and 18,000. We can expect resistances at 18,210, 18,255, 18,300 and 18,350.
BANK NIFTY has supports at 41,680, 41,450 and 41,300. Resistances are at 41,850, 41,900 and 42,000
FINNIFTY has supports at 18,580, 18,530 and 18,430. Resistances are at 18,740, 18,800, 18,920 and 19,000.
NIFTY has the highest call OI build-up at 18,300. The highest put OI build-up is at 18,000.
BANK NIFTY has the highest call OI build-up at 42,000 and the largest put OI build-up is at 41,500.
Foreign Institutional Investors net-bought shares worth Rs 400 crores. Domestic Institutional Investors net-sold shares worth 1,000 crores.
INDIA VIX increased by 2% to 15.9.
It was the US mid-term election results that led to the fall in the US markets. The results are almost out and the Republicans are inching closer to a victory, though a moderate one than expectations. We wil know the real reaction tonight only.
US Inflation data will be out today. We can expect the figure around 8%. Remember that the September inflation was 8.2%.
BANK NIFTY had a record close yesterday. Let us see if the momentum can persist. Note that there was last-hour selling. Will the gap-down be bought into is the question.
The day-candle is an engulfing one. However, 18,160 was protected. This was the swing low. BNF candle is not that bad even though it is a red candle.
HDFC Bank and Reliance are above the levels of 1500 and 2600 but there are immediate resistances just above the spot. 1529 can be watched in HDFC Bank and 2610 in Reliance.
We are seeing last-hour moves nowadays in big ways. Keep this in mind when you are exiting or entering positions.
I will be closely watching 18,000 on the downside and 18,160 on the upside.
Follow us on the marketfeed app's Signal section to get real-time updates from the market. All the best for the day!
Post your comment
No comments to display