Gap-Down Opening. How Far Will War Affect? - Pre-Market Analysis Report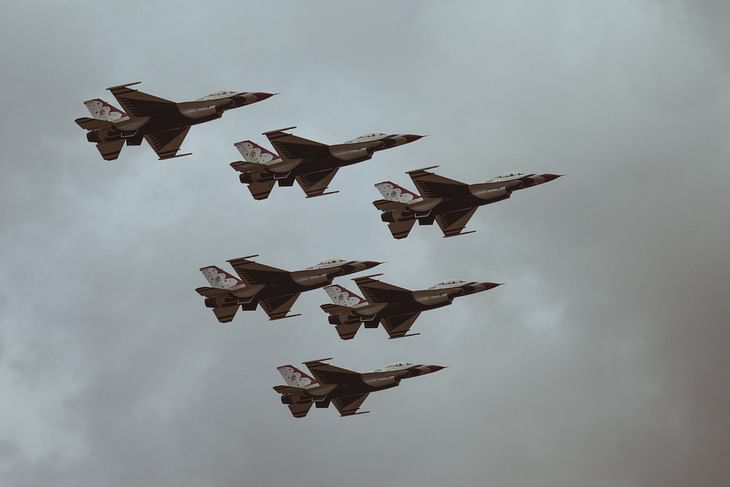 What Happened Yesterday?
Last week, NIFTY started at 19,622 on Tuesday with a gap-down. There was a big dip on Wednesday, where the index touched its lowest since September 1st. Thursday and Friday were bullish and NIFTY closed at 19,653, up by +0.08% or up by 15 points in the week.
BANK NIFTY started the week at 44,561 and was generally weaker. Including Wednesday's fall, 3 out of 4 day candles were in the red. Friday saw recovery and BANK NIFTY closed at 44,360, down by 0.42% or 189 points from last Friday.
U.S. markets closed in green on Friday. The European markets closed in green.
What to Expect Today?
Asian markets are mostly on holiday, others are trading mixed.
The U.S. Futures are trading in red(-0.5%).
GIFT NIFTY is trading in red at 19,640(-0.64%).
All the factors combined indicate a gap-down opening in the market.
NIFTY has supports at 19,490, 19,440 and 19,360. We can expect resistances at 19,580, 19,605 and 19,640.
BANK NIFTY has supports at 44,120, 43,960 and 43,840. Resistances are at 44,280, 44,400 and 44,520.
NIFTY has the highest call OI build-up at 20,000. The highest put OI buildup is at 19,600. PCR is neutral at 0.99.
BANK NIFTY has the highest call OI build-up at 44,500. The highest put OI buildup is at 44,300. PCR is bearish at 0.88.
Foreign Institutional Investors net-sold shares worth Rs -783 crores. Domestic Institutional Investors net-bought worth Rs 90 crores.
INDIA VIX is down to 10.30.
The war between Israel and Palestinian militants adds geopolitical risk to a market recovering from a recent fall.
This is definitely the headline topic for today as Dow Jones trades 0.5% in the red. The same gap-down is expected in NIFTY.
The RBI Monetary policy went according to expectations last week as there was no interest change. Hence there was good put selling in the market.
Now, the thing to be seen is, how weak NIFTY will be. Technically speaking, the direct impact on our economy in this war is much lower than the Russia-Ukraine war.
The hope was initially for a positive week following last Friday. Let's see how the important supports are being respected today.
The hope is that since the impact on India is low, a knee-jerk reaction fall will be followed by a good recovery today and tomorrow.
Follow along with Smart Money (NIFTY) and Piggy Bank (BANK NIFTY) trades for the week. You can check out the marketfeed app or our website for trades!
Make sure that you tune in to The Stock Market Show at 7 PM on our YouTube channel. All the best for the day!
Post your comment
No comments to display