Gap-down Near Resistance Zone - Pre Market Analysis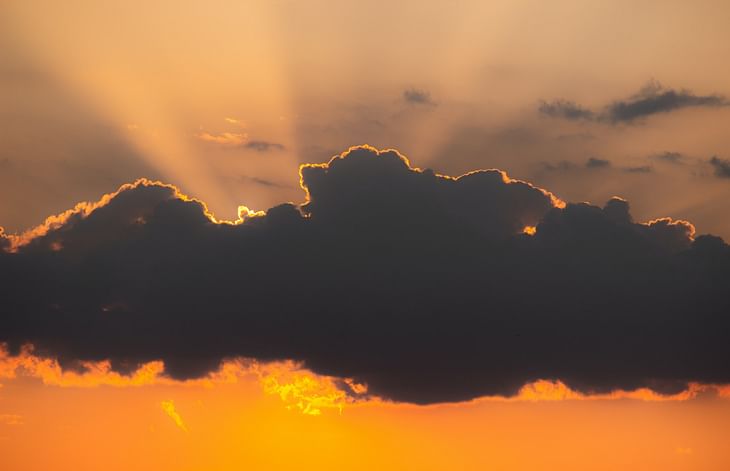 Here are some of the major updates that could move the markets today:
Stocks
Bajaj Finance reported a strong 20% year-on-year growth in new loan bookings in the quarter ended March, with the figure touching a record high in FY23.
JP Morgan placed Indian IT services provider HCL Technologies Ltd on "negative catalyst watch" ahead of the earnings season, citing the highest near-term risks for the company.
NBCC has received an order from the department of border management under the ministry of home affairs worth Rs 448 crore.
South Indian Bank has reported 17% growth in its advances at Rs 72,107 crore, while deposits rose by a marginal 3% to Rs 91,652 crore.
Shares of Vedanta will be in focus as the company released its fourth quarter business update. The alumina production at Lanjigarh refinery was down 7% quarter-on-quarter at 411 kt due to planned calciner shutdown.
What to Expect Today?
NIFTY opened with a gap-up at 17,428 and had a quick down-move on Monday. The index consolidated with a bearish bias in the first half and with a bullish bias in the second half. NIFTY had an up-move in the last hour and climbed to close at 17,398, up by 38 points or 0.22%.
BANK NIFTY opened almost flat at 40,720 and slowly moved up. The index had a range of nearly 300 points. BNF closed at 40,813, up by 204 points or 0.5%.
IT closed 0.23% lower.
The US markets closed lower and the European markets closed mixed with bearish bias.
The Asian markets are trading flat to red. The Chinese Markets remained shut on account of festival and Nikkei is trading 1.3% lower.
The U.S. Futures and European futures are trading flat.
SGX NIFTY is trading at 17,520 indicating a gap-down opening.
NIFTY has supports at 17,310, 17,245, 17,200 and 17,160. We can expect resistances at 17,425, 17,455 and 17,590.
BANK NIFTY has supports at 40,680, 40,450, 40,180 and 40,000. Resistances are at 40,850, 41,000 and 41,200.
NIFTY has the highest call OI build-up at 17,700. The highest put OI build-up is at 17,000.
BANK NIFTY has the highest call OI build-up at 41,000. The highest put OI build-up also is at 40,500.
INDIA VIX is at 12.6.
Foreign Institutional Investors net-bought shares worth Rs 300 crores. Domestic Institutional Investors net-sold shares worth 300 crores.
The day-candle has a longer lower shadow though it has ended in the red. The gap-up helped the index close higher. The index is very near the resistance zone of 17,425-17,455. Gap-filling can begin once we get a close above the resistance.
If you look at the financial sector, BNF has a green candle formed. It is on the way to fill the gap.
Analysts said that Indian IT sector performance in the last quarter was muted.
Looking into the global cues, JP Morgan CEO said that the banking crisis is not over and we may see a recession phase like 2008.
Germany Manufacturing PMI came out at 44.7 and is better than the estimates. British Manufacturing PMI came in line with expectations at 47.9. The US Manufacturing PMI came out at 46.3, lower than the previous month.
We lack proper cues from the Asian markets as the Chinese markets and Hang Seng are off today on account of festival. However, we can track Nikkei.
Quarterly Settlement of your trading account will take place this week. As Friday is a holiday on account of Good Friday, it will be done on Thursday.
I will watch 17,310 on the downside in NIFTY. 17,425 can be watched on the upside.
Follow us on the marketfeed app's Signal section to get real-time updates from the market. All the best for the day!
Post your comment
No comments to display