GAIL Looks to Buy 26% Stake in US LNG Export Plant - Top Indian Market Updates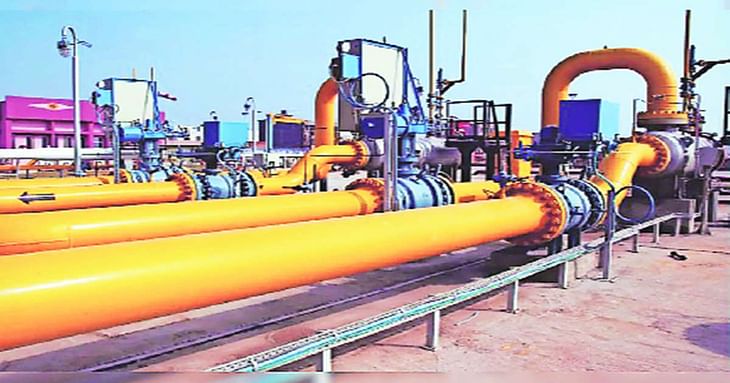 Here are some of the major updates that could move the markets on Monday:
GAIL looks to buy 26% stake in a US LNG export plant
State-owned GAIL (India) Ltd has released an Expression of Interest (EoI) to acquire up to 26% in a US-based LNG plant or a proposed facility that will be commissioned by 2027 amid a rising fuel demand. The company is also focused on sourcing 1 million tonnes of LNG a year from the same facility for 15 years starting 2026. GAIL already has two long-term contracts for supply from LNG export plants.
Read more here.
IndiGo looking to start flights to many international destinations: CEO
IndiGo is looking to start flights to Nairobi, Jakarta, and some central Asian destinations as the carrier focuses on internationalisation, said Chief Executive Officer (CEO) Pieter Elbers. He asserted that there is a lot of growth ahead in the Indian market that "justifies multiple airlines". IndiGo, which has more than 300 planes in its fleet, currently operates to 76 domestic and 26 international destinations.
Read more here.
Glenmark Pharma receives 2nd tentative approval from USFDA for generic diabetes tablets
Glenmark Pharmaceuticals Ltd's US subsidiary has received the second tentative approval from the US Food & Drug Administration (USFDA) for Saxagliptin tablets. The drug is used to control blood sugar levels and treat type 2 diabetes mellitus. The USFDA issues a tentative approval letter to an applicant before the final approval of the generic drug product until all patent or exclusivity issues are resolved.
Read more here.
Lupin receives USFDA's establishment inspection report for its Nagpur facility
Pharmaceuticals firm Lupin Ltd has received the establishment inspection report from the US Food & Drug Administration (USFDA) for its new injectable facility located in Nagpur. The establishment inspection report (EIR) was issued after the last inspection of the facility conducted from October 17-29, 2022.
Read more here.
Coromandel International develops nanotechnology-based fertilizer
Agriculture solutions provider Coromandel International Ltd has developed a nanotechnology-based fertilizer (Nano DAP) from its research & development centre at the Indian Institute of Technology, Bombay. The company has been conducting extensive field studies on product efficacy, biosafety, and toxicity for the launch of Nano DAP in different agro-climatic zones with various agricultural universities.
Read more here.
BEML signs multiple MoUs during Aero India 2023
BEML has signed a Memorandum of Understanding (MoU) with Bharat Electronics Ltd for joint development and production of missile modules, airframes, and other mechanical systems for some upcoming missile programs. The company has also entered into an MoU with the Indian Navy for the development of customised storage and handling system for various types of ammunition.
Read more here.
SC refuses to accept Centre's suggestion in sealed cover in Adani-Hindenburg issue
The Supreme Court said it will not accept the sealed-cover suggestion by the Centre to form an expert committee to examine the report by American short-seller Hindenburg Research against the Adani Group of companies and its impact on the markets. A bench headed by Chief Justice of India D Y Chandrachud said, "we will select the experts and maintain full transparency".
Read more here.
PVR opens 8-screen multiplex in Indore
PVR announced the opening of an eight-screen multiplex at Phoenix Citadel Mall in Indore, Madhya Pradesh. The company now operates 299 screens in 70 properties across 25 cities in central India. Meanwhile, today (Feb 17) is the record date in the merger process whereby the shareholders of Inox Leisure will receive three shares of PVR for every ten shares of Inox Leisure.
Read more here.
Max Estates to develop 2.4 million square feet of residential space in Gurugram
Max Ventures & Industries Ltd's (MaxVIL) real-estate arm has entered the residential real estate market in Gurugram through a joint development agreement. The plot has a development potential of 2.4 million square feet and a gross development value of over ₹3,200 crore. The land parcel measures 11.8 acres and is located in Sector 36A, Gurugram.
Read more here.
Post your comment
No comments to display