Future Enterprises Faces 2nd Plea to Initiate Insolvency - Top Indian Market Updates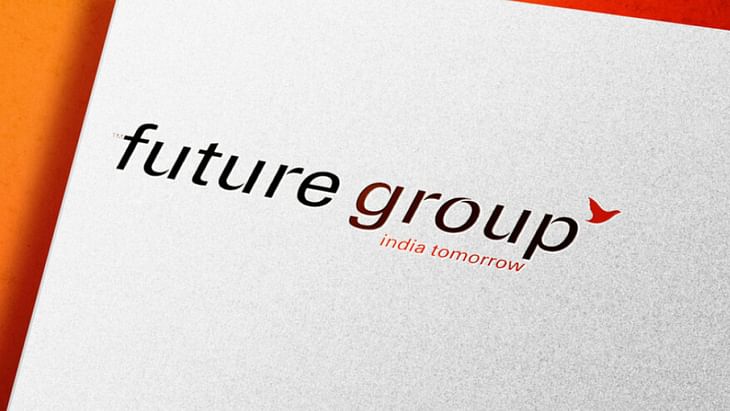 Here are some of the major updates that could move the markets tomorrow:
Future Enterprises faces second plea to initiate insolvency
Debt-ridden Future Enterprises is facing a second insolvency plea filed by an operational creditor before National Company Law Tribunal (NCLT). The latest petition was filed by Retail Detailz India, claiming a default of ₹4.02 crore before the Mumbai bench of the NCLT. Last week, Foresight Innovations (another operational creditor) filed an application under Section 9 of the Insolvency and Bankruptcy Code (IBC) 2016 for an alleged default amount of ₹1.58 crore.
Read more here.
Maruti Suzuki recalls 166 Dzire Tour S due to defective airbag unit
Maruti Suzuki India Ltd (MSIL) will issue a recall of its Dzire Tour S due to faulty airbag control unit. This recall will affect 166 units of the Maruti Suzuki Dzire Tour S manufactured between August 6th, 2022 - August 16th, 2022. The Dzire Tour S is the commercial version of the Dzire from MSIL and is retailed through its commercial division.
Read more here.
Omaxe to invest ₹2,100 crore to build sports facility at Dwarka
Real estate developer Omaxe Ltd has acquired 50.40 acres of land from Delhi Development Authority (DDA) at Dwarka to develop an indoor and outdoor sports facility with a total investment of ₹2,100 crore. A cricket-cum-football stadium and a commercial centre are also being planned in this area. The retail portion would offer spaces for shopping, dining, and sports-related activities.
Read more here.
Lupin gets USFDA approval for Formoterol Fumarate Inhalation Solution
Lupin Ltd has received approval from the U.S. Food & Drug Administration (USFDA) for its Abbreviated New Drug Application (ANDA)— Formoterol Fumarate Inhalation Solution. The drug is used to control the symptoms of chronic obstructive pulmonary disease (COPD) in adults. As per IQVIA MAT June 2022 data, the solution had annual sales of $282 million in the US.
Read more here.
Adani Green's 2,021% debt-equity ratio is second-worst in Asia: Bloomberg
Adani Green Energy Ltd (AGEL) has seen its debt-to-equity ratio surge to the second-highest in Asia. As per data compiled by Bloomberg, AGEL's debt-to-equity ratio of 2,021% is only behind 2,452% of China's Datang Huayin Electric Power Co. among 892 listed companies in Asia. AGEL is the most leveraged of the companies in the Adani Group by this metric as it takes on debt to fund a $70 billion pivot toward renewable energy.
Read more here.
Info Edge to invest ₹7.5 crore in Happily Unmarried Marketing
Info Edge (India) Ltd has announced plans to invest ₹7.5 crore in Happily Unmarried Marketing through its wholly-owned subsidiary. Happily Unmarried is engaged in the business of personal care under the brands 'Ustraa' and 'HU Girls.' Post this investment, Info Edge's aggregate shareholding in Happily Married would be 30.57% on a fully converted and diluted basis.
Read more here.
TVS Motor to acquire 48% stake in two-wheeler startup DriveX
TVS Motor Company Ltd will acquire a 48% stake in racing driver Narain Karthikeyan's pre-owned two-wheeler startup 'DriveX' for ₹85 crore. The company will acquire a 48.27% stake in NKars Mobility Millennial Solutions Pvt. Ltd (NMMSPL), which operates under the brand 'DriveX', through primary and secondary investments. DriveX sells, trades, and distributes pre-owned two-wheeler motorcycles and scooters.
Read more here.
Parag Milk Foods raises ₹131 crore via preferential allotment
Parag Milk Foods Ltd has raised a total of ₹131 crore through preferential allotment from marquee investors and promoters. The current proceeds of preferential shares and warrants would be utilised to fund the company's long-term capital requirements and to enhance the working capital needs. Parag Milk Foods sells milk and milk products under the brand name "Pride of Cows."
Read more here.
Tata Power to raise $320M in sustainability-linked loans
As per an Economic Times report, Tata Power will raise $320 million via sustainability-linked loans from foreign lenders led by Bank of America. A borrower of sustainability-linked loans can generally avail money up to 25 basis points (or 0.25 percentage points) cheaper than normal loans. The company plans to use the proceeds to refinance and expand in power generation plants.
Read more here.
ONGC rebids KG gas, seeks $15 price
Oil & Natural Gas Corporation (ONGC) has relaunched a tender to sell gas from its KG fields at a higher price of $15 per metric million British thermal units (mmBtu) as it looks to capitalise on a global surge in energy prices. The company sought bids for the sale of 0.75 million standard cubic meters per day of gas for one year from the KG-D5 fields in the Bay of Bengal.
Read more here.
Post your comment
No comments to display