Further Long Unwinding Or Recovery? Pre Market Analysis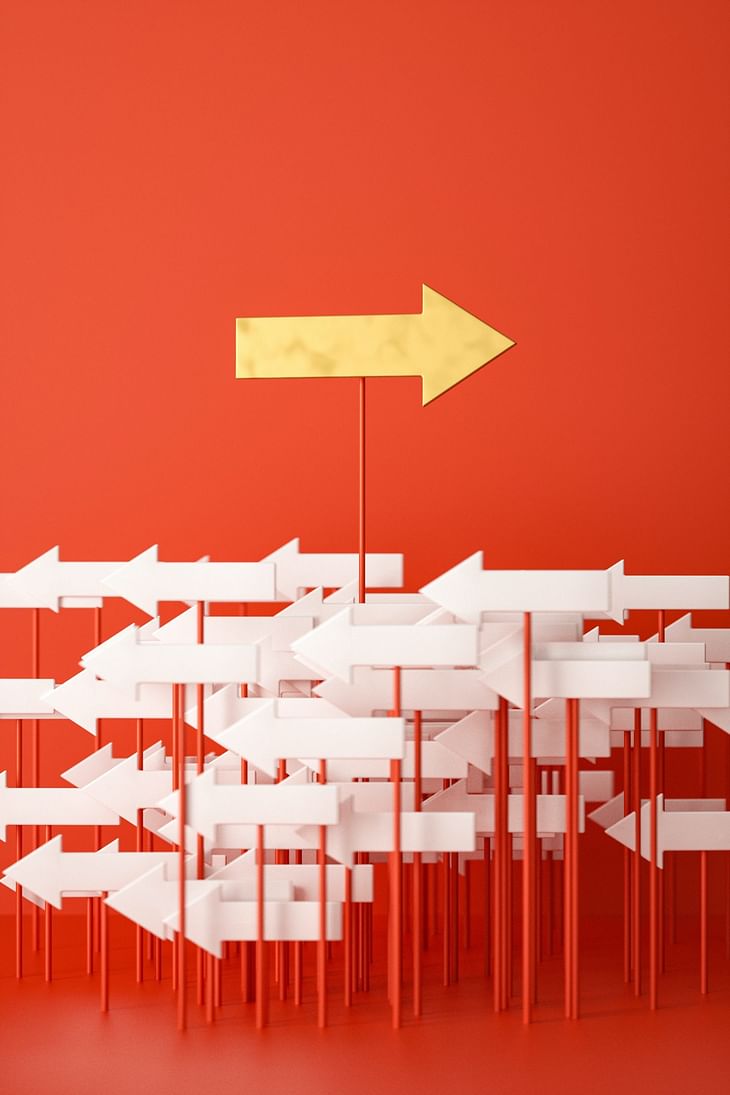 Here are some of the major updates that could move the markets today:
Stocks
BPCL is planning to raise up to Rs 1,500 crore during the current financial year 2022-23 through private placement of unsecured non-convertible debentures subject to market conditions.
HDFC Bank is planning its 1st USD-denominated bond sale in 1.5 years. The bank is planning benchmark-sized senior unsecured note sale, ET Now reported.
BEML has signed a MoU with Delhi Metro Rail Corporation (DMRC) led SPV, who have been shortlisted for constructing the Bahrain Metro Rail Project Phase-1.
State-owned hydro power giant NHPC raised Rs 996 crore through the issuance of non-convertible bonds on private placement basis.
Adani Ports & SEZ paid Rs 1,500 crore loan and promised to repay more as the embattled conglomerate mapped a comeback strategy after a sellout triggered by a damning report by US-based Hindenburg Research.
What to Expect Today?
NIFTY opened flat at 17,966 and tried to break 18K. There was a strong rejection and the index had a down-trending day. The index closed at 17,845, down by 100 points or 0.56%.
BANK NIFTY opened flat at 41,176, faced rejection near 41,300 and fell. 40,900 also was broken and the index closed at 40,702, down by 430 points or 1.05%.
FIN NIFTY opened flat at 18,439. The resistance at 18,500 pushed the index down and there was a major fall. The index closed at 18,253, down by 182 points or 0.98%.
IT moved up by 0.5%.
The US markets remained shut yesterday on account of Washington's birthday. The  European markets  also closed in the red.
The Asian markets are trading mixed with NIKKEI trading flat.
The U.S. Futures and European futures are trading mixed.
SGX NIFTY is trading at 17,870 indicating a flat opening.
NIFTY has supports at 17,800, 17,745 and 17,600. We can expect resistances at 17,865, 17,900 and 17,970.
BANK NIFTY has supports at 40,700, 40,600 and 40,300. Resistances are at 40,900, 41,000 and 41,300.
FIN NIFTY has supports at 18,210, 18,175, 18,075 and 18,020. We can expect resistances at 18,280, 18,340 and 18,500.
NIFTY has the highest call OI build-up at 18,000. The highest put OI build-up is at 17,500.
BANK NIFTY has the highest call OI build-up at 41,500. The highest put OI build-up is at 40,000.
FINNIFTY has the highest call OI build-up at 18,500. The highest put OI build-up is at 18,250.
INDIA VIX is at 13.4.
Foreign Institutional Investors net-sold shares worth Rs 160 crores. Domestic Institutional Investors also net-bought shares worth 85 crores.
The FII DII data was a bit surprising to me as the FIIs did not become major sellers yesterday. Still, the markets fell. Would it be retailers squaring off their long position? Is the market waiting for the last bull to shake out in order to rally?
If you look at the futures of Bank Nifty, you will be able to see that there is high premium. So, there are chances that long unwinding will happen if there is a fall, propelling the down-move. The premium will make it difficult for a major recovery.
It is FIN NIFTY expiry today. You can see that 18,245 was the level of bounce if you look at the hourly chart for 7th February. The index is exactly there. Let us see if there can be a bounce.
India's GDP data will be out today. There are other data coming out from the west: US Manufacturing and Services PMI and UK Manufacturing PMI.
NIFTY closing below 17,900 is not a good sign for the bulls. A quick recovery will be appreciated. Or else, another quick dip and a quicker recovery is something we can expect to happen to take the bulls' side.
I will watch 17,745 on the downside in NIFTY. 18,000 can be watched on the upside.
Follow us on the marketfeed app's Signal section to get real-time updates from the market. All the best for the day!
Post your comment
No comments to display