FTSE to Replace HDFC with HDFC Bank Post Merger - Top Indian Market Updates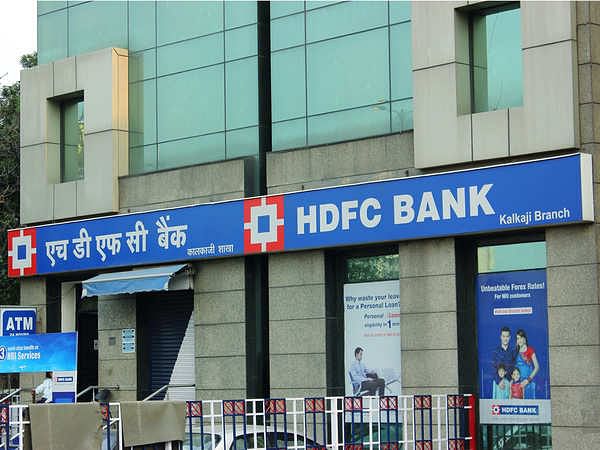 Here are some of the major updates that could move the markets on Monday:
FTSE to replace HDFC with HDFC Bank post merger
According to a report by Nuvama Alternative & Quantitative Research, FTSE Global Equity indices is expected to replace HDFC Ltd with HDFC Bank. HDFC Ltd is part of the FTSE indices, while HDFC Bank is not a member. FTSE will continue with the current free float shares of HDFC Ltd in the indexes and rename the constituent with HDFC Bank's name. This will result in no weight changes in the indexes. The move could lead to a potential inflow of around $1.3 billion.
Read more here.
RIL & BP commence production from third deepwater field in India's KG D6 block
Reliance Industries Limited (RIL) and British Petroleum (BP Plc) have commenced gas and condensate production from the MJ field followed by testing and commissioning activities. RIL is the operator of the KG D6 block with a 66.67% participating interest, and BP holds a 33.33% participating interest. The start of gas and condensate production from the MJ field follows the start-up of the R-Cluster field in December 2020 and Satellite Cluster in April 2021.
Read more here.
Bharat Electronics receives defence and non-defence orders worth Rs 2,191 crore
Bharat Electronics Ltd (BEL) has received new defence and non-defence orders worth ₹2,191 crores. The orders are for the supply of Long Range Guidance Kit with Warhead, Airborne V/UHF Jammer, Battlefield Surveillance Radar (Short Range) Upgrade, Missile Guidance Radar & Control Centre, Upgraded Radio Relay (F) with Data Modem Encryption Unit Mk II, Identify Friend or Foe Mk XII A, Anti-Submarine Warfare Shallow Water Craft (ASW SWC) Sonar and Spares.
Read more here.
Jubilant Food pushes deadline to restructure overseas arms to June 2024
Jubilant FoodWorks Ltd is postponing the completion deadline to restructure overseas subsidiaries. The internal restructuring is now likely to be completed by June 2024. The date was set earlier for June 2023. The company stated in a regulatory filing that the move comes due to certain regulatory requirements.
Read more here.
India's April-May fiscal deficit at Rs 2.1 lakh crore
According to the Controller General of Accounts (CGA), the Indian government's fiscal deficit at the end of May stood at 11.8% of the full-year Budget Estimates (BE) for 2023-24. The net tax revenue was ₹2.78 lakh crore (~11.9% of the BE). Its total expenditure was ₹6.25 lakh crore, approximately 13.9% of the estimates presented in the Union Budget for the current fiscal.
Read more here.
Paytm partners with Shriram Finance to boost loan distribution business
Paytm's parent company One 97 Communications Ltd has announced its partnership with the non-banking financial company (NBFC) Shriram Finance. Paytm will offer loan products of Shriram Finance on its platform to further expand its listings. The deal will combine Paytm's large user base and digital loan distribution technology with Shriram Finance's good geographical reach, deep risk understanding, and collections capabilities.
Read more here.
Kalpataru Projects International wins new orders worth Rs 1,008 in India, overseas market
Kalpataru Projects International Ltd. (KPIL) has secured new orders worth ₹1,008 crores. The company and its subsidiaries have received new contracts worth ₹635 crores in the transmission and distribution (T&D) business in its Indian and overseas markets. Additionally, the company has won orders worth ₹373 crores in civil works for its buildings business in India.
Read more here.
Shree Cement's arm begins trial production at clinker grinding unit in West Bengal
Shree Cement's subsidiary Shree Cement East Pvt Ltd has started trial production at its clinker grinding unit in West Bengal. The new unit has a capacity of 3 million tonnes per annum (MTPA). The company's total cement capacity, including its subsidiary, has increased to 49.90 MTPA.
Read more here.
L&T Technology Services partners with Palo Alto Networks for 5G, OT security offerings
L&T Technology Services Ltd has partnered with cybersecurity firm Palo Alto Networks. The partnership aims to provide enterprises with security services and solutions in 5G and Operations Technology (OT) areas. LTTS mentioned that the collaboration offers scalable and real-time security measures for 5G networks. This provides the customers with enhanced visibility and control over their network slices, private networks, and multi-access edge computing.
Read more here.
ABB India awarded electrification and automation contract for ArcelorMittal Nippon Steel
ABB India has won the contract to provide electrification and automation systems for ArcelorMittal Nippon Steel India's advanced steel cold rolling mill (CRM) in Hazira, Gujarat. The contract at the manufacturing plant comes through the project's Original Equipment Manufacturer (OEM), John Cockerill India Limited (JCIL). The Joint Venture (JV) between the companies is setting up the new cold rolling mill as part of its downstream expansion plan.
Read more here.
India's forex reserves fall $2.91 billion to $593.2 billion as of June 23
According to the Reserve Bank of India (RBI), India's forex reserves fell $2.9 billion and stood at $593.2 billion as of June 23. India's foreign currency assets declined by $2.21 billion to $525.4 billion. India's gold reserves fell by $745 million, taking the overall levels to $44.3 billion. Meanwhile, SDRs were up by $85 million to $18.33 billion.
Read more here.
Post your comment
No comments to display