Fortis Healthcare Shares Crash 20% on SC Order - Top Indian Market Updates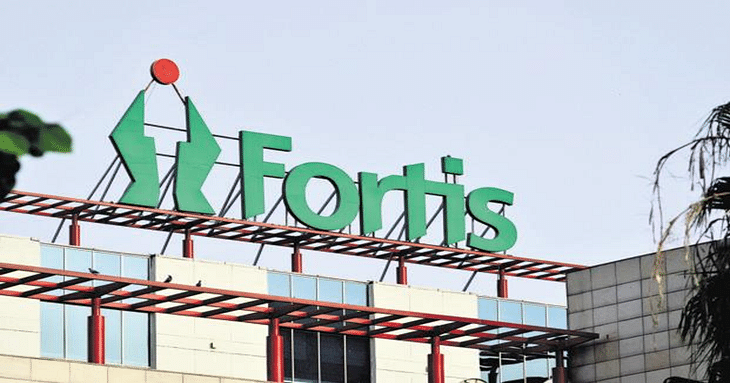 Here are some of the major updates that could move the markets tomorrow:
Fortis Healthcare shares crash 20% as SC extends stay on IHH open offer
Shares of Fortis Healthcare Ltd crashed nearly 20% after the Supreme Court (SC) ordered the continuation of a stay on IHH Healthcare's open offer for the company. The court ordered a forensic audit of the share sale in Fortis Healthcare in 2018 and refused to allow the open offer from Malaysia's IHH Healthcare Bhd to proceed. Malvinder Singh and Shivinder Singh, former promoters of the company, were handed six-month jail terms by the SC for their involvement in the deal.
Read more here.
SpiceJet announces 20% salary hike for pilots: Report
As per an ET Now report, SpiceJet Ltd has announced a 20% salary hike for pilots from October. The airline reportedly received the first tranche of the Emergency Credit Line Guarantee Scheme (ECLGS) payment of around ₹125 crore last week. SpiceJet recently decided to place certain pilots on leave without pay (LWP) for three months as a temporary measure to rationalise costs.
Read more here.
Lux Industries draws up plans to increase turnover of flagship brand
Innerwear major Lux Industries Ltd has drawn up plans to increase the turnover of its flagship brand Lux Cozi from ₹700 crore to ₹1,000 crore by FY25. The company wants to expand its presence in regional markets and engage regional celebrities as brand ambassadors. It has roped in Sourav Ganguly, the former captain of the Indian cricket team, as the brand ambassador for Lux Cozi.
Read more here.
Axis Bank starts digital lending through Account Aggregator Framework
Axis Bank has started lending through its Account Aggregator (AA) Framework. The bank offers personal loans, credit cards, auto loans, and small business loans through the account aggregator journey. It provides instant loans that are completely digital and paperless for existing and new customers.
RBI asks Mahindra Finance to stop loan recovery via external agents
The Reserve Bank of India (RBI) ordered Mahindra & Mahindra Financial Services to immediately stop loan recoveries via external agents till further orders. This comes days after the company's loan recovery agents allegedly crushed a 27-year-old woman in Jharkhand to death under a tractor. The agent was forcibly taking the vehicle away for non-payment of dues.
Read more here.
IndusInd Bank, RBL Bank increase MCLR
IndusInd Bank and RBL Bank have increased their marginal cost of funds-based lending rates (MCLR) effective Thursday. Their decision comes days ahead of RBI's Monetary Policy Committee's (MPC) meeting on the repo rate. IndusInd Bank hiked its MCLR by 5-10 basis points, while RBL Bank hiked the rate by 20 bps. [MCLR is the lowest interest rate that a financial institution can offer on loans.]
Read more here.
ICICI Bank launches 'Festive Bonanza' for its customers
ICICI Bank announced the launch of 'Festive Bonanza', a wide variety of offers for all its customers at the onset of the festive season. Customers can enjoy discounts and cashback up to ₹25,000, which can be availed using the bank's credit cards, debit cards, internet banking, consumer finance, and cardless EMI. The bank has collaborated with leading brands and e-commerce platforms across a wide range of products and services.
Read more here.
Hero MotoCorp hikes prices of scooters, motorcycles
Hero MotoCorp Ltd has increased the prices of its scooters and motorcycles across India with immediate effect. The price hike will be as high as ₹1,000. The company has taken the step to partially offset the impact of cost inflation. The current product portfolio of Hero MotoCorp includes 14 motorcycles ranging from ₹55,450 to ₹1,36,378 and four scooters ranging from ₹66,250 to ₹77,078.
Read more here.
Post your comment
No comments to display