Flat Nifty Expiry After Surprise Gap Up! - Post-Market Analysis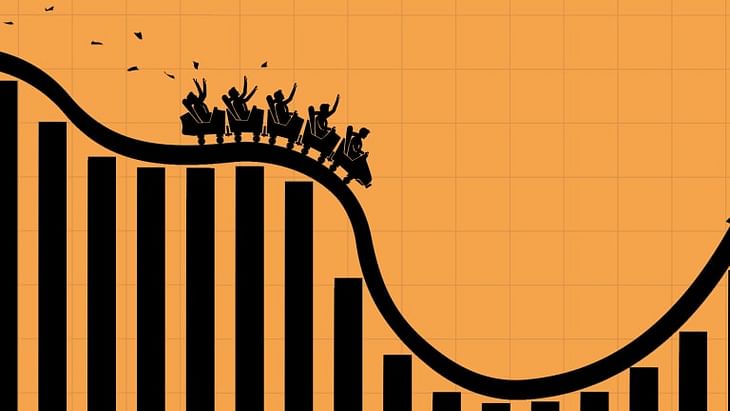 NIFTY started the day at 19,120 with a gap-up of 130 points. The index continued the up move to 19,175 levels, took resistance there, gave a sharp fall of more than 110 points to 19,065 levels, and moved back up. Nifty closed at 19,133, up by 144 points or 0.76%.
BANK NIFTY (BNF) started the day at 43,018 with a big gap-up of 317 points. The index moved up with a lot of strength till the resistance zone of 43,300 levels. Then, it gave a sharp fall of more than 475 points to 43,250 levels, took support, and moved up slowly. BNF closed at 43,017, up by 316 points or 0.74%.
All indices closed in green. Nifty PSU Bank (+1.5%) and Nifty Metal (+1.4%) moved up the most.

Major Asian markets closed mixed (Japan's Nikkei rose 1.1%). European markets are currently trading up to 2.5% in the green.
Today's Moves
Britannia Industries (+2.96%) was NIFTY50's top gainer. The company's Q2 results beat street estimates.
Triveni Turbine (+9.15%) surged after the company reported its highest-ever revenue and EBITDA in Q2 FY24.
Vodafone Idea (+7.42%) moved up after HDFC Bank extended a loan of ₹2,000 crore to help the telco address its pending license fees and fulfil 5G spectrum payment commitments.
Hero MotoCorp (-1.3%) was NIFTY50's top loser. Profit booking kicked in after the two-wheeler manufacturer reported strong sales data and Q2 numbers.
Shares of Syrma SGS (-12.24%) fell sharply after the company reported weak July-September quarter (Q2) results.
Markets Ahead
When markets opened with a big gap today, it trapped all options sellers from yesterday. When such gaps are formed, and sellers are trapped, we ideally see a short covering rally on the upside. But after a small up-move, the major indices took resistance, gave a sharp fall, and consolidated. So, there is indecision in the markets, which we can also understand from today's closing candle.
Nifty: The immediate support for the index is near the 19,100 level. If Nifty breaches that level, it could fall and test 19,050 and 19,000 eventually. Meanwhile, the major resistance to watch out for is 19,175 levels (today's high). If that is taken out, we can expect targets of 19,200 and 19,250.
Bank Nifty: The immediate support to watch out for is near 42,800 levels. A breakdown from there can give us targets of 42,400 and 42,200. On the other hand, the immediate resistance is near 43,100 levels. A breakout from there might give us targets of 43,300 and 43,500.
Yesterday, the US Federal Open Market Committee (FOMC) held interest rates steady at a 22-year high of 5.25-5.50% for the second time in a row. The US economy remains resilient despite high interest rates, while inflation still remains above the US Federal Reserve's 2% target level. Meanwhile, the Bank of England holds rates at 5.25% and rules out quick rate cuts to help its economy.

It was a confusing and volatile expiry for Nifty! We hope you managed your positions well! Let us know how the weekly expiry went in the comments below!
Please join The Stock Market Show at 7 PM on our YouTube channel.
Post your comment
No comments to display