Flat Expiry for Nifty! What Next? - Post-Market Analysis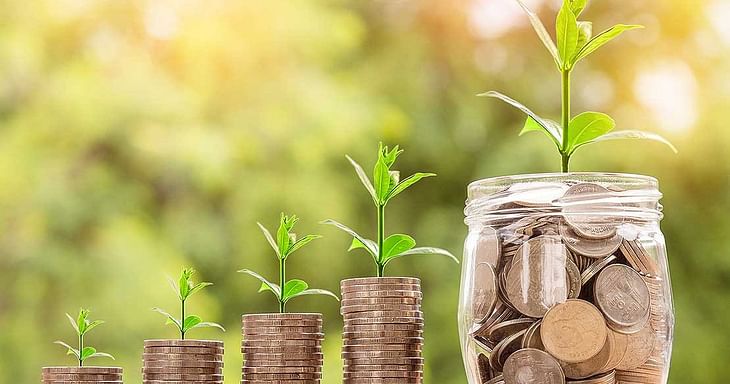 NIFTY started the day flat at 19,457 with a small gap-up of 14 points. There was huge volatility in the first 30 minutes. Later, the index tried moving up but took resistance at the opening levels (19,460) and fell gradually to 19,380 levels. Nifty closed at 19,395, down by 48 points or 0.25%.
BANK NIFTY (BNF) started the day flat at 43,626. Unlike Nifty, BNF was bullish and moved up more than 300 points to 43,880 levels. Post 12 PM, there was a slow correction till 43,650. BNF closed at 43,683, up by 25 points or 0.06%.


All indices except Nifty Realty (+1.23%) and Nifty Auto (+0.83%) closed flat-to-red. Nifty FMCG (-0.9%) fell the most.

Major Asian markets closed mixed (Japan's Nikkei closed 1.58% in the green). European markets are currently trading in the green.
Today's Moves
Mahindra & Mahindra (+4.35%) was NIFTY50's top gainer. The automaker is expected to report a healthy rise in Q2 earnings, led by robust automobile sales even as weak tractor sales will cap gains.
SPARC (+8.08%) surged on the back of strong volumes.
Adani Ent (-2%) was NIFTY50's top loser.
Shares of MTAR Tech (-11.4%) fell the most since June 2022 after the company posted weak Q2 results. It has also cut revenue, margin guidance for FY24.
KRBL (-8.9%) fell sharply after the company (a top exporter of branded basmati rice) reported a 28.1% YoY drop in Q2 profit as it was hit by weak demand.
Markets Ahead
Bank Nifty is holding the upper levels, while Nifty is looking a bit weak. Both indices are holding their respective resistance zones, as those were the levels from where the indices gave a breakdown. So if the indices can cross major resistances, we could see a clear change in trend in the coming days.
Nifty: The major support to watch out for is near the closing level of 19,380. A breakdown from there could take the index down to 19,320 levels and 19,280 levels eventually. Meanwhile, the index has an important resistance at 19,460 levels. A breakout from there may take the index up to 19,500 and 19,550 levels.
Bank Nifty: The index is respecting a trend line and has formed a triangular pattern. If BNF breaks down from this trendline or 43,500, we could expect a fall to 43,300 and 43,000 levels. On the other hand, a breakout from the 44,000 resistance level might take the index up to 44,500.
After the volatility we've experienced, the indices are now staying within a certain range. If this consolidation continues tomorrow, it might be a sign that the markets are gearing up for some bug movement in the upcoming weeks, especially with Diwali and upcoming state assembly elections.

Please join The Stock Market Show at 7 PM on our YouTube channel.
Post your comment
No comments to display