Financial Crisis 2022: Supercycle, High Inflation Rates, and Scarcity.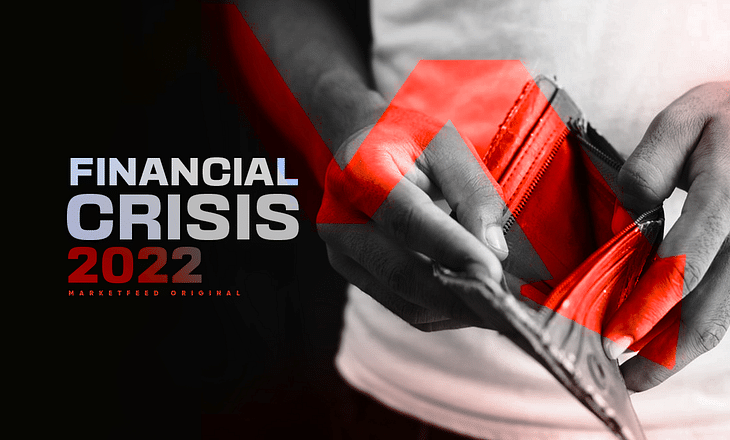 The world has been hit with scarcity of all sorts. Oil prices are hitting new highs. Gold and Silver prices are soaring. Global inflation is hitting records. Commodities are getting expensive. Every country is facing a financial crisis of its own. Some say that the crisis is a part of the continued 'supercycle' that took place after the pandemic year 2020. The Ukraine-Russia crisis is simply adding fuel to the fire. There is a plausible reason for a global economic crisis that could get more rancid with time.
The Scenario
Ukraine-Russia Crisis
Russia is a major supplier of oil. It contributes to nearly ~11% of global oil production. Countries across the world have imposed hefty sanctions on Russia, even taking Russian banks off the global banking system SWIFT. The SWIFT ban applies to about 70% of Russia's banking activities. The European Union has even banned RT and vaccine maker Sputnik. While Russia has assured that there shall be no hindrance in supply to its customers despite the war that it has waged against Ukraine.
Boeing and Airbus have decided to stop supplying parts to Russia. Many western countries have decided to not let Russian aircraft or ships dock on their ports. Such sanctions can clearly hinder trade between countries that have had a cordial diplomatic relationship with Russia, India being one of them.
Oil prices Break the Roof
Oil prices have touched the roof. While Brent Oil is trading at $124 per barrel, WTI Crude has touched $122 per barrel. The pressure continues to mount as OPEC+ has refused to increase oil output even as oil prices touched the roof after the Ukraine-Russia escalation. Oil prices touched such peaks last in 2008 and 2010 around the time of the subprime mortgage crisis. The primary reason behind such price shocks is a sudden spurt in demand with a broken supply chain. In the current scenario, oil-producing nations that are part of the OPEC+ simply refuse to increase oil output despite a mounting global supply crunch. A further increase in oil prices can push prices of commodities and attached costs to higher levels.

Russia is also a major supplier of natural gas to Europe. While many European countries have decided to cut imports from Russia in the form of sanctions, it will eventually impact the already inflated natural gas prices, especially in Western Europe.
Metals and Minerals in a Stir.
Aluminum prices have topped 26.99% followed by Nickel at 24.33% and Zinc at 17.78% in just about a month. In the same period, Gold and Silver prices are up by nearly ~8 and ~12% respectively.
Russia produces around 6% of the world's aluminum and 7% of mined nickel. Ukraine exports nearly 80% of the steel it produces. Prices of other rare metals like neon, palladium, and platinum that are critical for the production of microchips, are also on the rise. With the already existing semiconductor crisis, a shortage of these metals could rupture the tech as well as the automotive industry. Even the aviation industry depends on Russian titanium. Boeing and Airbus get more than a third of their titanium requirements from VSMPO-AVISMA, a Russian company manufacturing Titanium. There have been no sanctions on VSMPO-AVISMA so far.
| | |
| --- | --- |
| Metal | Monthly Price Change % |
| Aluminum | 26.99% |
| Nickel | 24.33% |
| Zinc | 17.78% |
| Lead | 11.60% |
| Tin | 10.70% |
Source: Trading Economics
Are we in a Supercycle? Or is it the Ukraine-Russia stir that is Causing a Global Crisis?
According to Fool.com, "A supercycle is defined as a sustained period of expansion, usually driven by robust growth in demand for products and services". In a supercycle, the sustained period of economic growth is so prompt, that supply isn't able to meet the high demand. This leads to an increase in the prices of commodities and high inflation levels. The boom in commodities demand arises when there is excess liquidity in the market
After the COVID-19 pandemic, governments poured money into the system to boost infrastructure, employment, and stimulate demand in the economy. After a period of economic doldrum, demand suddenly gets boosted in a way where the supply couldn't keep up.
Even if we are in a supercycle, the COVID-19 pandemic combined with the Ukraine-Russia crisis has multiplied its effect. Companies struggling with an already existing financial crisis are finding themselves in the middle of a stupor. If that was not enough, central banks across the globe have started tapering the liquidity in the system. Lesser money in the hands of the public could mean lesser buying power. As an individual investor, now is the time to diversify, derisk, and stay disciplined.
Post your comment
No comments to display