Final Expiry - Pre Market Analysis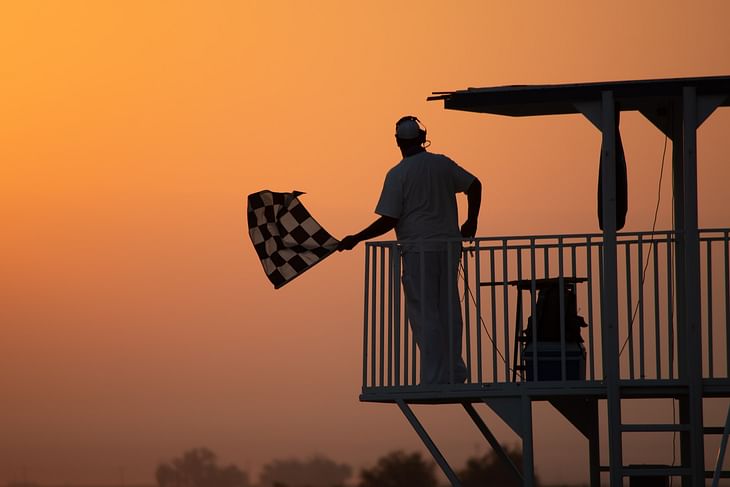 Here are some of the major updates that could move the markets today:
Stocks
L&T has issued and allotted 2,00,000 7.725% non-convertible debentures (NCDs) of Rs 1 lakh each aggregating to Rs 2,000 crore which will mature on April 28, 2028. The said debentures are proposed to be listed on the NSE.
The chief financial officer (CFO) of Adani group has clarified that the group has repaid a total share-backed debt of $2.5 billion and reports represent a deliberate misinterpretation.
G R Infraprojects has received Letter of Acceptance (LoA) from the East Coast Railway for a project worth Rs 587.59 crore
RPP Infra Projects has received a letter of acceptance for a new project worth Rs 148.08 crore. The project is expected to be completed by 31 October, 2024.
Vedanta has declared a fifth interim dividend of Rs 20.50 per equity share for the current financial year 2022-23. The dividend will be amounting to Rs 7,621 crore.
What to Expect Today?
NIFTY opened with a gap-up at 17,034 powered by Wall Street. However, there was a down-move followed by a long consolidation. The index closed at 16,952, down by 34 points or 0.2%.
BANK NIFTY opened with a small gap-up at 39,546 and consolidated. There was a bullish bias in the consolidation. BNF closed at 39,568, up by 137 points or 0.35%.
FIN NIFTY opened with a gap-up at 17,671 and had another range-bound day. The movement was friendly to the option sellers on this last expiry day of the Financial Year. FIN NIFTY closed at 17,664, up by 48 points or 0.27%.
IT closed 0.88% lower.
The US markets closed slightly lower showing resistance to the fall in the last hour. The European markets closed slightly in the green but they slid down intraday.
The Asian markets are trading higher. Nikkei is 0.5% up now and is seeing a small pull-back.
The U.S. Futures and European futures are trading in the green.
SGX NIFTY is trading at 17,080 indicating a gap-up opening.
NIFTY has supports at 16,917, 16,900, 16,830 and 16,750. We can expect resistances at 17,000, 17,090, 17,160 and 17,207.
BANK NIFTY has supports at 39,550, 39,270, 39,200 and 39,000. Resistances are at 39,600, 39,730 and 40,000.
NIFTY has the highest call OI build-up at 17,000. The highest put OI build-up also is at 17,000. The largest strangle is 16800-17100.
BANK NIFTY has the highest call OI build-up at 40,000. The highest put OI build-up is at 39,500.
INDIA VIX is at 15.1.
Foreign Institutional Investors net-bought shares worth Rs 1,500 crores. Domestic Institutional Investors net-sold shares worth 150 crores.
So, the FIIs became net buyers for a considerable value this time. Do you think the bottom is done?
Look at the day-chart of NIFTY. The fall we are witnessing now started in December. We need a strong up-move to build confidence in bulls. A close above 17,750 is needed for that. All the rallies we got were quickly sold.
The day candle has a long lower shadow in BNF indicating support provided by the buyers. But Nifty formed another red candle. You can see that the area of heavy selling was protected by bears almost every day. Keep this in your mind when you see high volume in the intraday chart next time.
BSE said that they are shifting the Sensex expiry to Friday. This will make it four expiry days a week, with the Midcap expiry on Wednesday. But it will take time to build volume there as Fin Nifty did.
Adani stocks fell yesterday on reports that there is lack of clarity on whether they have repaid a debt of $2.5 Billion. Though the CFO has clarified now, there is still a cloud of uncertainty in the Adani stocks. Keep updated on any news. 
The premium sum is 108 at 16950 which is the ATM strike. 17,000 has the biggest OI build-up on both call and put. Are there big players among the straddle builders? If yes, the index will be pulled to 17K.
This is the last expiry of the Financial Year. If you are in good profits, protect it and stay light to meet the new year afresh. If you are in losses, one day does not make a big difference and so, stay light again!
I will watch 16,900 on the downside in NIFTY. 17,090 can be watched on the upside.
Follow us on the marketfeed app's Signal section to get real-time updates from the market. All the best for the day!
Post your comment
No comments to display