Fin Nifty Expiry Strategy and Tuesday Volatility - Post Market Analysis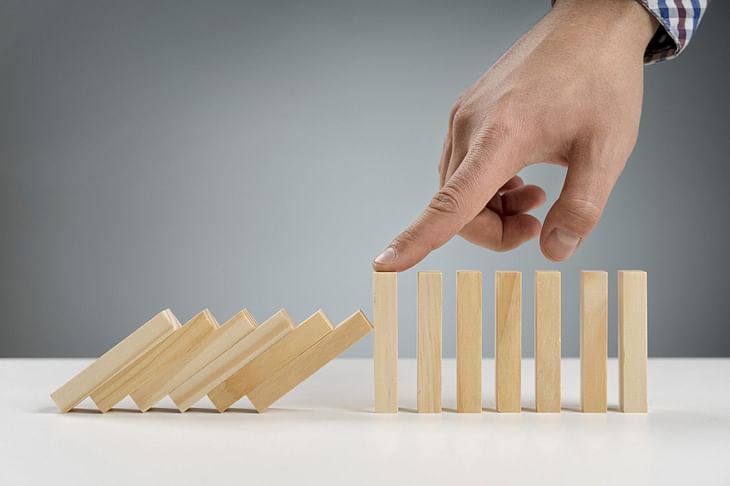 NIFTY opened the day at 18,130 with a gap-up of 118 points. In the morning session, the index moved up, forming a channel pattern, and hit a day high at 18,175. After 11 AM, it formed a downtrend channel and hit a day low at  18,060. With the help of last-hour recovery, Nifty closed the day at 18,145, up by 133 points or 0.74%.
BANK NIFTY started the day at 41,552 with a gap-up of 244 points. The opening was above the recent resistance trendline and it moved up. But it faced strong resistance at 41,670 ( high of Sep 20 which was also a Tuesday), formed a double top there, and fell sharply. Bank Nifty closed at 41,289, down by 18 points or 0.04%.
Nifty IT (+1.8%), Metal (+2.3%), Nifty Pharma (+2.1%), and Nifty Realty (+0.92%) performed well while others closed mixed.
Major Asian Markets closed in the green. European Markets are trading more than 1% in the green. China and Hong Kong gained on unconfirmed social media posts saying that the govt is planning to gradually exit from Covid restrictions.
Today's Moves
Yesterday Ultratech Cements closed as Nifty 50 gainer.
Today, another cement-related stock- Adani Ent (+6.8%) closed as Nifty 50 Top Gainer. 
ACC (+1.5%) Grasim (+2.2%), Ambuja Cements (+2%), Ultratech Cements (+1.5%), Ramco Cements (+1%), and JK Cements (+3.3%), JK Lakshmi (+5.9%), and Grasim (+2.3%) also moved up.
Axis Bank (-3.7%) closed as the nifty 50 Top Loser after Bain Capital sold the bank's 1.24% of total shares.
Sun Pharma (+1.9%) reported net profit growth of 8.2% in Q2 at Rs 2,260 crore (YoY).
Divis Lab (+6.3%) and Dr. Reddy's Labs (+2.2%) also gained.
M&M (+0.40%), Tata Motors (+2%), Maruti (-0.77%), Bajaj Auto (+1.6%), Eicher Motors (-1.3%), and Ashok Leyland (-2.3%) reported their October sales data today.
Punjab National Bank (-5.9%) saw a sharp fall as profits declined 62% in Q2 at Rs 411 crores compared year.
Media reports said that the cabinet may consider a hike in ethanol prices this week.
Also, Balrampur Chini (+4.6%) is planning to consider a share buyback on November 9. Other sugar stocks- Renuka Sugar (+7.9%),  Dwarikesh Sugar (+3.7%), Dhampur Sugar (+3.4%), and Dalmia Sugar (+4%) also moved up.
Max Healthcare (+0.33%), VBL (+5.5%), Nykaa (+2.8%), and UPL (-1.8%) posted their results today.
Markets Ahead
Superb Volatility from FinNifty expiry!
It felt like all the volatile movements were big players trying to bring Fin Nifty expiry around 17,600.
A major simultaneous sell-off happened in Nifty Finserv heavyweights- HDFC Bank, ICICI Bank, HDFC, and Kotak Bank today. At the same time, they kept Bank Nifty above the 41,200 support zone. Nifty also closed above 18,100 resistance, and thus kept the market away from weakness, an amazing strategy.
Gross GST revenue collection for October 2022 came out at Rs 1,51,718 crore - the second-highest collection ever, next only to the collection in April 2022. Please note that it is the second time we are crossing the Rs 1.5 lakh crore mark,
India's October PMI Manufacturing came out at 55.3 vs 55.1 previous
President of the European Central Bank, Lagarde said that inflation is too high throughout the eurozone. Also said that the possibility of a recession has increased.
Nifty is trading around 2.5% below its all-time high, but heavyweights are far more below their ATH. What if they target new highs? Are we ready to start talks about 19,000? Share your answers in the comments section of the marketfeed app.
Post your comment
No comments to display