Filecoin Reports Strong Growth Ahead of FVM Launch - Top Crypto Updates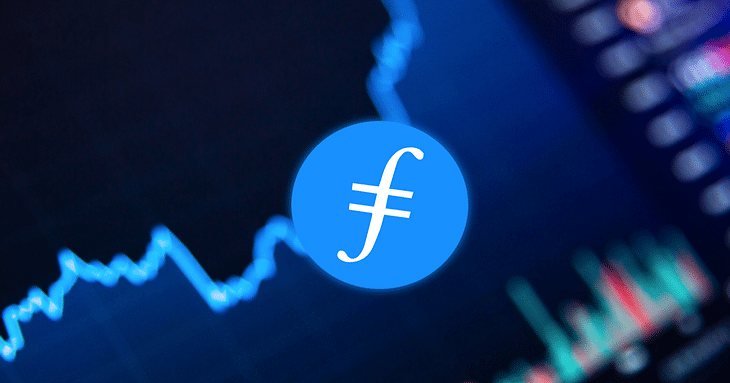 Filecoin reports strong growth ahead of FVM launch
Decentralized filesharing protocol Filecoin saw a nearly seven-fold growth of data suppliers since the start of 2022. The project plans for a major upgrade in early 2023. The network's storage providers were increasing at a rate of 20% each month, with most activity in North America, Korea, and Hong Kong. 
This comes ahead of the launch of Filecoin Virtual Machine (FVM), a software platform for developers to create decentralized applications (dApps) based on the Filecoin network.
Crypto prices today: Bitcoin falls 1.3%, ETH down 3%
Bitcoin is currently trading at $18,784.28, a decline of 1.35% over the previous day. Ethereum is down 2.95% over the last 24 hours to $1,288. Solana fell 4.7% to $32.24, while Cardano is trading lower by 3.18% at $0.441. Polkadot (DOT) fell 1.45% to $6.22. The global crypto market cap stands at $917.41 billion, a 1.98% decline over the previous day.
ZebPay's CEO Avinash Shekhar quits; to launch own Web3 startup
Amidst uncertainties and challenges in India's cryptocurrency ecosystem, crypto exchange ZebPay's Avinash Shekhar has decided to quit as CEO. He will now work on his own startup, which will be operating in the Web 3.0 and crypto tax compliance space. ZebPay will hold a minority stake in this new start-up. Shekhar will continue to be ZebPay's board member and consultant for the long term. 
Coinbase sued over patent infringement
Veritaseum Capital LLC has sued Coinbase, alleging that the crypto exchange has infringed on a patent awarded to Veritaseum founder Reggie Middleton. According to Veritaseum, Coinbase has used the patent for some of its blockchain infrastructure, and the company is seeking ~$350 million in damages.
Interpol issues red notice for Terraform founder Do Kwon
Interpol has issued a red notice for Terraform founder Do Kwon. It requested law enforcement agencies worldwide to locate and arrest him. Do Kwon's blockchain startup collapsed earlier this year, wiping out $40 billion of investor wealth. In the past few weeks, South Korean prosecutors have intensified their investigation into Kwon, and said he was "not cooperating" and "clearly on the run".
Post your comment
No comments to display