FII Buying Continues; Rally Continues - Pre Market Analysis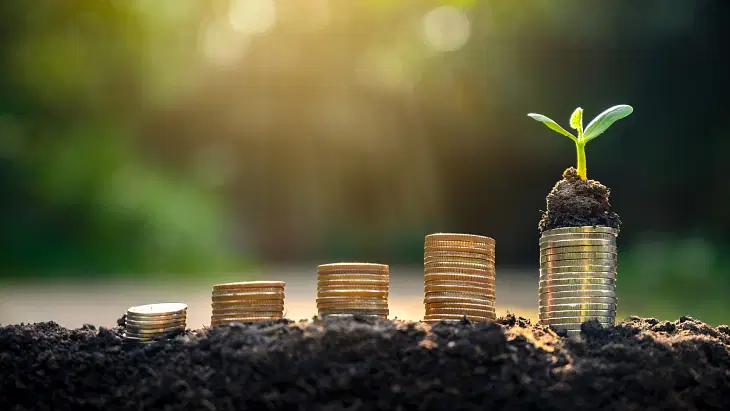 Here are some of the major updates that could move the markets today:

Stocks
NTPC floated a tender to raise Rs 5,000 crore term loan from financial institutions. As per the document, the bids can be submitted till 1100 hours on August 31. The minimum amount of loan offered by banks or FIs should be Rs 500 crore or in multiple of Rs 500 crore.
Cipla said it appointed Ashish Adukia as global Chief financial officer. Dinesh Jain was relieved from additional responsibility as interim chief financial officer of the company. Jain will continue as senior vice president and head of corporate finance. The company said that the USFDA has begun inspection of the Goa plant today.
SAIL will produce some quantity of special rails used in high-speed freight corridors and metro rail projects this year, according to a company official. It has set up a facility for the production of head hardened (HH) rails at the new Universal Rail Mill (URM) at its Bhilai Steel Plant (BSP) in Chhattisgarh.
Mahanagar Gas cut the prices of kitchen fuel PNG and automobile fuel CNG, following an increase in allocation of domestically produced natural gas from the government. The price of PNG has been reduced by Rs 4 per standard cubic metre to Rs 48.50 per SCM, while that of CNG by Rs 6 a kilogram to Rs 80 per kg.
SBI has filed an insolvency petition against the country's largest sugar firm Bajaj Hindusthan Sugar. SBI as a financial creditor has filed the plea before the Allahabad bench of the National Company Law Tribunal (NCLT).
What to Expect?
NIFTY opened with a gap-up again just below 17,800. The index made a high of 17,800 momentarily. The selling came to a pause and an up-move followed. However, profit booking almost led to the formation of red day candle. The last hour up-move helped NIFTY close in the green, at 17,825, up by 127 points or 0.72%.
BANK NIFTY opened with a gap-up at 39,286. There was up-move in the first two hours and then selling kicked in. The day ended in a red candle though the index has gained points. BANK NIFTY closed at 39,240, up by 197 points or 0.51%.
IT closed flat.
The US markets and the European markets closed higher.
The Asian markets are trading in the green now. The U.S. Futures and the European futures are trading flat.
SGX NIFTY is trading at 17,890 indicating a gap-up opening.
NIFTY has immediate supports at 17,660, 17,600 and 17,550. We can expect resistances at 17,720, 17,790, 17,900 and 18,000.
NIFTY has supports at 17,770, 17,720 and 17,660. We can expect resistances at 17,900, 18,000 and 18,050.
BANK NIFTY has supports at 39,200, 39,130, 39,000 and 38,790. Resistances are at 39,300, 39,420 and 39,500.
NIFTY has the highest call OI build-up at 17,800 which is ITM! The highest put OI build-up is at 17,700.
BANK NIFTY has the highest call OI build-up at 40,000 and the largest put OI build-up also is at 39,000.
Foreign Institutional Investors net bought shares worth Rs 1,400 crores. Domestic Institutional Investors also net sold shares worth 140 crores.
INDIA VIX stayed at 17.7.
India's WPI eased to 13.9 against an expected 14.2%. Food and fuel prices have helped. The markets have already reacted to the CPI which enhanced the sentiments.
Fed Minutes for the July meeting will be out tonight. We had a 75 basis point hike. We will get an idea regarding how much the next hikes are going to be, when the minutes are out. Let us follow the speeches by Fed officials as well.
Crude oil prices are moving down and hit a low of $92.
You might have come across the news that the Russian military base in Crimea has been hit. But the markets have decided to ignore the updates from Ukraine.
FII buying accelerated the rally and this liquidity will be enough to take the market to 18,000. Will a new all-time high be created in this quarter itself?
I will be watching 17,770 on the downside and 17,900 on the upside.
Follow us on the marketfeed app's Signal section to get real-time updates from the market. All the best for the day!

Post your comment
No comments to display