Fed Interest Rate Decision Tonight; Nifty to Open Lower - Share Market Today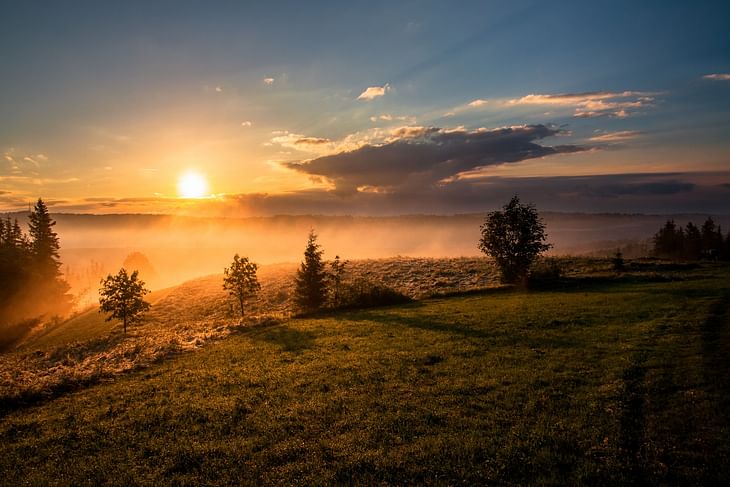 Here are some of the major updates that could move the markets today:
Stocks
Larsen & Toubro said its consolidated net profit increased 44.9 per cent to Rs 1,702.07 crore in June 2022 quarter due to higher revenue from operations. The company had posted a consolidated net profit of Rs 1,174.44 crore in the year-ago period.
Wipro has announced a new five-year strategic engagement with Nokia, the world's leading multinational, networking, telecommunications, and consumer electronics company. The new agreement builds on a partnership originally established over 20 years ago.
Bajaj Auto reported a marginal decline in consolidated net profit at Rs 1,163 crore for the June quarter as chip shortage impacted sales. The Pune-based firm had posted a net profit of Rs 1,170 crore in the year-ago period.
JSW Energy said the National Company Law Tribunal has approved its proposal to acquire Ind-Barath Energy (Utkal) Ltd which is developing a 700 MW thermal power project in Odisha. The Ind-Barath owns the 700 MW under-construction thermal power plant.
South Indian Bank said its standalone net profit jumped manifold to Rs 115.35 crore in June 2022 quarter as lower bad loans reduced provisioning requirements. The lender had posted a net profit of Rs 10.31 crore in the year-ago quarter ended in June 2021.
What to Expect?
NIFTY opened with a small gap-up at 16,636 and moved down. A proper support was taken at 16,500 but selling kicked in again. NIFTY closed the day at intraday-low, at 16,484, down by 147 points or 0.88%.
BANK NIFTY opened flat at 36,696 and moved down. Support was taken near 36,350 and the index gave a fake up-move, only to get sold off. BNF closed at 36,409, down by 318 points or 0.87%.
IT moved down by 2.8%.
The US markets and the  European markets moved down except for FTSE, which closed flat.
The Asian markets are trading lower except for NIKKEI. The U.S. Futures and the European futures are trading higher.
SGX NIFTY is trading at 16,456 indicating a gap-down opening.
NIFTY has supports at 16,350, 16,270 and 16,140. We can expect resistances at 16,500, 16,565 and 16,650.
BANK NIFTY has supports at 36,350, 36,160 and 36,000. Resistances are at 36,500, 36,800 and 37,000.
NIFTY has the highest call OI build-up at 17,000. The highest put OI build-up is at 16,500.
BANK NIFTY has the highest call OI build-up at 36,500 and the largest put OI build-up is at 36,000. 36,500 is a straddle now.
Foreign Institutional Investors net sold shares worth Rs 1,500 crores. Domestic Institutional Investors net bought shares worth Rs 1,000 crores.
INDIA VIX is at 18.17.
Though Axis Bank had posted good results, the stock saw profit booking.
A proper support was taken at 16,500 but selling kicked in again. 16,490 was a major level in the 1-hour chart. That has been broken now. 16,560 and 16,490 getting crossed led to the confirmation of a reversal. Will NIFTY continue to fill the gap till 16,350?
The Fed interest rate decision will be out tonight. It could be a 75 basis points hike. As we have mentioned before, Bullard has favoured a 75 bps hike over 100 bps.
IMF has reduced the GDP growth forecast of India for the current financial year by 80 basis points to 7.4%.
Bajaj Finance, Tata Motors, and Maruti Suzuki will announce their quarterly results today. Let us watch the stock movement,
I will be watching 16,350 on the downside and 16,565 on the upside.
Follow us on the marketfeed app's Live Feed section to get real-time updates from the market. All the best for the day!
Post your comment
No comments to display