Falling West And Rising East - Pre Market Analysis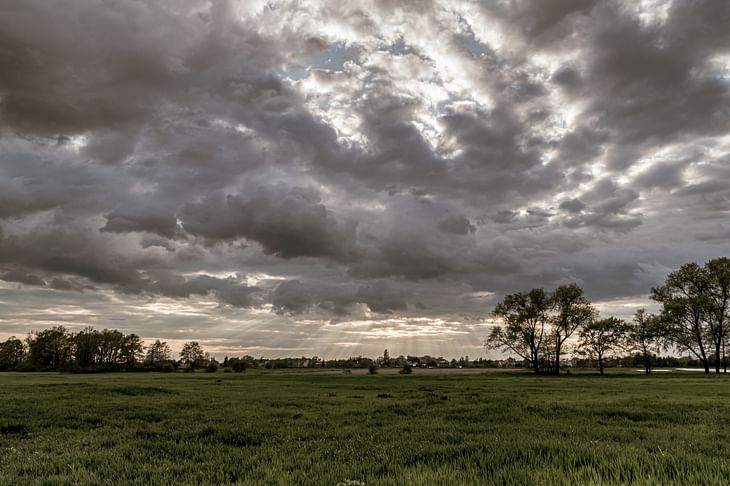 Here are some of the major updates that could move the markets today:
Stocks
Hindustan Unilever reported net profit of Rs 2,505 crore for the December quarter, up 12% over the corresponding period of last year. Net sales rose 16% to Rs 14,986 crore.
Reliance Industries earnings are expected to be better than the Q2 numbers due to improvement in the mainstay energy business, coupled with steady performance of the telecom and retail verticals.
Bandhan Bank is likely to see the net profit drop by a sharp 65-84% year-on-year (YoY) from Rs 859 crore, according to the estimates of analysts. The bank is expected to report a strong loan growth, but net interest income will see a muted increase.
Au Small Finance Bank reported its highest quarterly net profit of Rs 393 crore, a growth of 30% annually for the December quarter, on improved asset quality and the resultant decline in provisions.
Happiest Minds Technologies reported a net profit of Rs 57 crore for the quarter ended December.
What to Expect Today?
NIFTY opened with a gap-down at 18,110 and had a choppy first half. The index grinded down and closed at 18,108, down by 58 points or 0.32%.
BANK NIFTY opened with a gap-down at 42,330 and traded in a range of less than 300 points. The index closed at 42,329, down by 129 points or 0.3%.
IT closed flat.
The US markets closed in the red and the European markets fell heavily yesterday.
The Asian markets are trading higher.
The U.S. Futures and European futures are trading slightly in the green.
SGX NIFTY is trading at 18,135 indicating a flat opening.
NIFTY has supports at 18,075, 18,000 and 17,930. We can expect resistances at 18,130, 18,175, 18,230 and 18,350.
BANK NIFTY has supports at 42,250, 42,000 and 41,900. Resistances are at 42,500, 42,700 and 43,000.
INDIA VIX is at 13.96.
Foreign Institutional Investors net-bought shares worth Rs 400 crores. Domestic Institutional Investors net-sold shares worth 100 crores.
Global negativity affected the market's potential to rally yesterday. The movement was controlled and BNF could not break the highest OI at 42,500.
All eyes will be on Reliance as the results will be out today. We are expecting good numbers.
Today's close will be important as the weekly candle will be red if there is a fall of 80 points. We have to wait and see how long NIFTY can hold the level of 17,800.
According to some experts, the Fed is likely to hike the interest rate by 25 basis points twice at the end of two policy meetings and then hold the rates as such for the rest of the year.
With the optimism of Chinese economic activity with relaxation in Covid measures, oil prices have rallied and made the highest close since 1st December.
HUL results came out better than estimates. Let us watch how the stock moves today as it is a heavyweight. Kotak Bank and ICICI Bank will announce the results tomorrow. They can also be watched.
I will watch 18,075 on the downside in NIFTY. 18,130 can be watched on the upside.
Follow us on the marketfeed app's Signal section to get real-time updates from the market. All the best for the day!
Post your comment
No comments to display