Eyes on Gujarat Results. Crucial Expiry! Pre Market Analysis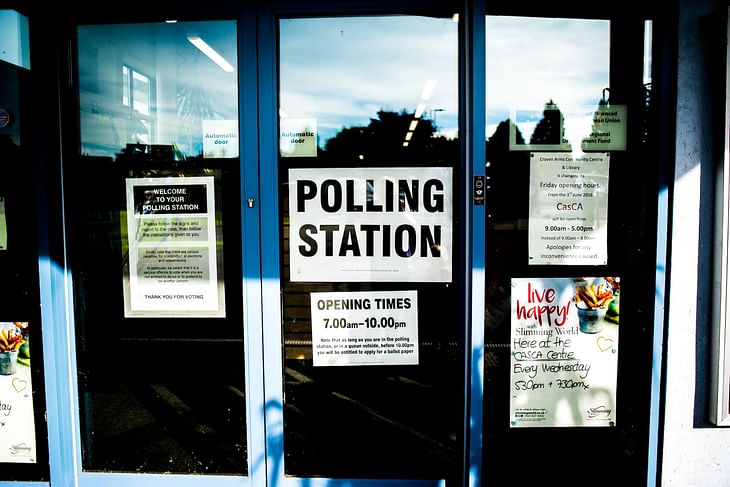 Here are some of the major updates that could move the markets today:
Stocks
Dharmaj Crop Guard will make its debut at the Dalal Street on Thursday after raising Rs 251 crore from primary markets. Its initial public offering, which was subscribed 35.5 times, was open between November 28-30 in the range of Rs 216-237 apiece.
Infosys commenced its fourth share buy-back amounting to Rs 9,300 crore.
Tech Mahindra announced the launch of Cloud BlazeTech, an integrated, sector-agnostic platform, to maximise business value for cloud-powered enterprises globally.
Eicher Motors NSE said its new Royal Enfield assembly facility in Brazil has commenced operations. The CKD (completely knocked down) plant is a significant step forward in the company's plans in Latin America and reiterates the brand's commitment to the region.
IDFC First Bank and NASSCOM Centre of Excellence have partnered to grow the innovation ecosystem and guide startups through a range of banking solutions.
What to Expect?
NIFTY opened flat at 18,648 yesterday and moved up to face resistance and reverse during RBI press conference. The index consolidated after falling and gave a 3PM down-move to close at 18,561, down by 82 points or 0.44%.
BANK NIFTY opened flat at 43,182. There was a big fall to 43K and a proper support was taken. BNF closed at 43,099, down by 40 points or 0.09%.
IT closed 0.8% lower.
The US markets closed flat to red and the European markets closed lower.
The Asian markets are mostly trading lower.
The U.S. Futures and European futures are down.
SGX NIFTY is trading at 18,685 indicating a flat opening.
NIFTY has supports at 18,550, 18,450 and 18,410. We can expect resistances at 18,600, 18,670 and 18,730.
BANK NIFTY has supports at 43,000, 42,880 and 42,600. Resistances are at 43,200, 43,350 and 43,500.
FINNIFTY has supports at 19,170, 19,090 and 19,000. Resistances are at 19,200, 19,300 and 19,370.
NIFTY has the highest call OI build-up at 18,800. The highest put OI build-up is at 18,500.
BANK NIFTY has the highest call OI build-up at 43,200. The highest put OI build-up is at 43,000.
Foreign Institutional Investors net-sold shares worth Rs 1,200 crores. Domestic Institutional Investors net-bought shares worth 400 crores.
INDIA VIX stays at 14.
RBI interest rate decision was the highlight yesterday. We saw the chart pattern almost repeating by moving up and then falling. There was a hike of 35 basis points. There was no change made for inflation projection, which is at 6.7%. However, GDP growth rate was brought down to 6.8% from 7%.
We should note that our projections are still higher than most economies despite this downward revision. The hawkish tone is what led to the negative sentiments in the market yesterday. Still you can see that market is consolidating only, without a major single-day fall.
The red candle formed yesterday engulfed the previous candle and this is a sign of negativity. But you should also consider the fact that it was a steep rally and big moves can be followed by big pull-backs. Swing points have to be protected. 18,600 should have acted as support but the major level is 18,400.
Putin is escalating the situation with comments citing the possibility of a much lengthy war. He also mentioned 'nuclear war' in the speech whereas the US slammed by calling it loose talk.
There was a huge put OI build-up very close to the spot when the week started and the option sellers kept adjusting the positions. Let us see how this impacts expiry. We can expect volatility towards the end and it is always better to get out of the market before 3 PM move if you are an option seller.
Let us finally talk about the elephant in the room; Gujarat Elections. BJP is leading in 120+ seats and this is in line with the expectations. Let us see if there is a change in the lead-status during the market hours.
I will be closely watching 18,600 on the upside and 18,500 on the downside in NIFTY.
Follow us on the marketfeed app's Signal section to get real-time updates from the market. All the best for the day!
Post your comment
No comments to display