Eyes on 17,830 and 42,850 - Pre Market Analysis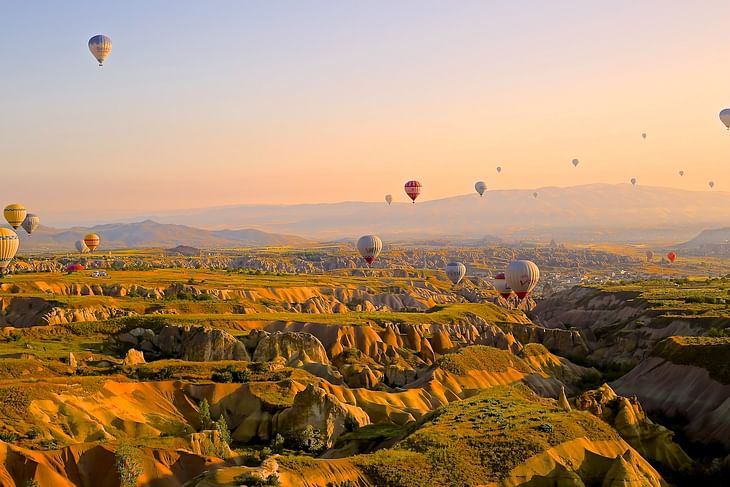 Here are some of the major updates that could move the markets today:
Stocks
SBI Life has reported a net profit of Rs 777 crore for the quarter ended March. The profit was higher by 15% compared with Rs 672 crore in the same quarter of last year.
Bajaj Finance Ltd has posted a consolidated net profit of Rs 3,158 crore for the quarter that ended March, which is higher than 30% as compared to Rs 2,419 crore in the corresponding quarter of last year.
HDFC Life Insurance has reported a net profit of Rs 359 crore for the January-March period. The profit growth is flat compared with Rs 357 crore in the same period last year.
Syngene International has reported a net profit of Rs 179 crore and a revenue of Rs 995 crore.
Voltas has reported a net profit of Rs 143 crore for the January-March period and the revenues came in at Rs 2,957 crore.
What to Expect Today?
NIFTY opened flat at 17,776, moved down by 50 points and started rallying yesterday. There were no major pull-backs and the index faced resistance at 17,830, the swing point formed by the 13th April D-candle. NIFTY closed at 17,814, up by 44 points or 0.25%.
BANK NIFTY opened with a small gap-down at 42,600 and moved down. The index took support at 42,435 and rallied heavily. 42,500, 42,700 and even 42,800 were crossed. BNF closed at 42,830, up by 151 points or 0.35%.
IT moved up by 0.29%.
The US markets closed lower yesterday but NASDAQ could close 0.4% higher. The European markets closed lower.
The Asian markets are trading in the green except for NIKKEI and HANG SENG.
The U.S. Futures are trading slightly higher and European futures are trading flat.
SGX NIFTY is trading higher at 17,870.
All the factors combined indicate a flat opening.
NIFTY has supports at 17,780, 17,710, 17,690 and 17,620. We can expect resistances at 17,830, 17,870 and 17,955.
BANK NIFTY has supports at 42,700, 42,500, 42,350 and 42,000. Resistances are at 42,850, 43,000 and 43,265.
NIFTY has the highest call OI build-up at 18,000. The highest put OI build-up is at 17,700.
BANK NIFTY has the highest call OI build-up at 43,000. The highest put OI build-up is at 42,500.
INDIA VIX is at 11.7.
Foreign Institutional Investors net-bought shares worth Rs 1,300 crores. Domestic Institutional Investors net-sold shares worth 200 crores.
FIIs turned net buyers again. This helped the breakout in Bank Nifty to continue. Let us follow FII DII data closely in the coming days to get an indication of how long the momentum can sustain.
Hope you remember we discussed the importance of 42,850 in BNF and 17,830 in Nifty yesterday. See where the up-move was limited. These levels might have been the target of big players today.
Diving deeper into the global markets, Dow Jones was recovering since March and broke the major swing points. After consolidation at the recent top, the market has fallen now. The fall was triggered by fear of weak results. Note that the low of 4th April has been broken. 
Price action in European markets is not that bad, though there is a chance of reversal as a top has been formed. For now, we can focus on the price movement in the Asian markets. Nikkei had a big gap-down opening and is now recovering. Hang Seng is witnessing a lack of momentum to break the consolidation zone. The Chinese markets are in the green, making 'HHHL'.
Bank Nifty which formed a spinning top after a breakout saw a follow-up yesterday. The index is now at a major resistance zone. It is a swing point in the D-chart; the close of 23rd January.
There was a report saying the US crude oil reserves saw a dip. Despite this negative report, crude oil prices fell heavily. This shows the fear of recession in the market. Brent Crude oil prices are below $80 and in one way, is good for our markets.
Axis Bank, Bajaj Financial Service, HUL, TechM and Wipro will release their results today.
As we discussed several times, let us watch 42,850 in Bank Nifty. Keep in mind that today is monthly expiry and it is better that option sellers sign off a bit earlier.
I will watch 17,710 on the downside in NIFTY. 17,830 can be watched on the upside.
Follow us on the marketfeed app's Signal section to get real-time updates from the market. All the best for the day!
Post your comment
No comments to display