Extreme Volatility! Negative Closing for Nifty - Post-Market Analysis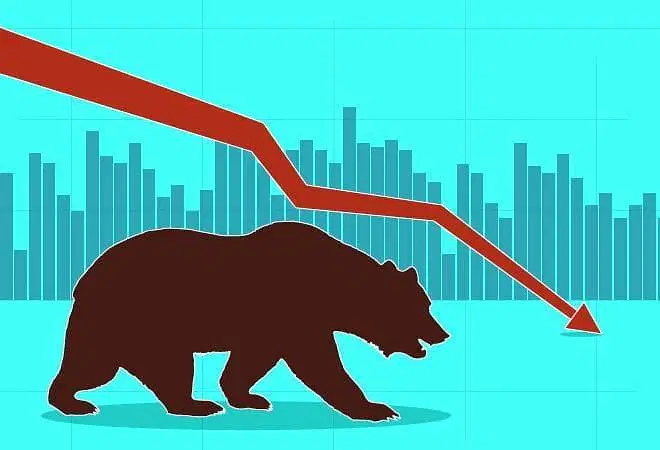 NIFTY started the day flat at 19,744. The index was highly volatile in a 140-point range throughout the day. After opening, the index tried moving up, but faced rejection at the 19,800 level. It then gave a sharp fall of 130 points, recovered back up to the same day's high, and again fell to the day's low at 19,650 levels. Nifty closed at 19,742, down by 68 points or 0.34%.
BANK NIFTY (BNF) started the day at 44,707 with a gap-up of 83 points. It initially tried moving up, but took rejection at the 45,000 round levels. Then, the index fell sharply by nearly 400 points to 44,600 levels. It again gave a rebound to the day's high, but eventually fell again. BNF closed at 44,612, down by 11 points or 0.03%.
All indices except Nifty PSU Bank (+3.51%) and Nifty Auto (+0.21%) closed flat-to-red. Nifty Pharma (-1.5%) fell the most.
Major Asian markets closed mixed. Germany's DAX and France's CAC40 are currently trading in the red, while UK's FTSE100 is trading in the green.
Today's Moves
IndusInd Bank (+2.95%) was NIFTY50's top gainer.
Maruti Suzuki (+2.4%) moved up after brokerages Citi and Morgan Stanley maintained their bullish stance on the stock.
HUDCO (+18.84%) hit a 5-year high of ₹85.8 on the back of a positive outlook. The stock has surged nearly 95% since April 2023.
All 12 stocks in NIFTY PSU Bank closed in the green, with Central Bank of India (9%), Union Bank (5.4%) and Canara Bank (4.6%) emerging as top gainers.
Dr Reddy's Labs (-2.67%) was NIFTY50's top loser.
Shares of Wipro (-2.4%) fell following the resignation of Jatin Pravinchandra Dalal as Chief Financial Officer of the company.
Glenmark Pharma (-3.01%) declined up to 6% after the firm received board approval to sell a 75% stake in subsidiary Glenmark Life Sciences to Nirma.
Markets Ahead
Markets are extremely volatile and every uptick is getting sold with a lot of strength. As discussed in yesterday's post-market report, a sell-on-rise market was expected, and we are seeing it in action.
Nifty: The immediate resistance to watch out for is near 19,720 levels. For a proper uptrend, the index has to cross the resistance at 19,800. The major support is near 19,650. And if this level is breached, we can expect Nifty to hit 19,630 and 19,560.
Bank Nifty: The index is near its round-level support zone of 44,500. A breakdown from this level could give us targets of 44,300 and 44,000. The immediate resistance to look out will be 45,000. Wait for BNF to cross 45,000 if you're looking for buying opportunities.
On a weekly time frame, the indices are looking weak. But they have taken support from trendlines. So, if those trend lines are breached, we can expect bearishness in the coming months!
PSU bank stocks outperformed today as India's inclusion in JP Morgan's Government Bond Index led to a decline in bond yields.
How did this week go? Are you in net profit or loss? Let us know in the comments section!
Don't forget to tune in to The Stock Market Show at 7 PM on our YouTube channel!
Post your comment
No comments to display